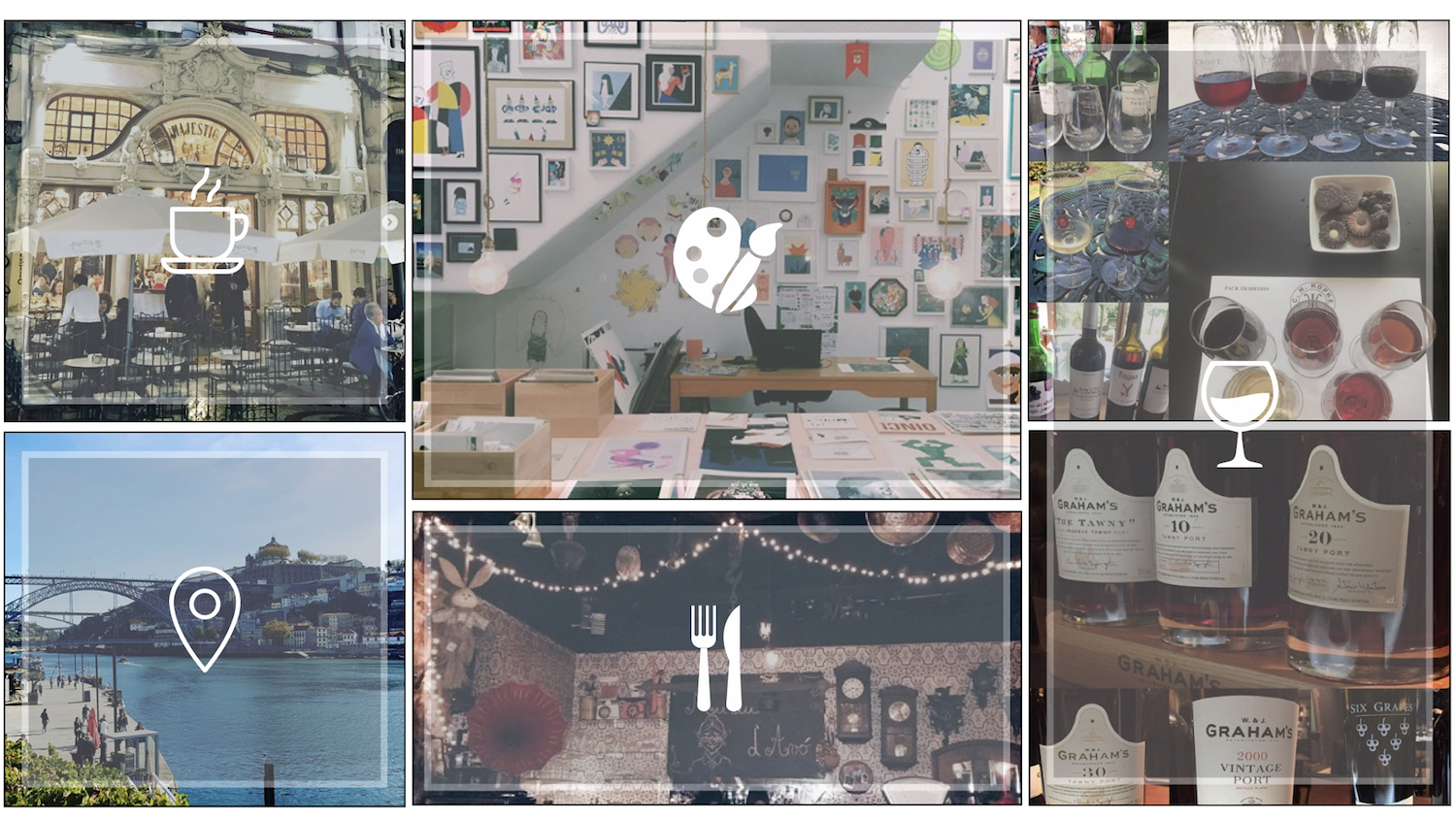 5 Seconds in Porto, Portugal
Posted on
8 November, 2017
Even been to Porto? No? Well not to worry, we've got you covered! Enjoy our 5 Second Guide of this awesome place and have all of the fun, even if it's just for one day. Enjoy!
Get your coffee fix at:
Majestic Cafe
Enjoy an awesome meal at:
Restaurant Museu D'Avo
Get out and explore:
Porto's River Boardwalk
Take in some great art at:
O! Galeria
Grab after-hours cocktails at:
Graham's, Kopke, Taylor's and Ferreira in your own tasting tour in Gaia.
Want a chance to be featured in our 5 Second Guides? Tag your photos with our #5escondvacay hashtag and you could be selected! Bragging rights included.