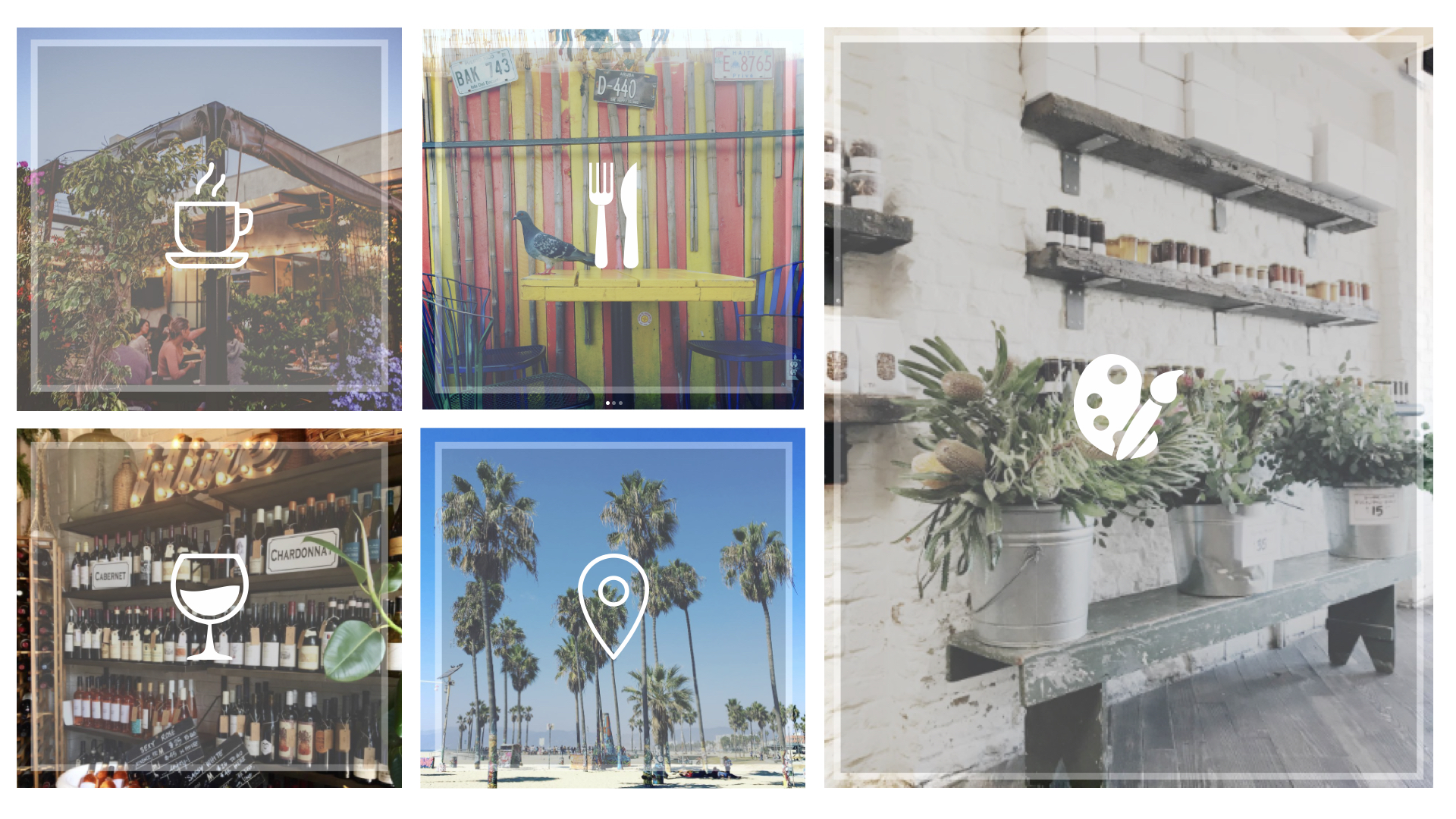 5 Seconds In Venice Beach
Posted on
30 October, 2017
We weren't quite ready to let go of that beautiful fun in the sun we had on our creative immersion journey, so this week Cali's on the brain. Enjoy our 5-second guide on Venice Beach.
Get your coffee fix at:
Zinque
Enjoy an awesome meal at:
Cha Cha Chicken
Get out and explore:
Venice Beach Boardwalk
Grab an after-hours cocktail at:
The Butcher's Daughter
Check out art at:
Gjusta
Want to be featured? Tag your photos with our #5secondvacay and your photo could be!