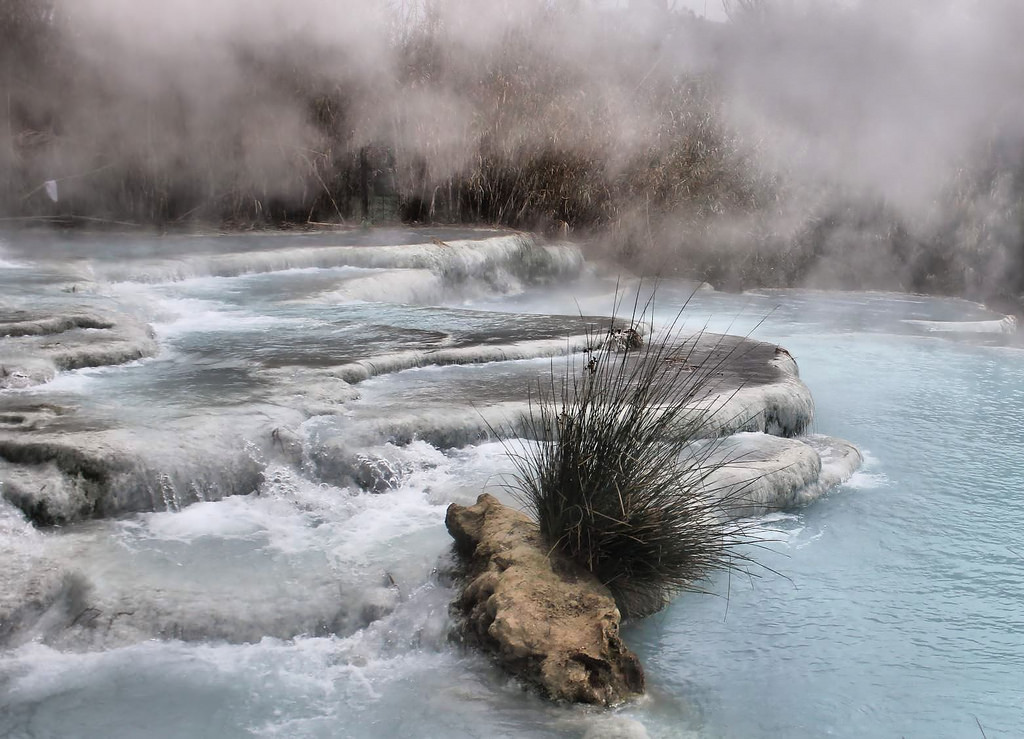 4 Natural Water Springs To Not Miss While In Tuscany
Posted on
13 September, 2017
We all know that water has some great revitalizing powers, but you don't necessarily have to drink it to enjoy its benefits. Instead, you can have a little fun and relaxation by checking out a natural water hot spring. So what are the four natural spring-waters to visit while touring in Tuscany? Tuscany has some of the most beautiful hot springs in the world, so if you're visiting, consider extending your visit to take a look at these natural wonders.
Saturnia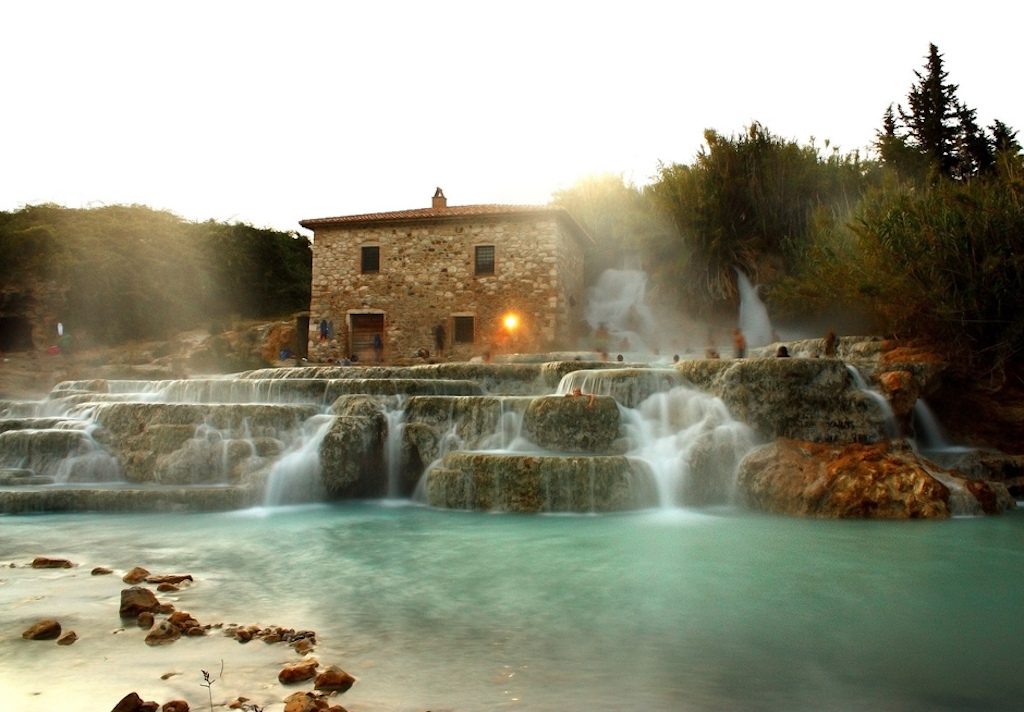 Photo: Jarle Refsnes
Saturnia itself is a small town in Maremma that looks down from a hill onto the beautiful thermal springs. It may seem like an ordinary town, but it's the thermal springs that really set it apart. These springs are composed of several springs that go from Mount Amiata to the hills of Albenga, and Fiora. With warm, sulphurous waters that even the Romans, and Etruscans bathed in, you can feel the same relaxing properties even centuries later!
Sit in the 37.5 degrees Celsius springs for some well-deserved relaxation in the wellness and spa centers. Take a look at the outdoor waterfalls too, said to be created when Jupiter's thunderbolt fell in a battle against Saturn. Well, you might not know if Jupiter created them or not, but you can enjoy the natural pools of warm thermal water that are open to the public and completely free the entire year, attracting people from all around to see one of the gems of Tuscany.
San Filippo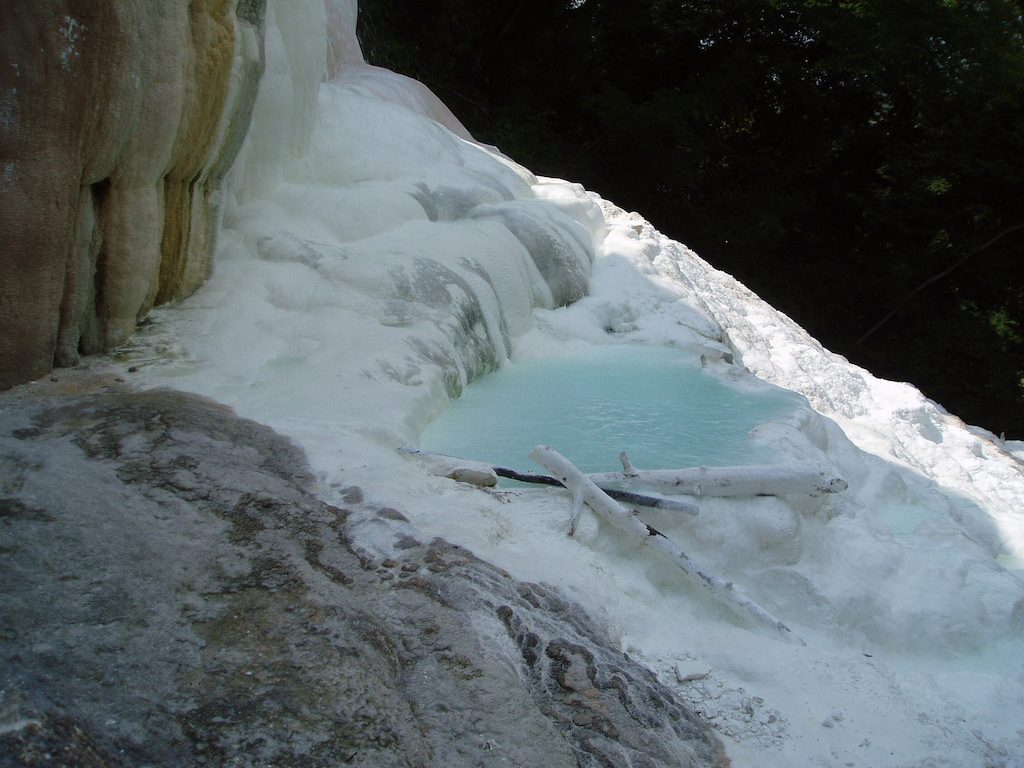 Photo: Udo Schroter
There are few places you can go, both in the world and in Tuscany itself, to see a natural spring as beautiful as what you'll find at San Filippo. Whether you visit in the summer or the winter, you'll be blown away with the natural wonder that is this spring due to the calciferous formations, waterfalls, and small pools of hot water.
Right outside the town of Bagni, you'll feel like you're in a completely different world when you step outside. A path runs along the river so you can have easy access to any of the pools, with lots of space in different pools to give you the full experience. Just follow the path into the picturesque woods until you see the breath-taking formations set in front of you.
Take a look at the "White Whale" as the hot water meets the cold water to form a color and appearance unlike any other, and go on for some thermal treatments in the baths, mud baths, and with aerosol inhalation. When it comes to relaxing as nature intended it, you can't get much better than San Filippo!
Grotta Giusti – The Grotta Inside the Outdoor Pool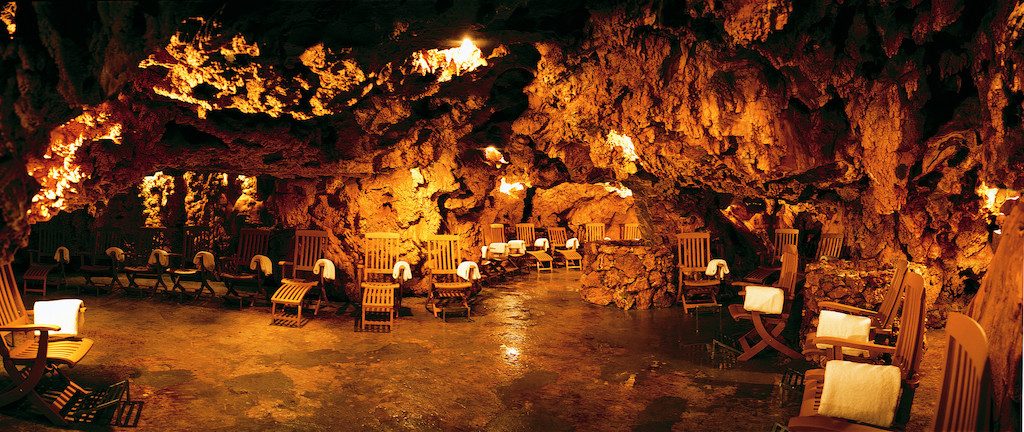 Photo: Marevero Viaggi
If you're looking for a huge thermal spa to relax in, take a look at the outdoor pools at Grotta Giusti. Stretching to 750m-squared in size, you'll have more than enough room to relax amongst the four-spout hydro-massage jets, and natural waterfall massage. It may be a natural spring, but that certainly won't stop you from relaxing in luxury!
Step into the water in a large bath that's set to a wonderful 34 degrees Celsius. Thanks to the bicarbonate, sulphate, calcium, and magnesium, your skin and body will see lots of benefits after only a short soak. You might even be able to relax your mind, too with the 40 hydro massage stations that will ensure you a comforting, and relaxing afternoon.
Val d'orcia/Bagno Vignoni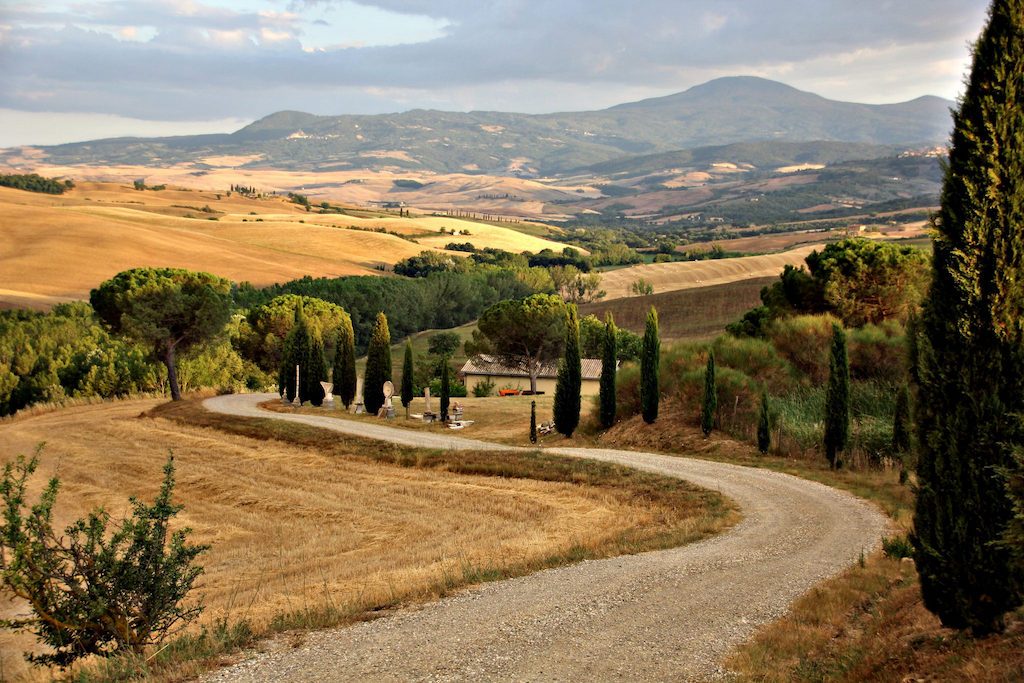 Photo: Angela Massagni
The valley is one of the most popular spots in Tuscany, so of course you'll want to take a look. Before you leave however, set aside a little bit of time to visit the Val d'Orcia and Bagno Vignoni too. This village is a bit different from what you might expect, mostly because there's a large pool, 49 meters long by 29 meters wide, that you can relax in as a hot spring!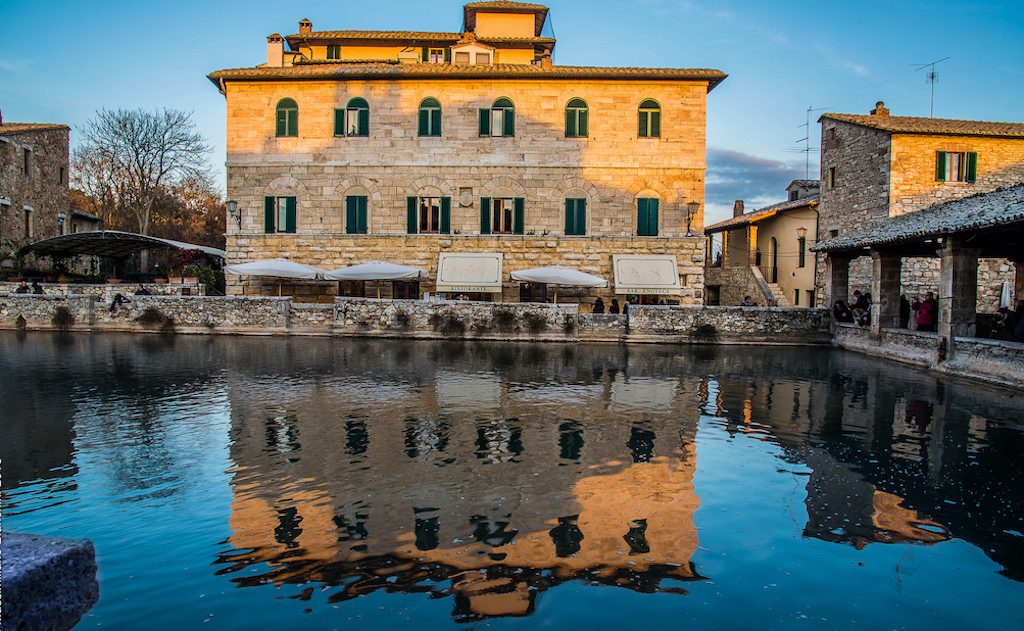 Photo: Masimiliano Buchasini
All you have to do is bring a swimsuit, and you'll be able to enter completely for free regardless of when you go visit! Pilgrims even used to enjoy this spring centuries ago on their way to Rome, so sit back, relax, and enjoy yourself just like they did then!
You probably already have a lot on your itinerary when you visit Tuscany, but consider adding in a visit to one of these 4 beautiful natural hot springs while you're there. The water in these springs may not be great for drinking, but the therapeutic properties will help you feel refreshed, and ready to keep touring! They may even encourage you to visit once again for some more thermal relaxation.
Featured image: Andrea Einaudi