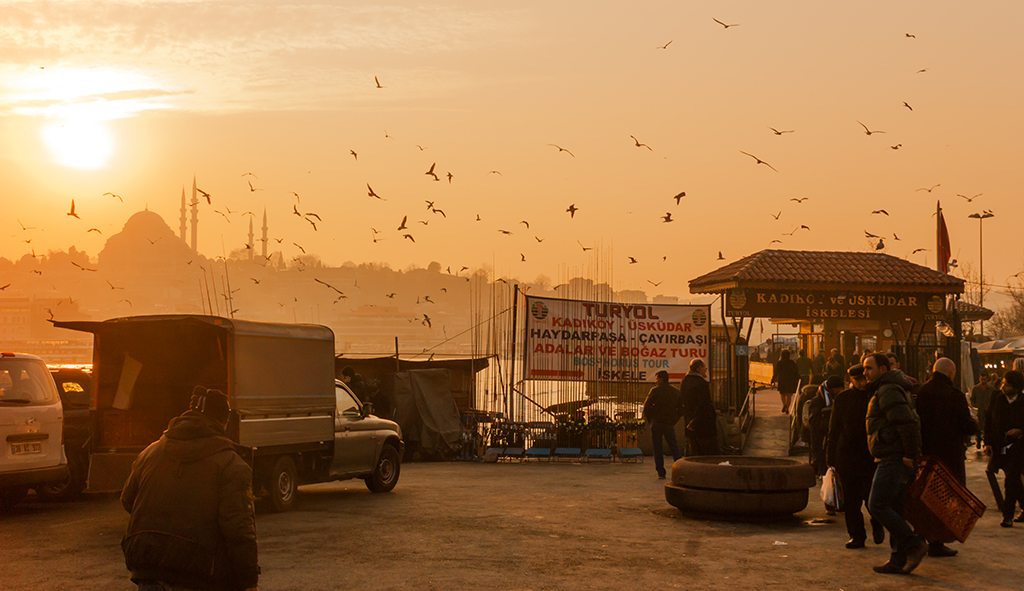 Inside Europe: A Conversation With Photographer Jaap Ruurd
Planning a trip to a place you've never been, on the other side of the world, can be extremely overwhelming. Leafing through those Lonely Planet books can lead to hundreds of dog-eared pages and every Google search can garner literally millions of ideas for your vacation. Have you ever wanted someone to take your hand, lead you from one European border to the next, all while showing you the best spots and avoiding tourist crowds?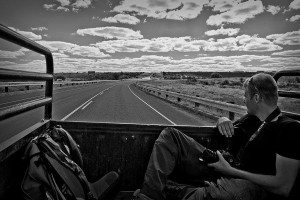 Meet Jaap Ruurd Feitsma. (Remember to pronounce that 'j' as a 'y'.) He's a Dutch photographer who was born with a camera in his hands and a love for travel in his soul. He currently lives in Leeuwarden, the Netherlands, a city recently named as the EU's Capital of Culture for 2018. It's also one of the most convenient Euro-travel locations, with innumerable borders and cultures just hours from his front step. Jaap is a world photographer, meaning his job description includes international travel and jet setting —and of course a lot of hard work too.
He has traveled to over 25 countries, with trips varying from a year to just a few days. Jaap describes himself as a traveler who doesn't just lie on a beach, but tries to understand and immerse himself in the culture that he's in. He loves to travel outside of the box, bringing as little as possible with him and remaining open-minded to the country he's visiting. So far, he's discovered the best food in Italy, the most stunning nature in Croatia, and the most hospitable people in Bulgaria and Turkey. And with his teddy-bear looks and gentleman attitude, no wonder he gets along with whatever culture he comes across.
Curious to get some travel tips from Jaap and enjoy Europe like a local? Keep reading!
What are some of the best places in Europe to soak in some culture?
Greece is obviously very old and you can still feel those days in the people. It's in their roots and it's very interesting. But you've got similar things going on in Italy, just the history is different. Culture and history go hand-in-hand for a lot of places in Europe. It kind of depends what you're looking for.
What are the summer must-see spots in Europe?
If I'm talking about the Netherlands, it would probably be the Frisian islands. Some of the islands don't allow cars so it's really relaxing and it's a different atmosphere and culture than you'll find on the mainland. Definitely Istanbul, Lisbon in Portugal, and Porto in Portugal as well. Lisbon is one of the oldest cities in the world and it's also the sunniest city in Europe. Budapest is also a very beautiful city as well.
A hidden gem in Europe?
One country that comes to mind is Albania. You'll need a car because tourism is not there yet, it hasn't arrived. There's a lake called Lake Ohrid which you can see from Macedonia as well, but on the side of Albania it's like you're going back in time.
How does traveling inspire your photography and creativity?
When you travel you kind of open up your soul. You get open-minded. It works in everything that you do, whether it's photography or something else, you just start to look differently at the world. If you're an artist in any way, you change your perspective. That's what makes traveling so interesting.
What do you always travel with? Other than your camera.
My compass.
Any travel advice to enjoy Europe?
Europe is small. If you have a little money, it's fairly easy and it doesn't have to be expensive to travel from country to country. You can rent cars and drop them off from one country to the next because most companies are connected, which is perfect.
Best way to end a trip in Europe?
Istanbul would be the best destination to end your trip. You're really at the end of Europe and the Bosphorus river is literally the border between Europe and Asia. It's the perfect way to finish a European trip.