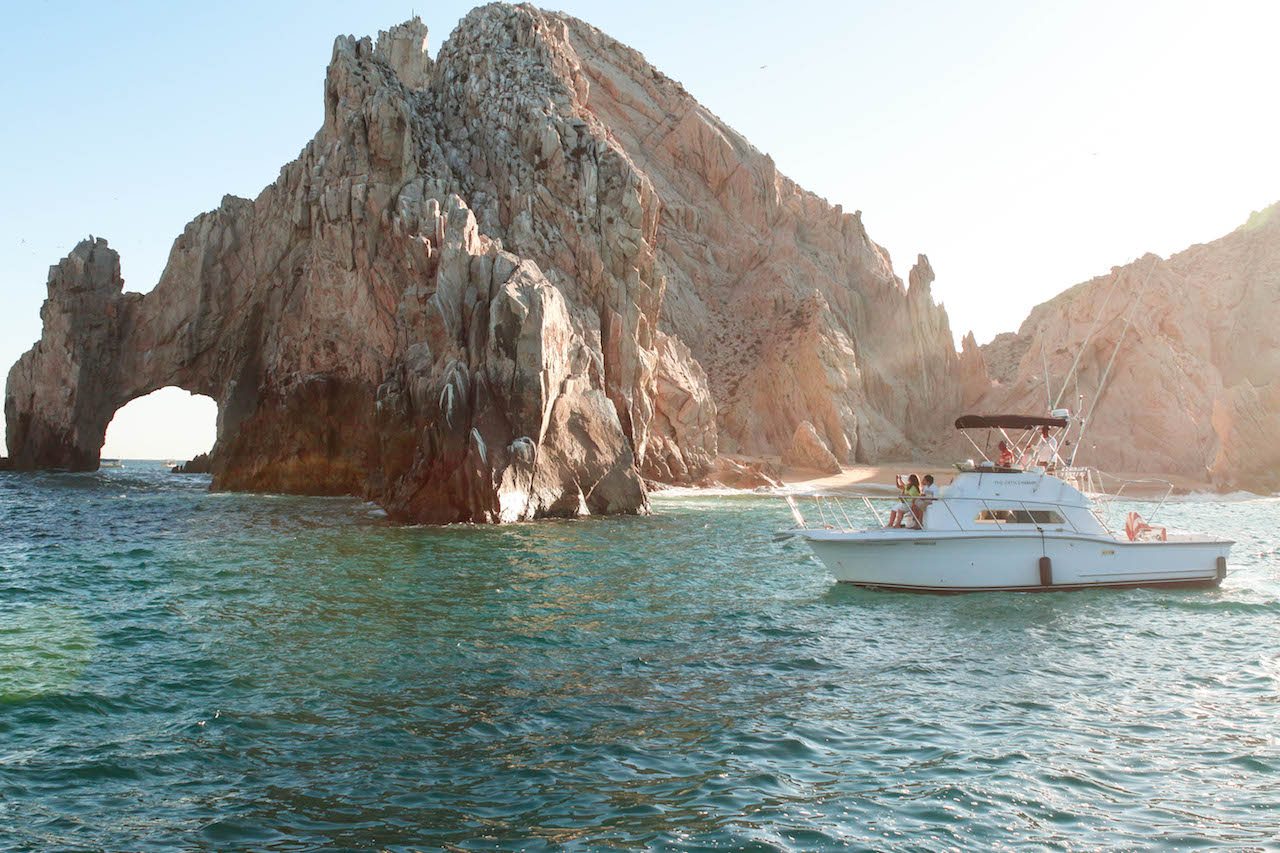 What To Do During A Long Weekend In Los Cabos, Mexico
Los Cabos, Cabo San Lucas & San Jose del Cabo, in Mexico is a tourist destination by excellence. Short flights from multiple destinations take you to this vacation paradise. There's something to do for everyone: from the party animal to the upscale luxury traveler, Los Cabos offers many options that can accommodate your budget and preferences.
Located in the very south of Baja California Sur, east of Mexico and surrounded by Sea Cortez and the Pacific Ocean, Los Cabos is a great choice if you are looking for a long weekend getaway. You have to be careful though, this is still a very touristy destination and there are tourist traps and scams everywhere. You only need to open your eyes and follow your instincts and if your gut says 'wrong' then probably there's something wrong. The official currency is Mexican Pesos, but people and places are more than happy to take your dollars and even though my first language is Spanish and  I tried speaking it, they kept answering to me in English, so if you don't know a word in Spanish, this is definitely not a problem. Nothing yells more tourist than a town that takes US dollars and where everyone, really everyone, speaks English.
http://beta.quiet.ly/list/share/1af94-long-weekend-in-cabo?width=1000&height=500&showDescriptions=true
You might imagine by now that this place is expensive, and it is. Taxi fares, restaurants, souvenirs and attractions are fairly expensive, but you can find some gems if you get out of the tourist circuits. Cabo is this place where you go when you need a vacation. It's prepared for that, all its infrastructure is built under this premise and there's no shame on that game. This is not a place to go if you are looking for an adventure or to explore and discover something new that will change your life. This is a place to go to sip margaritas while you max out next to a pool and enjoy the magnificent culinary offers of the city. This, also, is a fantastic place to take your group of 10, 20 friends, rent a house and have a fun and entertained weekend.
*Side note: There is a way to cut the cost of this trip, which makes Los Cabos accessible to any traveler. Companies such as Sea Side Mexico offer vacation rentals so you can rent out a home or villa for an affordable price. There are rentals available for as few as 2 people and as many as 10 so you can decide on your best option and split the price.
When I travel to destinations like this, I like eating at the best restaurants as well as finding the real local spots and only street food if it looks hygienic. I've already experienced stomach bugs for not taking care of that. I love having cocktails and champagne in beautiful places and going to fancy bars so I can dress up. I enjoy visiting little towns, exploring the streets and walking around to see the real people. The suggestions in the carousel above are based on my own taste and you can feel free to enjoy the city as you'd like. Even if you don't like it, in a place like this it is inevitable to not be part of the tourist mass.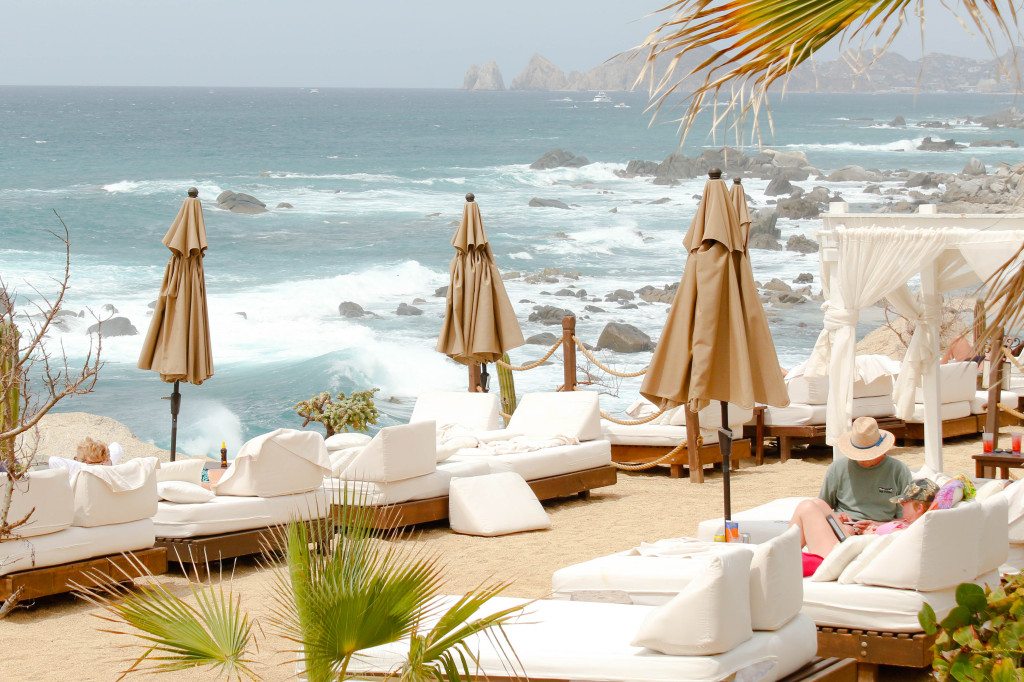 These are a few highlights:
Stay between Cabo San Lucas and San Jose Del Cabo: if you want to be able to enjoy the best of both towns, the resorts located in this area are centrally located and there are also a few breathtaking options. This is ideal if you don't want to be in the center of the tourism chaos like in San Lucas or with very few options like in San Jose.
Drinks & Dinner at the Capella resort: Don Manuel's and El Farallón are two options you can't miss if. Both places are pricey but the result is fantastic. The delightful offers of the menu plus the splendid view and location of both places, combine perfectly for a marvelous evening. This is specially great if you are going with your loved one.
Visit Todos Los Santos: this little town is full of galleries and cute little restaurants. If you happen to be there for lunch or dinner, try Los Adobes. I decided to walk in because the aroma of the food was bigger than my will to keep walking and then I found out it is one of the best places. The famous Hotel California from The Eagles is also located in Todos Los Santos, and as you can imagine, is full of people and the song plays every 5 minutes.
Rent a Car: at least to explore during the day, a car is very helpful since the towns are separate from each other and the taxis are expensive. As always, you can't drink and drive, so if you plan to party, leave the car at home or police might be waiting for you.
Activities for everyone: there's a variety of water sports you can experiment as well as guided tours and boat trips. Whale and dolphin watching are pretty popular, although I went in April and couldn't see any.
Family Day: if you go with your family or friends, you should try brunch at Flora Farms. This place started as a regular farm and just recently they opened a restaurant where everything is prepared with the organic products they cultivate. There are kids running around and many activities for them, so definitely worth checking out.
Enjoy your time in Los Cabos and don't forget, this is the perfect place to go when you need a vacation. (*This link is a paid placement).