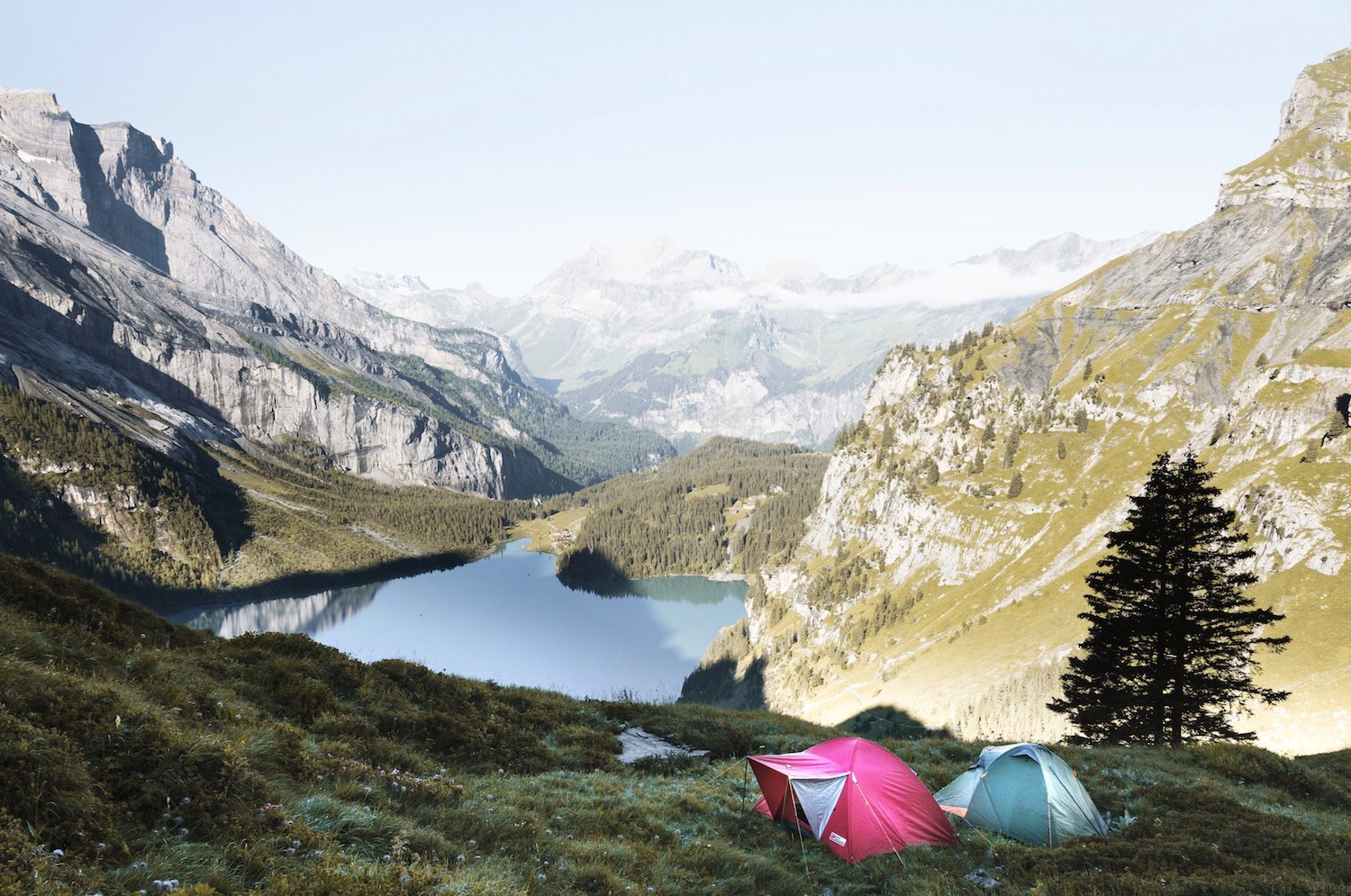 5 Tips to Make Your Glamping Trip a Success
Posted on
7 November, 2016
If you're intrigued by the idea of glamping for your next travel escapade, take a gander at these tried but true tricks of the trade to maximize your wilderness experience.
1. A Little Prep Goes a Long Way
A little glamping preparation will make the journey to your destination that much easier.
Once you've booked your stay, I'd recommend connecting directly with the property host via e-mail or through the booking site. In my experience, asking about some of their favorite things to do in the area and if there are any special directions on how to get there, have proven extremely valuable. They know the ins-and-outs of the remote locale and often provide insider information on hidden gems you wouldn't otherwise discover.
Printing off directions beforehand and bringing a map (which I can never fold back properly again) has saved me many times. You can't rely on GPS for many glamping excursions as you're traveling off-the-beaten-path!
2. Less is More
One of the biggest benefits of glamping is that most of the set-up is already done for you. There's also usually an electrical supply and cooking facilities at your disposal, which makes reading by lamplight and boiling water for tea that much simpler than if you were regular camping. It's extra convenient not having to bring your own pots, pans, utensils, etc.
So, pack light! You should be able to fit everything you need into a backpack and food/drinks in a small cooler. The whole point of glamping is to rest, relax and rejuvenate without the added stress of having to lug a ton of gear.
Glamping hosts are adept at providing the necessities for your stay and often go above and beyond by adding luxurious touches from little libraries, picnic baskets with blankets, and sometimes even robes and slippers.
Clothing-wise, you can get away with wearing sweatpants and athletic gear the whole time, you're secluded in nature after all! Hiking/running shoes and warm socks are a must. A camera, notebook and a pen to document the thoughts that finally have a chance to flow freely will come in handy. Oh, and don't forget wine for happy hour (most sites have a corkscrew)!
If you can get away with it, leave your cell phone at home. Some places provide wifi, but it's a luxury in itself to have the opportunity to disconnect for a few days.
3. Dress for Success
While packing light, be prepared for various climates. I've woken up to a layer of crystal white snow below my tree house in the middle of April and while in the middle of the desert, the days were sweltering but the nightly temperatures dropped drastically in my open-topped tipi. Versatile pieces, like the Chrysalis cardi, or thick scarves that double as blankets are what you should aim for!
4. Early Bird Gets the Worm
Maximize your time by getting up with the birds! While sleeping in is great, there is nothing quite like rising with the sun, sipping coffee amongst the trees, going for an early hike before the heat of the day hits, or simply reading by the water. My favorite glamping trips have been when I got up early and made the most of every moment. While seizing the day I've stumbled upon hidden hot springs on an adventure hike or finished a book I normally wouldn't have enough time to read.
5. Leave Room for Spontaneity
While a little preparation is great to get the lay of the land, it's important to leave lots of open space in your glamping itinerary. When you leave room for spontaneity, you'll make some surprising local discoveries and allow for some well-deserved moments of repose.
When you put these tips into practice, you'll discover that a change of pace from your usual routine is exactly what you need to reflect on the past, savor the present, and prepare thoughtfully for the future.
The world's wilderness is waiting for you.
Louise Claire Johnson is Toronto-based writer and professional glamper who recently completed her Master's degree at Harvard University. You can see some of her work on her personal website.