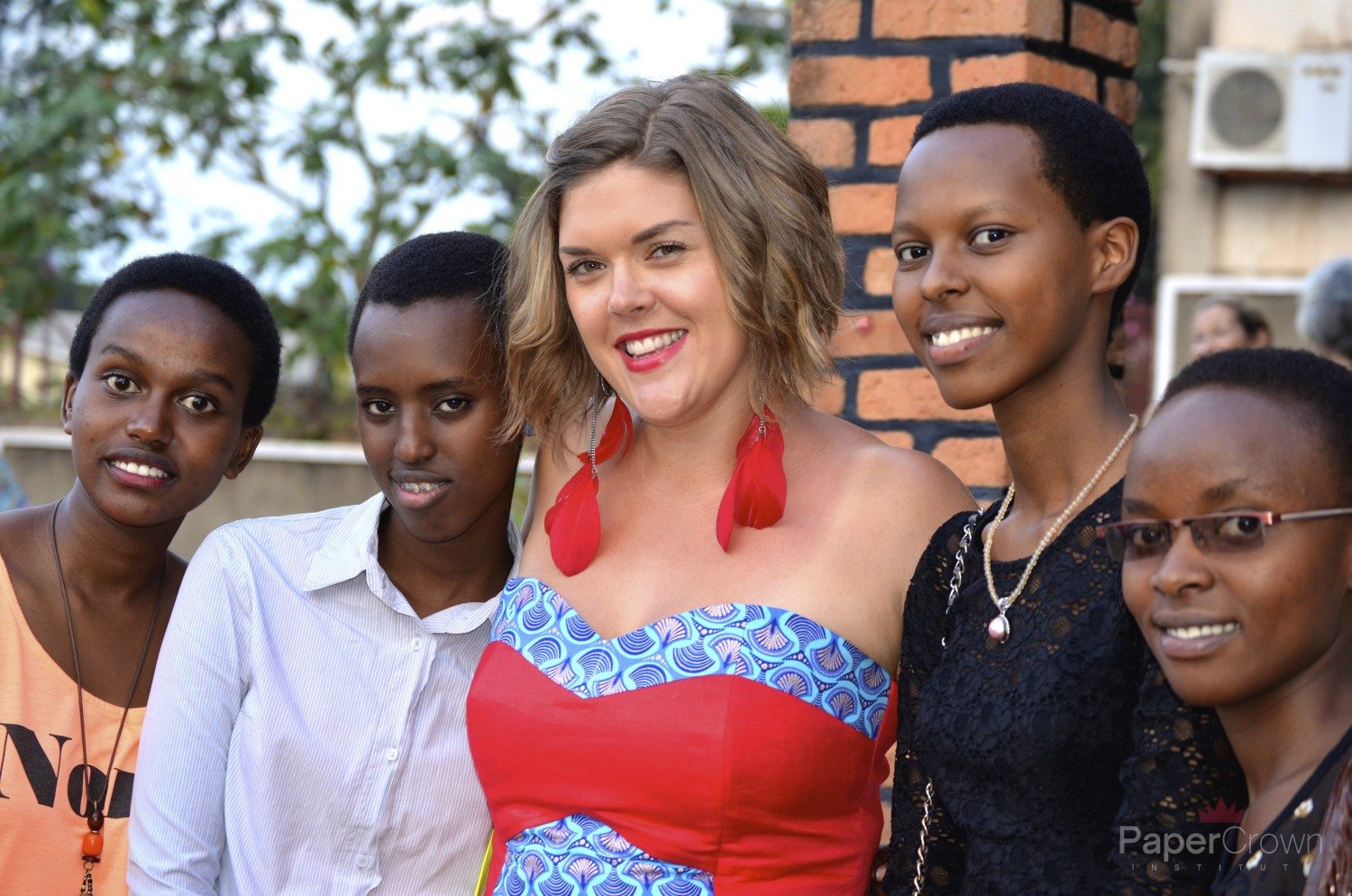 Paper Crown Institute's Katie Carlson talks Social Enterprise and Living Abroad
Posted on
3 November, 2016
It can be huge, life-changing decision to uproot yourself from home and venture halfway across the world to start somewhere new, and for Katie Carlson that somewhere was Kigali, Rwanda. Originally from Vancouver, Katie first found the beauty of Rwanda on an exploratory trip for her degree, and found that equality and opportunity betweens the sexes, and the possibility of building up the female spirit were all within reach in this quickly growing city.
Ever an advocate for women's rights and gender equality, Katie branched off from her arts and film background to create her social enterprise, The Paper Crown Institute, where she works with women in Kigali's communities to be able to reach out and spread knowledge, information, and empowerment to other women in their towns.
Katie, along with her work with Paper Crown, has become a global ambassador of sorts; Living out her dreams far away from home, making a difference in the community, and supporting fellow women to do the same, Read her story on how she got started below.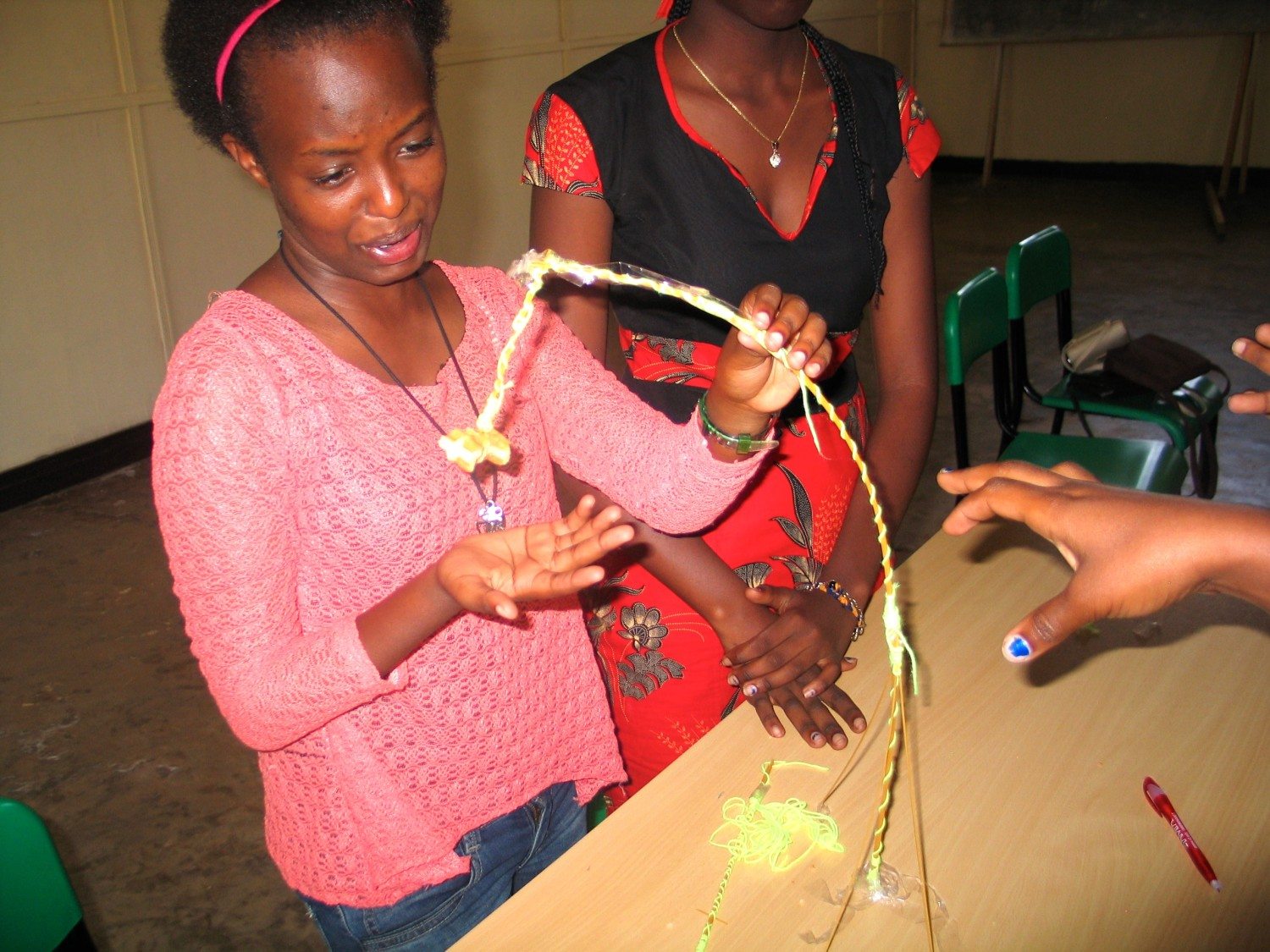 How did you get started in this career?
I had always been a feminist activist since I was about 17 but I didn't articulate it as such at the time. I got involved in a lot of campaigns around gender equality, women's rights and other social issues, and as I have a long background in the arts (theatre, dance, film, creative media, etc.) I used those as outlets as well to express my feminist perspective, performing in shows like the Vagina Monologues and being a burlesque dancer for a few years in Vancouver, right when it was emerging as an art form there.
I started studying gender when I was 17 and from there I couldn't stop. I went to film school for my bachelors, and worked in television for a few years afterward; my main interest was using documentary film to tell stories about global issues, social justice issues, but the longer I worked in the industry the more I felt the need to be on the ground out in the world trying to make change. So I started exploring what my dream job would be, and they all generally required a Masters degree, so I went back to school for international development studies, specializing in gender. I came to Rwanda in 2011 for field research for my thesis and moved here permanently in 2012. It just seemed like the perfect fit for what I wanted to do, which was to support women and girls to have equal rights and freedoms, but to also holistically change community attitudes and beliefs around gender roles, involving men and boys as well.
What gave you the motivation to start the Paper Crown Institute?
I was working for a small social business at the time and it had some components of gender work but not in a targeted or strategic way which is what I was really looking for. I had become very familiar with the gender networks in Rwanda, as the country is pretty small and I've been living in the capital city Kigali which is also quite small relative to other major cities, so I had good networks in the field and I became inspired to run my own workshops with adolescent girls, just to try it out and see what would happen.
Adolescence is a crucial time for girls because so many things change in their lives and they become particularly vulnerable for a variety of reasons, including dropping out of school around the age of 15, teen pregnancy, sexual violence, menstruation and other issues that are difficult for them to manage, especially in a developing country setting. I love working with young people and I wanted to help educate and inspire them outside of the traditional public school system approach. I had faith that the process would unfold organically and take me where I wanted to go career-wise.
So, I started giving workshops for free at secondary schools in Rwanda, focusing on gender and leadership, and being very interactive in nature, engaging with the girls, giving them space to talk about these issues in their lives, and the feedback I got from them was that these discussions and the space and time that we created to talk about these issues was so valuable to them and they wanted more. At that point I decided to make it official in a sense and register a non-profit social enterprise in Canada and also register a domestic social business in Rwanda, under which I could do consulting as a specialist in gender, but I could also fundraise and offer programs and projects to girls in Rwanda at no cost to them through the Canadian non-profit side.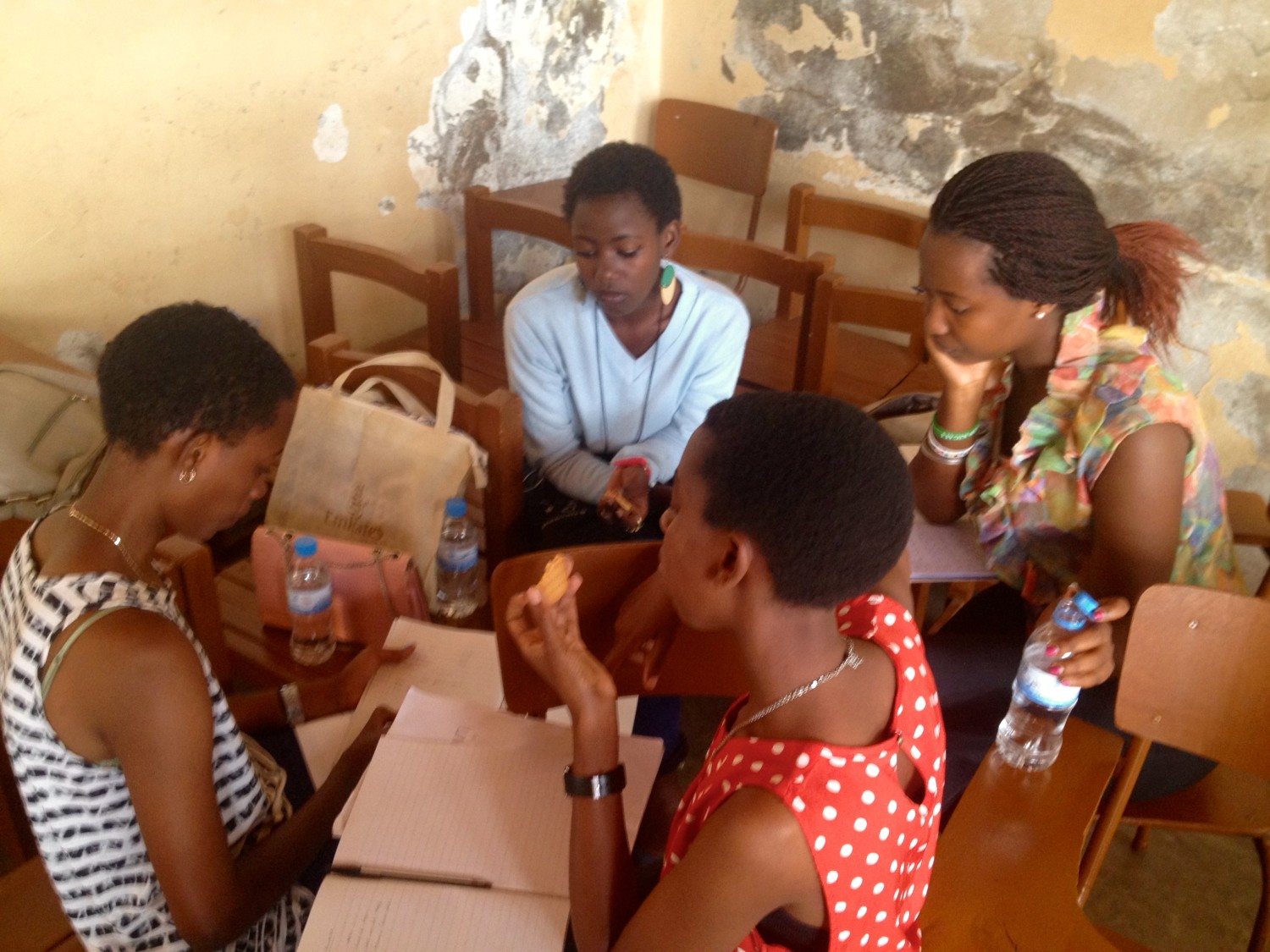 What were your thoughts and feelings involved in moving to Rwanda?
Rwanda is a beautiful place, both within the people and the unbelievable landscape. It truly is the land of a thousand hills, I always say that wherever you're going in Rwanda you're either going up a hill or down a hill and you always have a beautiful view. When I first came here I was amazed at how clean and safe it was, very well run and almost zero corruption, and I knew that I could make a life here and be comfortable and happy.
There are so many tremendously inspiring things about the country, The fact that just over 20 years ago there was a genocide where nearly 1,000,000 people were killed, and the millions of people that survived that have managed to rebuild their lives despite the trauma and heartache they have had to endure, it was just beyond moving and beyond inspiring for me, and the longer I live here the more I am amazed every day at the incredible transformation that Rwanda has undergone. Since the genocide in 1994 the country has literally risen from the ashes, By coming together through ideas of national unity but also through incredibly strong political will at the top under the leadership of the current president, Paul Kagame.
How has Paper Crown come to involve and empower the community?
Paper Crown has worked with different communities since we started "officially" operating in the Rwanda in 2013 under that name. We have worked with adult men (at their request, as part of community organizations) engaging them in discussions about gender roles and combating gender-based violence, we have worked with hundreds of adolescent girls in different parts of the country, looking at building their skills, their capacity, and their sense of personal self confidence to achieve whatever it is they want to achieve in life.
We have also worked with adult women in a "training of trainers" approach last year in Kenya, to teach them the basic gender education and leadership workshop, which they then have taken back to their countries to teach two other young girls in their own communities (those countries include Ghana, Nigeria, Cameroon, Uganda, the DRC, and Rwanda). All of our work is based on engaging regular people in participatory workshops and activities that are meant to challenge peoples beliefs and ask questions. To encourage people to think critically, and to look at all the areas that affect gender roles and particularly for adolescent girls, looking holistically at the important skills and key information they need in life to be able to grow up successful and confident young women.
Those skills include understanding what gender is, understanding gender-based violence, learning about leadership, networking and career building skills and also learning about the importance of mentoring and being active in your community, both as a model and as a leader. These focus areas have been developed as a result of specific requests we received from adolescent girls asking us to tailor our work around areas they felt they needed the most capacity building in, and those not being addressed in other spaces in their lives, such as public school or church.
In our cornerstone project in Rwanda, known as The Uwicyeza Project, we actually have the girls working in teams after six weeks of training and they go out into their communities and engage their communities under the oversight of young women mentors and they further spread what they've learned and build their confidence and inspire others by engaging their communities directly. We think that's a major part of both building up an individual and also building up a community.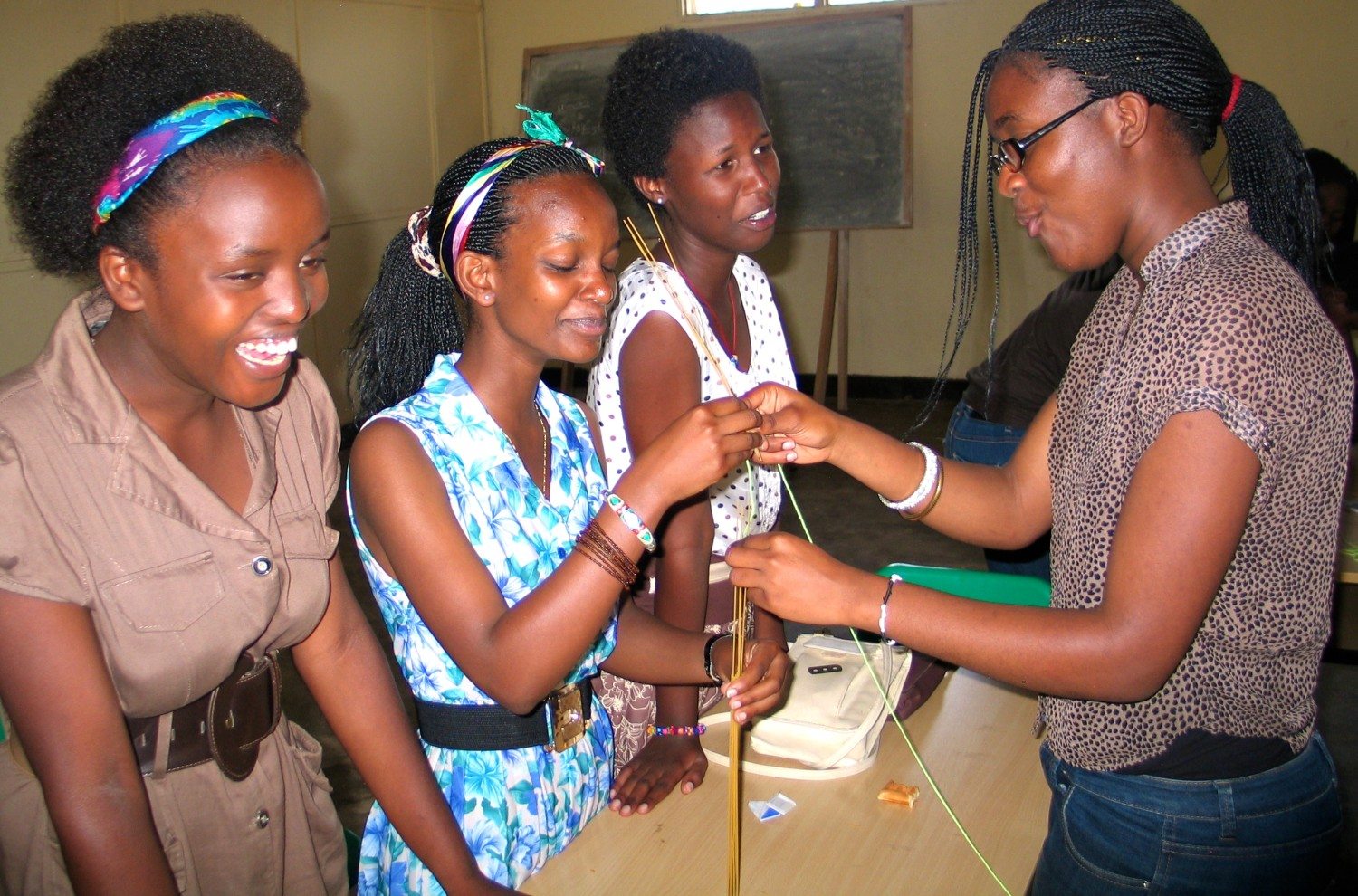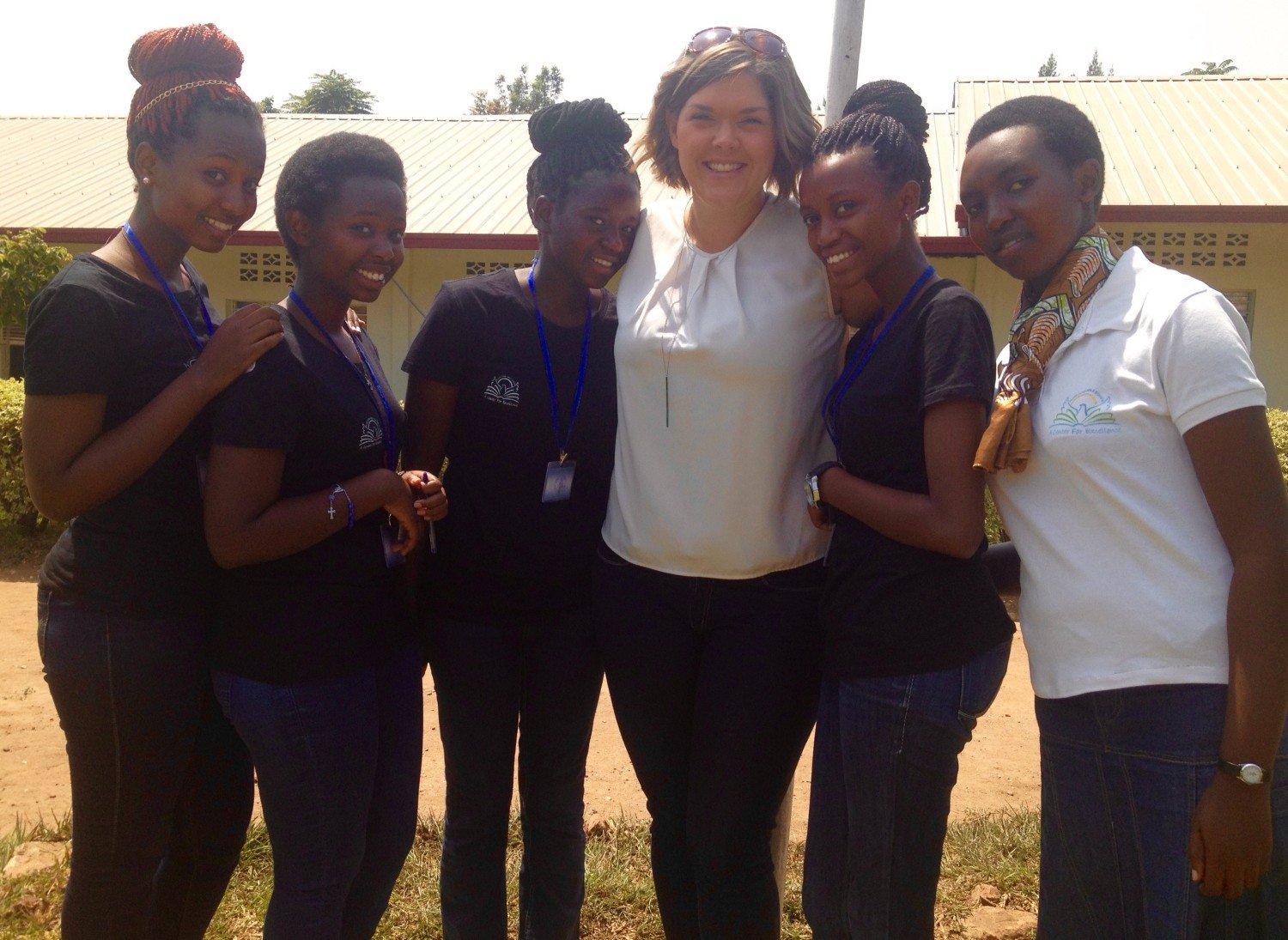 Being from Vancouver, and relocating to another place was a big move. What made you fall in love with Rwanda and decide to make it your home?
Besides being a really beautiful place, as a gender specialist it really made a lot of sense to put down some roots in Rwanda, because the government is very committed and very progressive in it's thinking of gender equality and empowering women and girls to have the same rights and freedoms, opportunities and support that men and boys have. In a way, the country really sees gender equality as major opportunity for further developing the nation and achieving social and economic progress.
So all of the government ministries and different government bodies / agencies, as well as other organizations working in the country, generally have a very high regard for efforts made to transform social and behavioral norms around gender inequality and to try to become a truly gender equal nation.
Working as a gender specialist here, there is a lot of support and acceptance of the idea of increasing rights and freedoms and opportunities for girls and women, so it's very motivating to be working in an environment where you can see that your efforts are being embraced, and even very much encouraged, by some of the most influential people in the country.
It inspires you and makes you want to keep going to achieve the change that we know we want to see so that women and girls can have a higher quality of life. This work is really my passion, and it became my career, which is a happy marriage I have to say so for now, Rwanda is really the best place to achieve my dreams.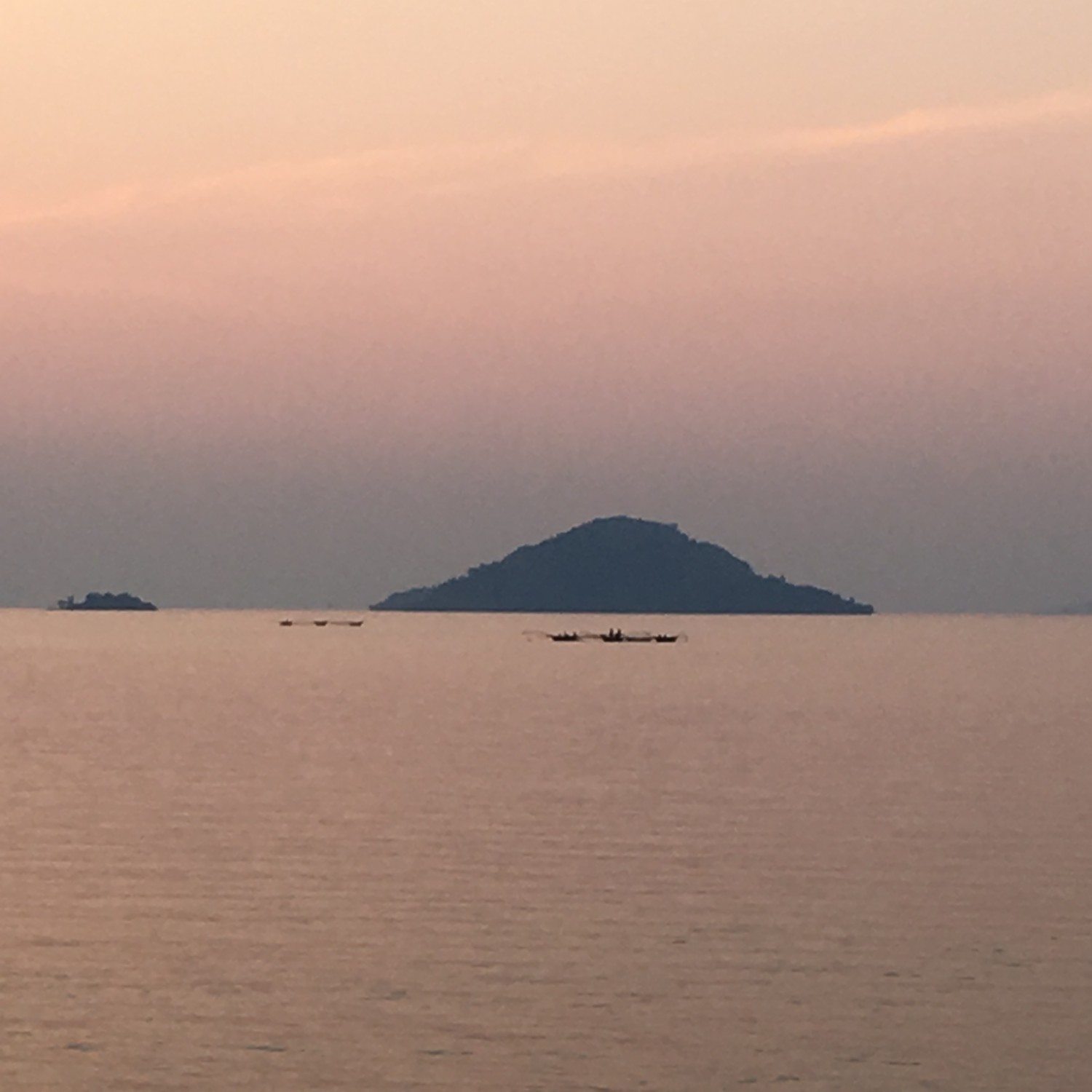 What does an average day look like for you and the girls at Paper Crown?
Paper Crown is a very tiny organization, so we don't actually have a permanent set of staff or administrators – essentially we raise money on an ongoing basis and we work to host workshops and longer-term programs in Rwanda at no cost to the girls participating. When we run a full three-month project, it's led by myself and I am supported by one or two Rwandan women colleagues.
When we have those projects going on, you will find us at a secondary school every Saturday morning for about three to four hours, for at least three months working through different workshops and coaching the girls as they implement their own community projects with their teams of young women mentors. I teach the workshops with support from some colleagues and the curriculums are written by myself, and in general that's how we work.
We are very grassroots, and we are very small, which actually makes it easier for us to get things done quickly as we don't have layers of bureaucracy to pass through when we want to make decisions or try something new. We also don't have any fixed costs so when we fundraise for projects, all of that funding can go directly towards whatever it costs to make that project happen. We don't keep a regular office space and we don't keep full-time staff when we are not running projects. On the Rwandan side in terms of the domestic business, I'm also a consultant as a gender specialist and I support other organizations in their work to achieve gender equality, and to engage and interact with adolescent girls, as well as other institutions such as schools or even businesses that want to offer gender education to their staff or faculty, or are looking for capacity building in certain areas with the people that they work with.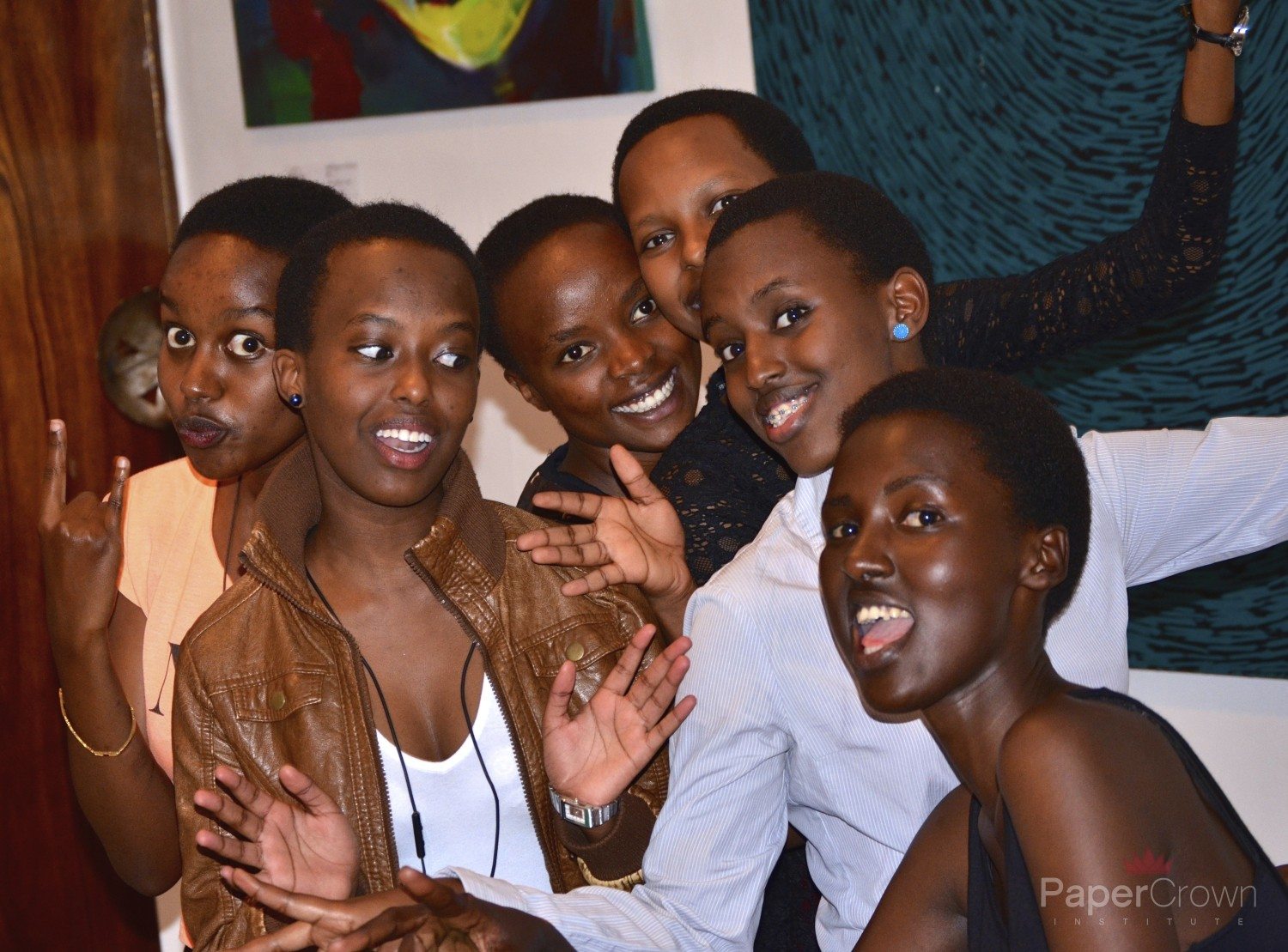 What is that one thing that you think people don't know about Rwanda?
Rwanda gets a lot of criticism for its somewhat "strict" government, but when you live here you see the amazing things that are accomplished by having strong political direction from the top. Most people in the West I find don't spend very much time learning or educating themselves about other parts of the world, I think that's a true shortcoming of our culture including in Canada, because most people assume Rwanda is this sort of stereotypical violent chaotic African country, and for the last 22 years that could not be further from the truth.
When people come here they're always surprised at what an amazing place it is, at how peaceful it is, how safe it is, how clean it is. I think people don't know enough about the world beyond their borders and definitely when it comes to Africa in general and tiny countries like Rwanda, people need to take some time to learn what the new Rwanda looks like, because it's truly an incredible story and the nation as a whole is emerging as one of the strongest economies in Africa and one of the fastest growing economies in the entire world.
Rwanda is rising and it's proving to Africa and the world what is possible when you have discipline, commitment, focus and zero tolerance for corruption. Outdated, defeatist and racist stereotypes of what Africa has been for the last 50 years are being shattered by the example of Rwanda, which is an incredible thing.
What's your favorite spot in the city you like to go to decompress or regroup?
Well, I grew up in Vancouver and being that I'm a west coast girl, I love to be around water. When I get time I like to get away to the big lake we share on the border with Congo, Lake Kivu, I typically head to a small town called Kibuye where I can just relax for a weekend on the lake and it's a really beautiful place.
Otherwise when I'm in the city I generally try to get to one of the pools here which are fantastic because typically it's a really beautiful bar and lounge kind of setting with a pool, so you can spend the day having lunch, drinking cocktails with friends, listening to music and going for a swim. The weather here is pretty much ideal, not too hot and not too cold, and it really makes for a wonderful time when you get time to relax. I have to say, the long hazy sunsets here are absolutely epic, especially with the rolling hills, even after five years of living here they continually blow my mind.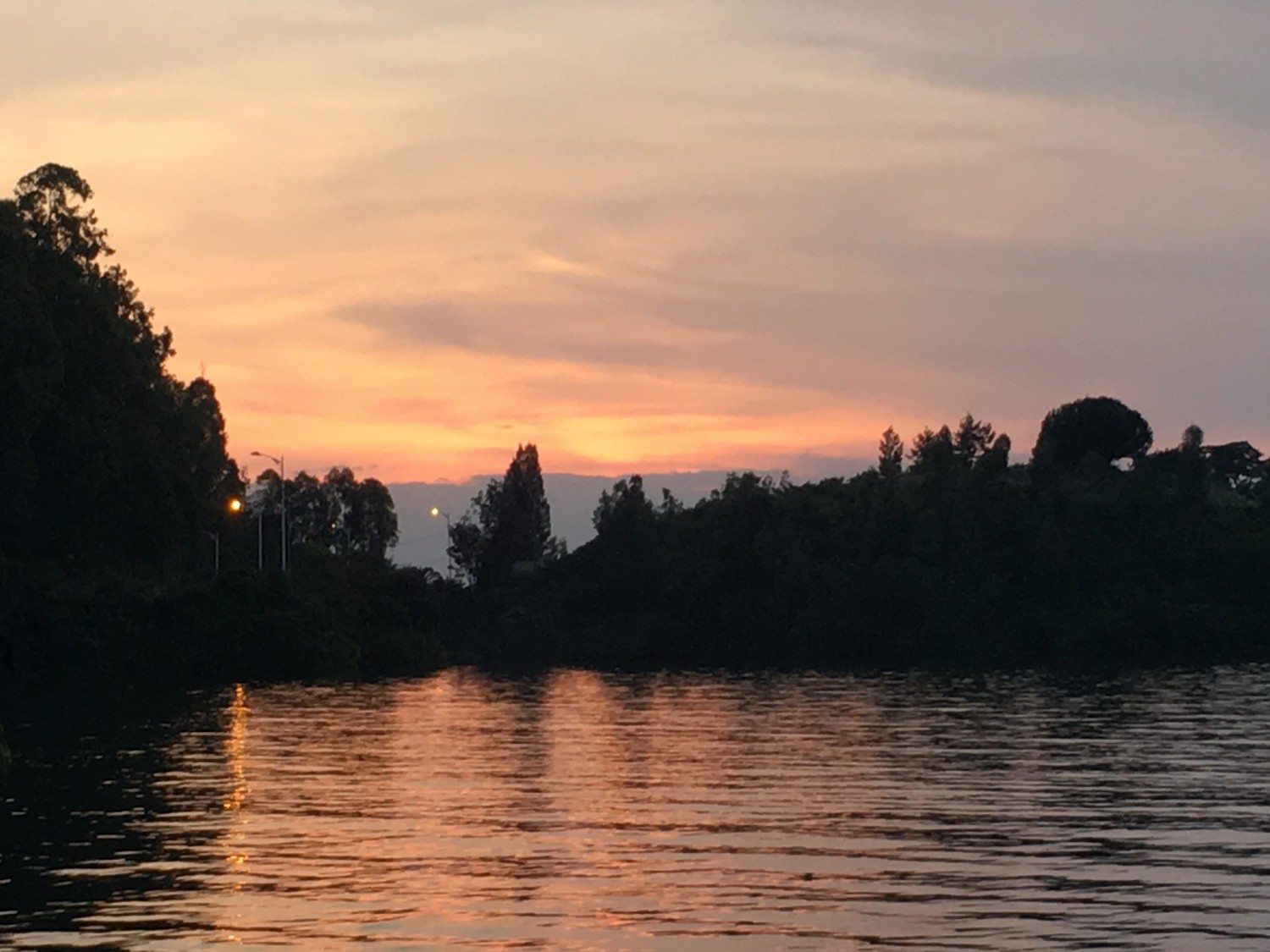 What projects are you working on in the coming months?
We are currently fundraising for the next cycle of The Uwicyeza Project, which currently has a live online crowdfunding campaign going on through the Generosity platform, hosted by Indiegogo.We have a small amount of money to raise but since we are such a tiny organization it's typically quite time consuming and a lot of work to raise even small amounts of money, so we generally rely on the kindness of friends, family and personal networks to help us reach our goal.
We have about $3500 left to raise right now for the next project and hopefully we can raise some awareness around what we are trying to do with the girls over here, and that people can contribute even small amounts to help us keep making change happen at the grass roots level. We really believe that real lasting change has to start with the individual, with the family and the community, in order to transform larger social systems and improve everyone's quality-of-life, and that goes for men, women, boys and girls. If folks want to see the impact of our last project, they can check out our website and watch our short project video, it is truly incredible!
Thank you, Kelly for the interview! If you liked this article and want to see more like this, send us your suggestions to submissions@hayo.co and don't forget to like, share or comment this one! All photos by Katie Carlson.