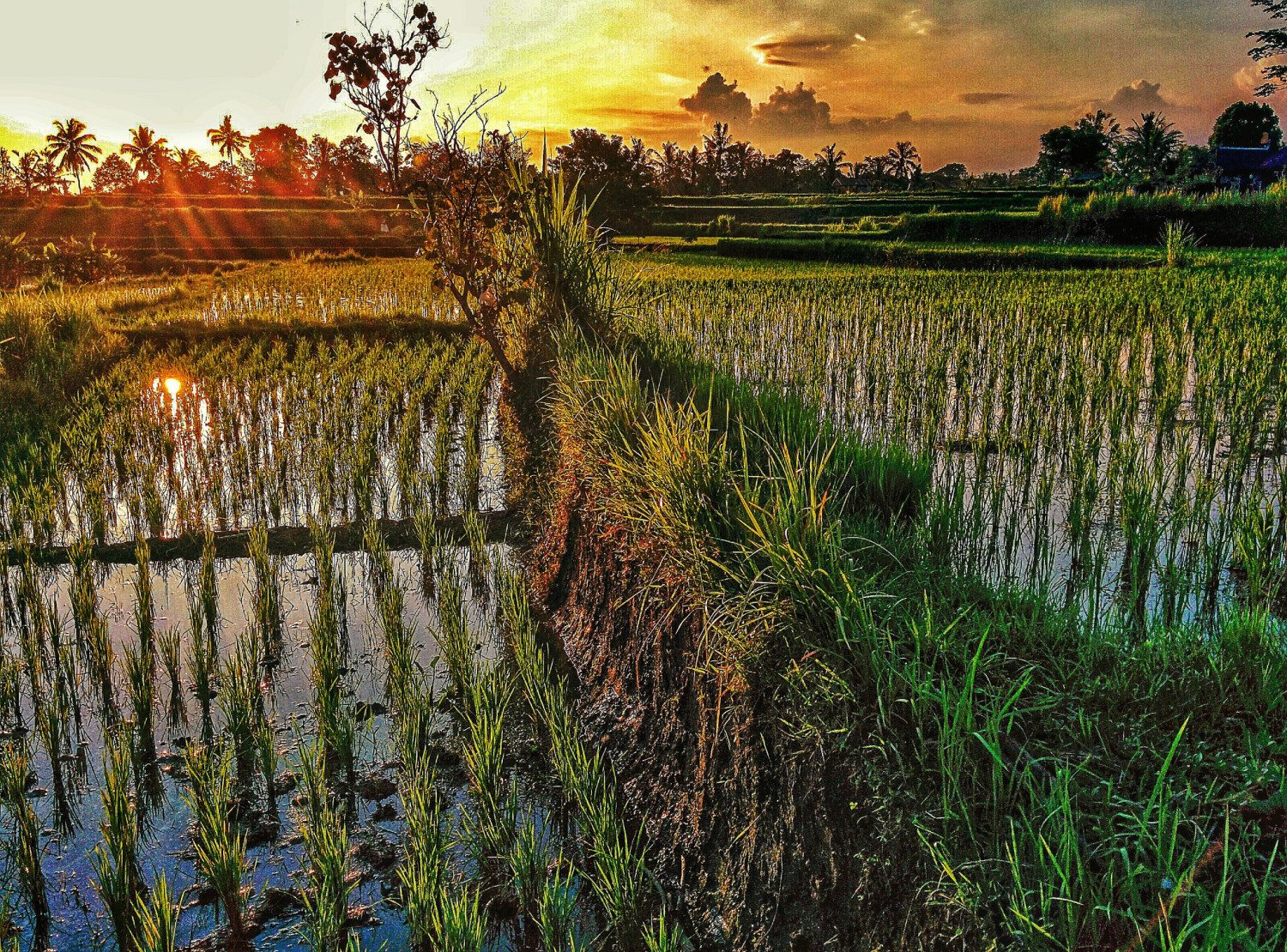 Built for this Baby's Georgia Morley talks Social Enterprise & her Love for Bali
Posted on
15 November, 2016
With Opening Executive Chef of Heirloom Restaurant and Founder and CEO of two companies under her belt, Mother-of-One and Social Entrepreneur Georgia Morley is a positive powerhouse and a nutritional force to be reckoned with. Coming off an impressive career in the food industry, she is taking the birthing world by storm with her new baby: the social enterprise Built for this Baby, which works closely with Bumi Sehat, Bali's notable and beautiful birthing and wellness center.
Georgia has always had a strong relationship with Bali since she first laid eyes on the city's natural and breathtaking beauty, and found her heart truly lay in the work that Robin Lim and the women of Bumi Sehat were doing, so much so that Bali, more particularly Ubud, has become her true home away from home.
In addition to working on Built for this Baby, Georgia and her colleagues have also developed a nutrition-based plan for new mothers, a recipe app available for download, and founded Yoga for your Belly, providing health and wellness both inside and out to the mothers suffering from post-partum depression, anxiety, malnutrition, hormone imbalances and the like. Read more on her exciting story below.
How did you first get involved with the Bumi Sehat project in Bali?
I have watched Ibu Robin Lim and her work at Bumi Sehat for the last few years, in awe of her efforts to bring access to quality healthcare and to kind, hygienic, culturally appropriate childbirth for Indonesian women. Upon arriving in Bali I had the opportunity to meet and interview several women who had birthed at Bumi, learn about what Robin was trying to achieve with the new center and I fell in love with this project. We actually, by accident, ended up renting a house right across the street from Bumi. Imagine my surprise the morning after my arrival when I walked out my door to find the center right at arms reach. Whoa, the Bali-verse sure conspired to have me there.
What were your thoughts and feelings involved in branching into something non-food related?
Everything I do is always somehow food related (food is my first love); I think the decision to become a doula initially was more of a hobby, an "I will support women with fierce birth on my weekends" kinda thing. Then as I unfurled into the possibilities, it became clear that nutrition (the food bit) plays an integral role in outcomes for both Mum and babe during pregnancy, birth and in the aftermath of hormone rejiggering. That being said I was a wee bit (hella) nervous to depart from what I have come to know and love for so many years (building food brands is super rad), but that's what this life is all about right?! Leaping into an unknown and showing up in service to the world. I am super into showing up for women, pregnant, postpartum and beyond; that's my jam.
How has the work you've been doing come to involve and empower the community?
The participation with Bumi has largely been at arm's length, as it is not possible for me to actually work with the women one on one as an expat. So my participation brings funds for the new Bumi Sehat birth center through the Built For This Baby empowered birth campaign. Also sharing a message, starting a conversation of gentle birth and choice for women of every culture, especially those from developing third world countries. It brings about awareness worldwide.
What made you fall in love with Indonesia and decide to make it your home away from home?
Where do I even begin?! The people is probably the first reason. The deeply, spiritual, loving local Balinese people. Secondly, I fell in love with Ubud in particular: Ubud is lush rice fields amongst artist communities, great coffee, local food, healing, temples, sunsets of crimson and magic. There are several layers to its magic and at first, all you might see is the "Disney" tourism hoodoo, but suddenly when you dig in, you get the rest like a thud to the heart. I can't even. It's home for me for sure. There is no other place I feel more connected to my work and myself.
What is that one thing that you think people don't know about Bali?
Bali is more than Kuta beaches and shopping vacations (ugh Kuta). I guess because Bali is so close to Australia it's like our Cancun, and so it can be a bit overpopulated with tourists and shopping down South. Bali is the real deal once you get passed that insanity. There are over 6000 temples in Bali, and five different types of temples to explore. Each banjar (community) has different holidays depending on the village, where special ceremonies take place. Some of the bigger holidays like Galungan are celebrated by all the banjars, but others are unique to each specific community which means lots of beautiful ceremonies taking place on the daily.
What's your favorite spot in the city you like to go to decompress or regroup?
If we are speaking of Ubud specifically, I enjoy hiking through Camphun Ridge in the early morning when hardly anybody is around. The ridge runs along the rice terraces and loops back around through Ubud center. The walk is a myriad of sensory explorations that includes white herons amidst local farmers tending to rice fields, fragrant sweet frangipani and incense filled air and call to prayer as the sun creeps up through the moon beams. Total freaking bliss. Plus you can stop at local warungs for freshly brewed kopi and Balinese treats like klepon, the most delicious sticky rice ball ever invented.
What projects are you working on in the coming months?
I am so excited to say that after a couple years of hard work we launched Built For This Baby – reminding women everywhere that they are inherently empowered in their birth experience. Along with that campaign, we launched a plant-based program for pregnancy and postpartum, available for download on our website and a recipe app that supports it. The program is a game changer where hormone balance, fatigue, anemia, gestational diabetes and fierce weight management are concerned. Game. Changer. Also, we will launch one of our BUMPS (nutritional upgrades for all your meals) this December. I think it's unanimous that our Spirulina Gomasio and our Cacao Gomasio will be the first to be revealed. There will also be charity events and another round of The Maven Sessions, our interview series on birthing. And, the best part?! We plan to live a good portion of the year in Ubud in 2017 which means everything to me and my vision for Built For This Baby and Yoga For Your Belly. AAAAAK! What an incredible year ahead. Stoked.
All Photos and featured image: Georgia Morley