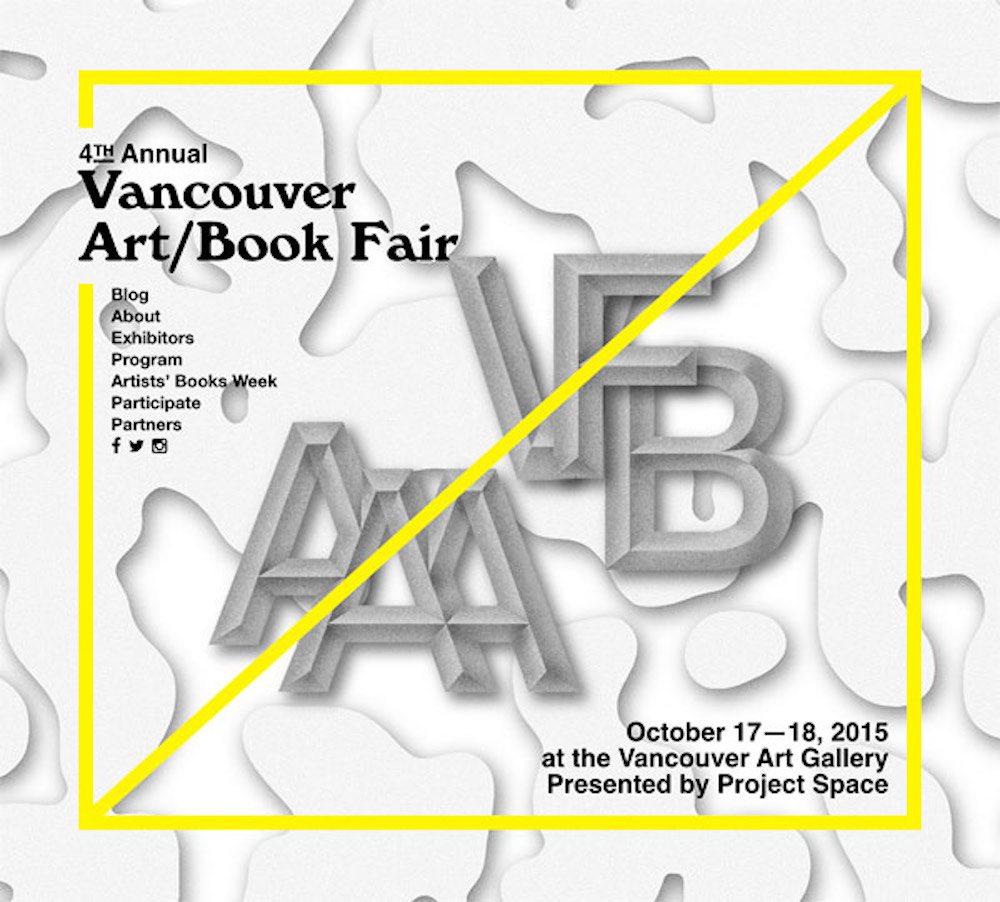 Hayo at the Vancouver Art/Book Fair 2015
Posted on
11 October, 2015
Vancouver people! This Friday, Saturday and Sunday we are going to be part of the Vancouver Art/Book Fair. This is their 4th edition and it's open for members of The Vancouver Art Gallery and Project Space on Friday, and to the public on Saturday and Sunday. We will be updating our social channels (Twitter, Facebook, and Instagram) with more information on where to find us. In the meantime, below is the schedule and everything you need to know.
This fair is organized by Project Space, a non-profit dedicated to publication as an artistic medium. If you are into art books, zines or other kinds of artistic expression, come nerd out with the other cool kids and us this weekend. (PS: our very own Tracy Stefanucci is the founder of the event!).
Fair Open Hours
Friday, October 16, 6–8pm
Saturday, October 17, 12–6pm
Sunday, October 18, 12–6pm
The fair is free and open to the public all days except the Members Preview on Friday, October 16 from 6–8pm. For the Friday event, guests may purchase Memberships at the door (starting at $10 for students and $20 regular, and include a host of benefits).
Location
Vancouver Art Gallery
750 Hornby Street (map)
Some pretty pictures of last year's edition