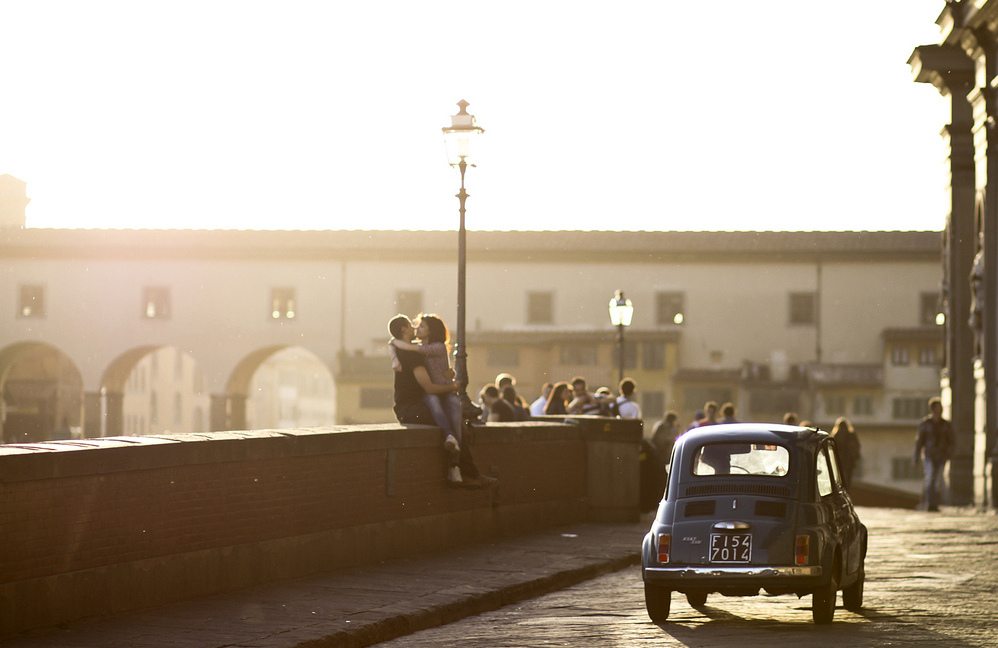 Florence Cheat Sheet: Romancing in the City of Love
Posted on
17 February, 2015
Florence is the city of love. The little cobblestone streets, the architecture, the history and art, and the cute cafes, make this famous city one of the most visited in Italy. It's part of what some people know as the art triangle or the classic triangle: Rome, Florence, Venice, due to the fact that these three are the most popular and most visited cities in one single trip.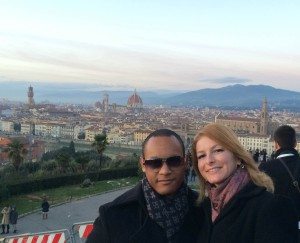 Frederick Townes is an entrepreneur originally from Boston and married to Anna, his european wife. After 5 years in Boston, they decided it was time for them to move to Europe (as he had promised her), they flew to Milan and toured a couple of Italian cities for the first 18 months before they arrived in Florence. Once they got there and stoop up in front of Brunelleschi's masterpiece Il Duomo, they knew that was the place they were going to choose. They established permanent residence in Florence for three years, living around Piazza Repubblica and Piazza Santissima Annunziata. After this time, Frederick saw the need to travel more often to United States given his startups needs, so they kept their place in Florence, moved back to Boston, but spent most of their vacation and travel time there.  
Frederick was the founding CTO of Mashable, and currently the founder of W3 Edge and Co-founder of Placester, Inc., among other companies. He's an experienced technical founder and advisor, and today he's sharing with us his love for this city and we are creating for our readers a Florence Cheat Sheet so you can experience the best things this place has to offer.
What do you like the most about it?
There is so much to love about the city! No wonder it's one of the most romantic cities in the world! Even though it's relatively small, it has so much to offer. An abundance of historic buildings, museums, parks, incredible food, shopping, entertainment, night life…
We heard Florence is a romantic city, but do you agree having spent some time there with your wife?
Definitely. My wife and I had a wonderful time over there. In the early evenings, we'd stroll down the street to get amazing food at some of our favorite restaurants, or just sat in one of the piazzas, and enjoyed a glass of wine. During the weekends we often went to Piazza Michelangelo to enjoy the most amazing view of the city, passed through the rose garden, and sat down for a cappuccino and pastry at one of the little cafeterias on the way home. Or some times we just went for a concert at Teatro Verdi, or to see a Shakespeare play at Boboli garden. Photo: Diego Fornero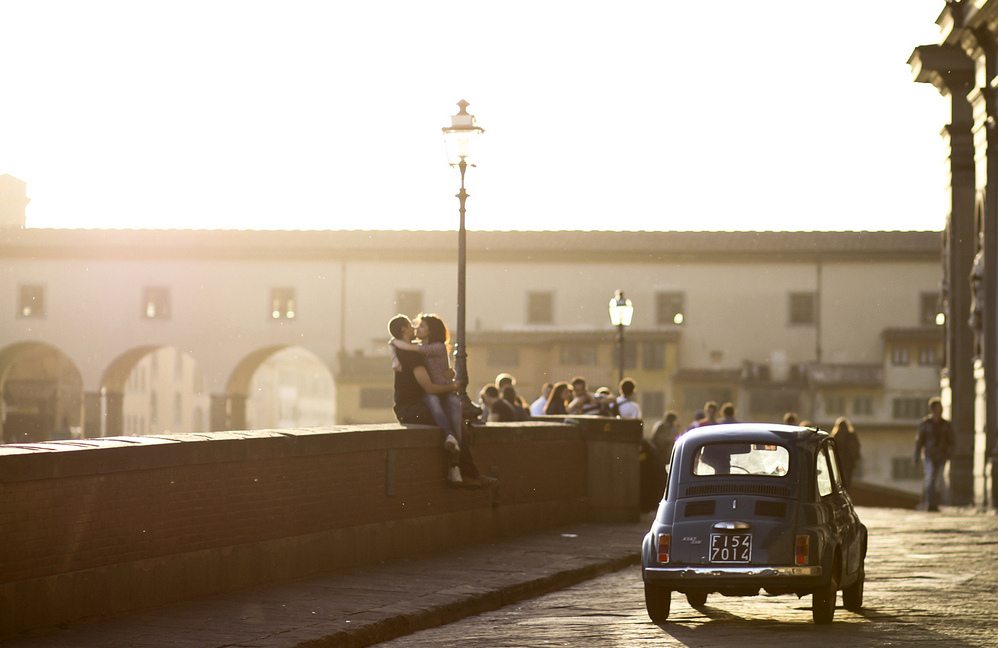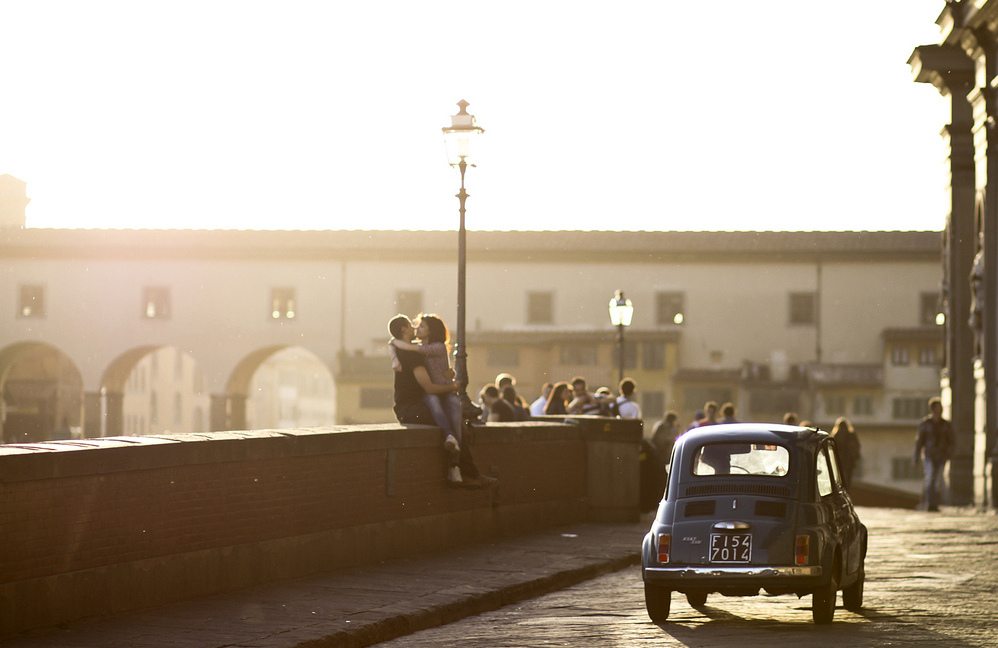 How would you describe the energy of the city?
The city had an incredible vibe and youthful feel. There was just so much to see and experience all the time, there was always something happening. From live music, to concerts in the city main centers (piazzas), to various shows and exhibitions. Most of the evenings we spent sitting at our favorite restaurant in Piazza Signoria, enjoying the best pizza and wine in the world, listening to life music performed by local artists. And of course on the way home, we had to stop by for a gelato, which is a must in this city.
Here's a list of Frederick's preferred spots in the city for romancing, eating, seeing and experiencing the best of Florence. 
Florence Cheat Sheet: Frederick Townes
By Hayo Magazine
Local's Favorite: Il Pizzaiuolo

By Hayo Magazine

Restaurant and pizzeria

Local's Favorite: Piazza Signoria

By Hayo Magazine

Piazza della Signoria has pride of place as the historical, political, and emotional heart of Florence. The most prominent feature of the piazza is the Palazzo della …

Local's favorite: Teatro Verdi

By Hayo Magazine

Gallery & Museum: Uffizi

By Hayo Magazine

The Uffizi Gallery in Florence. Everything about Uffizi and accomodation in Florence. Visit the Museum and stay in Hotel, Apartments and Bed and Breakfast.

Viewpoint: Giotto's Bell Tower

By Hayo Magazine

Giotto's Campanile is a free-standing campanile that is part of the complex of buildings that make up Florence Cathedral on the Piazza del Duomo in Florence, Italy.

Viewpoint: Boboli Garden

By Hayo Magazine

The Boboli Gardens is a park in Florence, Italy, that is home to a collection of sculptures dating from the 16th through the 18th centuries, with some Roman antiquities.

Viewpoint: Piazzale Michelangelo

By Hayo Magazine

Piazzale Michelangelo (Michelangelo Square) is a famous square with a magnificent panoramic view of Florence, Italy.

Viewpoint: Il Duomo

By Hayo Magazine

Top Restaurant: Enoteca Pinchiorri

By Hayo Magazine

Cafe: Le Volpi e L'Uva

By Hayo Magazine

Le volpi e l'uva. Welcome. In the heart of Florence, just a few steps beyond the Ponte Vecchio, on the way to Palazzo Pitti, you'll find a hidden gem.

Cafe: Gilli

By Hayo Magazine

They have the best cappuccino! Great breakfast spot.

Spot to unwind: Golden View Open Bar

By Hayo Magazine

Top Bar: Slowly

By Hayo Magazine

Slowly lounge bar Firenze. A fianco del Palazzo Davanzati, in pieno centro storico fiorentino, spunta da una porta a vetri, SLOWLY. Affascin

Top Bar: Hard Rock Cafe

By Hayo Magazine
What's your favorite activity to do here?
There's so much to do in this city. We definitely enjoyed walking around the city, since it's so small and most of the streets in downtown are pedestrian zones. We also enjoyed going on wine tours in and outside of the city, and we did one/two day trips to the Tuscan hills for hiking or Cinque Terre, which is only 1,5h from Florence.
What's your favorite spot to go on a romantic date?
There are a tons of romantic places in the city. Depending on what you're in mood for, you can enjoy romantic dinner at places like Osteria Osvaldo, restaurant Cibreo (where they offer a famous baked pigeon the Dutch Queen enjoyed on the visit to Florence), pizzeria Pizzaiuolo, Open Bar with amazing views of Ponte Vecchio, or if you want to impress your date, take her/him to one of the world's best 3 Michelin star restaurants called Enoteca Pinchiorri. After the dinner, you can go for walk to Piazza Michelangelo, see the famous Great Synagogue of Florence, il Duomo, or get a glass of wine at one of the beautiful piazzas. Photo: Shane Lin.

A must do when visiting Florence?
Definitely walk around the city, see Uffizi, Ponte Vecchio, shop, dine, go wine tasting or take a tour by foot or bike, everything depends on what you are in the mood for.
Thank you Frederick for sharing with us what makes Florence so special and creating this Cheat Sheet with us!
Related articles: