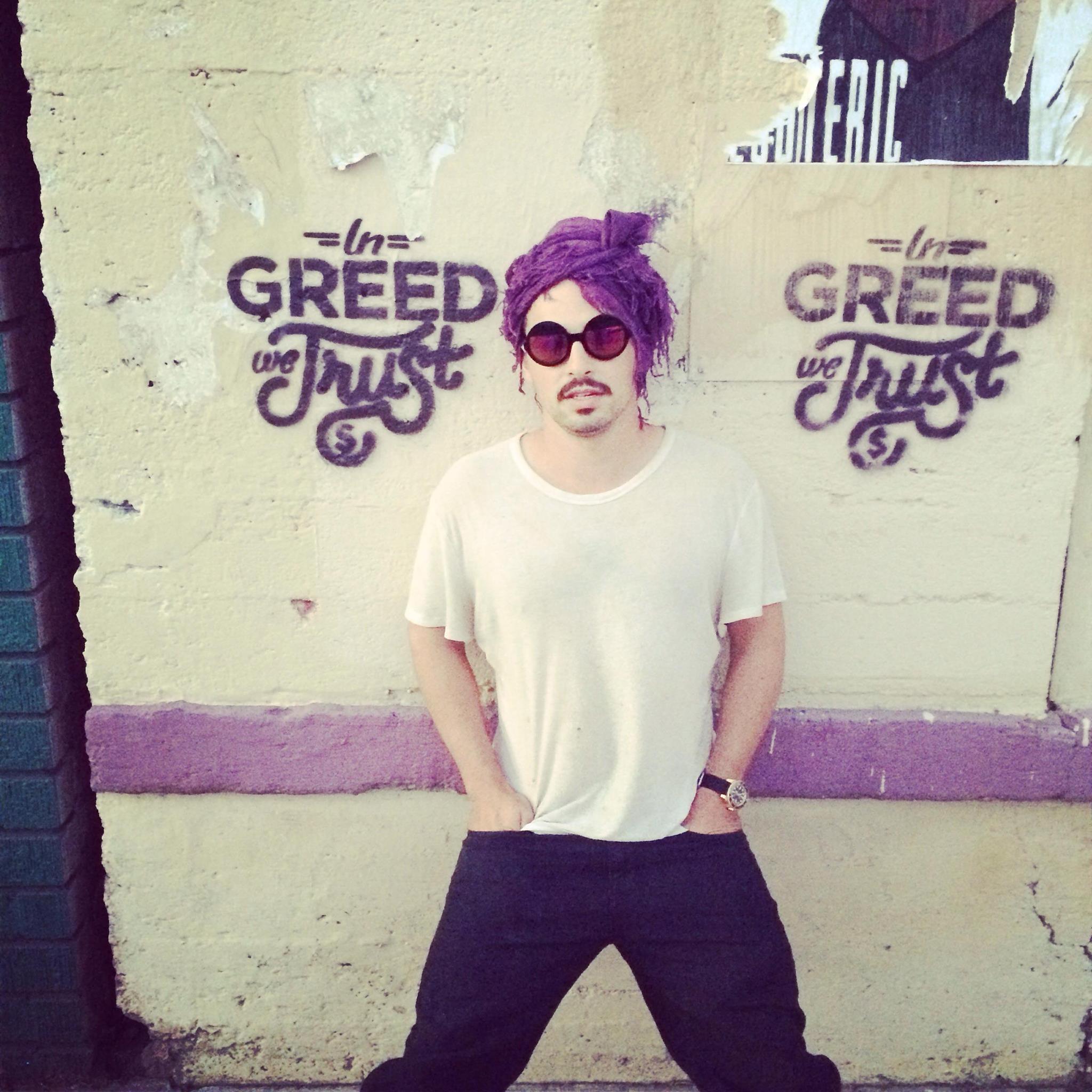 Downtown Los Angeles Bohemian Style with The Most Famous Artist
Posted on
6 November, 2014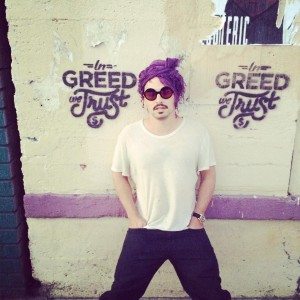 Matthew Monahan, better know as Matty Mo or, lately, The Most Famous Artist is a young entrepreneur, culture hacker, technologist, and artist based in California. He moved to Downtown LA six months ago to pursue his artistic career and here he has shared with us his favorite spots to enjoy this part of town the way he does.
Now following a bohemian lifestyle, his story began with a BA in Communication in 2008 by Stanford University. While at Stanford he started a viral video marketing agency called The CoMotion Group that then sold to Sharethrough, the leader in native advertising online.
In 2010-12, he worked as Director of Social Marketing at Epic Media Group and Mekanism in San Francisco, New York, London, and Chicago. In 2012, he founded AlphaBoost, a Facebook data and advertising technology. He has invested in and advised more than a dozen technology companies and he is currently focusing his time on the intersection of art, culture, and technology, working under the alias, The Most Famous Artist.
He now lives in a warehouse in the Arts District in DTLA, serves as an Artist in Residence at Science Inc. and writes about his life as an artist on Medium, BuzzFeed and EliteDaily.
If you'd like to experience the bohemian life of an artist in Downtown LA, check out Matty's picks in the map below. You can also save this list and use it on your next visit to the city! (Just click the SAVE icon besides the heart and enjoy!)
Downtown LA Cheat Sheet by The Most Famous Artist
By Hayo Magazine
Matty Mo's artistic name is The Most Famous Artist. His home is Downtown Los Angeles and these are his picks of best ways to enjoy it. 
Favorite Vegan Spot: The Springs

By Hayo Magazine

Top Restaurant: Wexler's Deli

By Hayo Magazine

Born of a desire to serve classic Jewish deli food made by people who care, Wexler's uses old … lived restaurant he … Wexler's Deli in the …

Top Restaurant: Chego

By Hayo Magazine

Top Restaurant: Bestia

By Hayo Magazine

Favorite Bar: EightyTwo

By Hayo Magazine

Arcade!

Favorite place to meet random people: Skid Row

By Hayo Magazine

Skid row or skid road is a shabby urban area with cheap taverns, dive bars, and dilapidated hotels.

Favorite place to disconnect: My loft

By Hayo Magazine

Favorite Gallery: Lab Arts LA

By Hayo Magazine

Art walk happens the second thursday of every month and that is my jam for fitting in a lot of unique galleries in one go. Otherwise, I love Lab Arts LA, but that is closer to WeHo. 

Favorite Coffe Shop: Blue Bottle

By Hayo Magazine

Formerly Handsome Roasters.

Favorite Brunch Spot: EggSlut

By Hayo Magazine

Eggslut is a chef driven, gourmet food concept founded in 2011, by Alvin Cailan. Eggslut is inspired by a true love for eggs. The menu is a balance of comfort and …

Not to miss place: Urban Radish Market

By Hayo Magazine

CURATORS, CREATORS AND MATCHMAKERS. Urban Radish is a market and eatery in Downtown Los Angeles's Art's District. We have a passion for great food and have made it …

Can't Stop Going to: Little Tokyo Market

By Hayo Magazine

Insane fresh fish selection. 
What is your artistic work about? 
My art is about the internet. Everyday people censor their lives. We share fragments of the beautiful story because social feeds will not accept the other 99% of life that isn't glamorous and perfect. Hidden beneath the surface is so much more, but in order to make our lives commercially acceptable we omit the banal, we hide the real, we reveal in the inauthentic and offensive beauty of the lens through which we present our lives to the mob.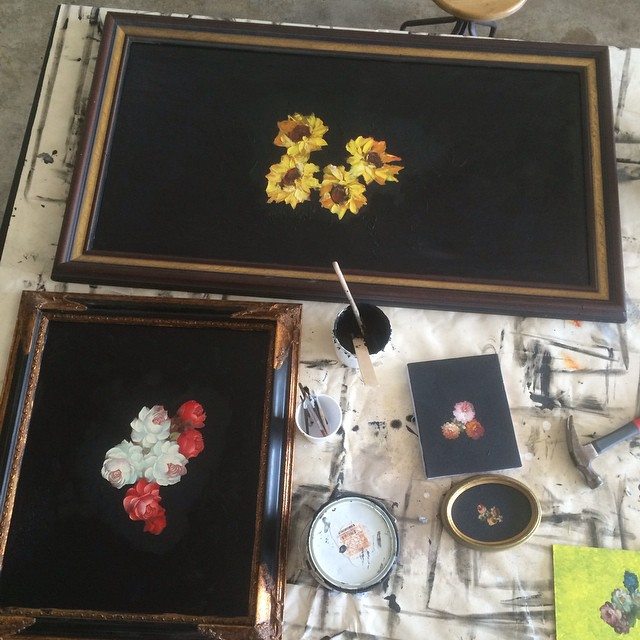 What is your favorite part of living in Downtown LA?
So much more space to spread my wings, create, and explore.
What is an ideal day in DTLA for you?
Wake up with the sun, grab a coffee around the corner, do a quick jog up the 6th street bridge, walk to Urban Radish to get some farm fresh ingredients, make lunch, read, write, paint, email, go out to dinner with friends, have a night cap, and watch some streaming content online.
Below, Matty with Mr. Brainwash art shopping in LA.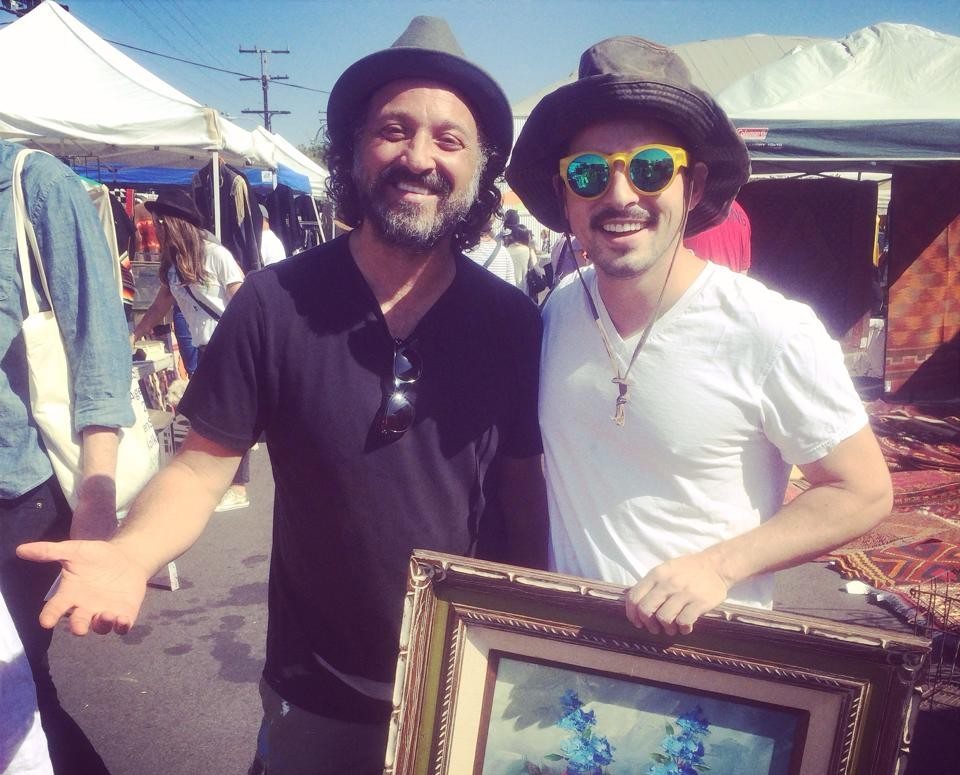 Thank you Matty for the interview and next time we are around Downtown LA we'll make sure to visit your studio!