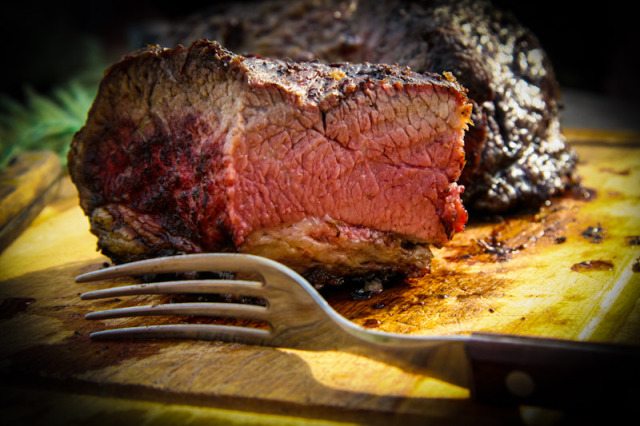 Buenos Aires Cheat Sheet: A Foodie's Guide by Allie Lazar
Posted on
29 October, 2014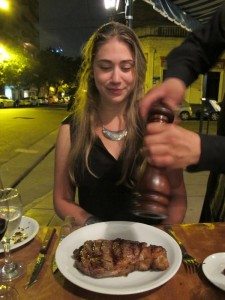 Professional eater Allie Lazar, creator of Pick Up The Fork and experienced food writer & editor, has shared her best Buenos Aires' food picks. Allie was born and raised in Chicago until she moved to Buenos Aires in 2006. She was expected to do a semester abroad, but when the program ended she decided not to go back to the cold and instead choose to stay, learn and travel more around Argentina.
She started Pick Up The Fork in 2010 to document her love-hate relationship with the food in Argentina. It started as a hobby but soon it became a popular reference for all of the expats, visitors and locals to learn about the latest food trends in the city as well as to get the best restaurant recommendations. Allie has since become an authority in the food scene in Buenos Aires and we are lucky to have her cheat sheet for all the travelers looking to experience the real (and the best) local cuisine.
What's your favorite part of living in BA?
It's super exciting. There's always something to do, it's chaotic, it's ridiculous, it's beautiful. Buenos Aires always keeps me on my toes. I also love how it's a great walking city.
Must try's of Buenos Aires?
For someone coming from abroad, you have to have the whole asado* experience: chorizos, provoleta, morcilla, all different meat cuts, wine, fernet. It's a must.
* Asado is an argentinian-style BBQ!
Where did you have the most amazing food experience in BA?
At a friend's house for a crazy 12 hour long meat feast, wine-fernet flowing asado.
Here are Allie's picks for the best of Buenos Aires. You can also save this list and use it on your next visit to the city! (Just click the SAVE icon besides the heart and enjoy!)
http://beta.quiet.ly/list/share/6b44f-buenos-aires-cheat-sheet-by-foodie-allie-lazar?width=9500&height=550&showDescriptions=true&showLogo=false&showAuthor=false&showWeblinks=true&showDirections=true&sharePage=true&showEmbedCode=false&colorBrand=78aaf5&type=map
Your Top 3 Restaurants of the city
My top 3 changes on a weekly basis, right now I'm into:
Gran Dabbang – it's relatively new and they do a cool twist on Indian and Southeast Asian flavors but really investigate and carefully choose each ingredient that goes into the dish. It's also super affordable so it's a place you could go once a week.
Las Pizarras – It was the first modern Argentine restaurant I went to (long before I started writing about food) and ever since it has been consistently good cooking up creative dishes based on whatever is fresh at market.
 Aramburu – Gonzalo Aramburu really does magic in the kitchen, the 10+ tasting menu is definitely a meal for someone who is food-obsessed and looking to splurge on something totally unique.
3 Parrillas that best represent Buenos Aires' meat love
 Don Julio – Awesome wine list, skirt steak, provoleta, sweetbreads, bife ancho, Don Julio will always hold a special place in my heart.
 La Brigada – It's the meat mecca in San Telmo.
 Parrilla Peña – Cheap, no frills, neighborhood spot that might not serve the best meat in the city, but it's great value and a really local experience.
Bonus: Freddy – Hole in the wall next to the San Telmo market that slings crazy good choripan sandwiches.
Your favorite place to go for Argentine cuisine
Feria de Mataderos on Sundays – it's a typical Sunday fair that is full of artisans selling local handcrafts and foods, but my favorite part is the street food section that serves food typical from the north of Argentina like empanadas, humita, and locro.
Favorite ice cream shop(s)
Rapa Nui, Jauja, Cadore
Favorite coffee shop
If I want a great cup of coffee, I'll go to Lattente, Full City or Coffee Town…. but if I want a cool old school Buenos Aires café vibe I'll head to a cafe notable like El Federal.
Spot for brunching – American style
Oui Oui Eggs Benedict, but only on a weekday.
Spot for brunching – Argentinian style
See parrilla recommendations above.
Favorite closed door restaurants
Closed door restaurant goes to Adentro Dinner Club for the intimate dinner party asado and a great intro of what Argentine beef is all about or I Latina for a break in the meat world, with Caribbean and Colombian flavors.
Favorite cocktail bars
Floreria Atlantico is like an underground cocktail cave, Verne Club serves killer drinks, 878 is a Villa Crespo classic. I also like La Esperanza de Los Ascurra for simple aperitivos and tapas.
A place that you just can't stop going to
La Crespo for my Jewish deli fix, La Cresta for a quick perfectly roasted chicken wrap, Pain et Vin for sourdough bread and a glass of wine and NOLA for fried chicken and beer happy hour.
Cover photo: Allie Lazar.