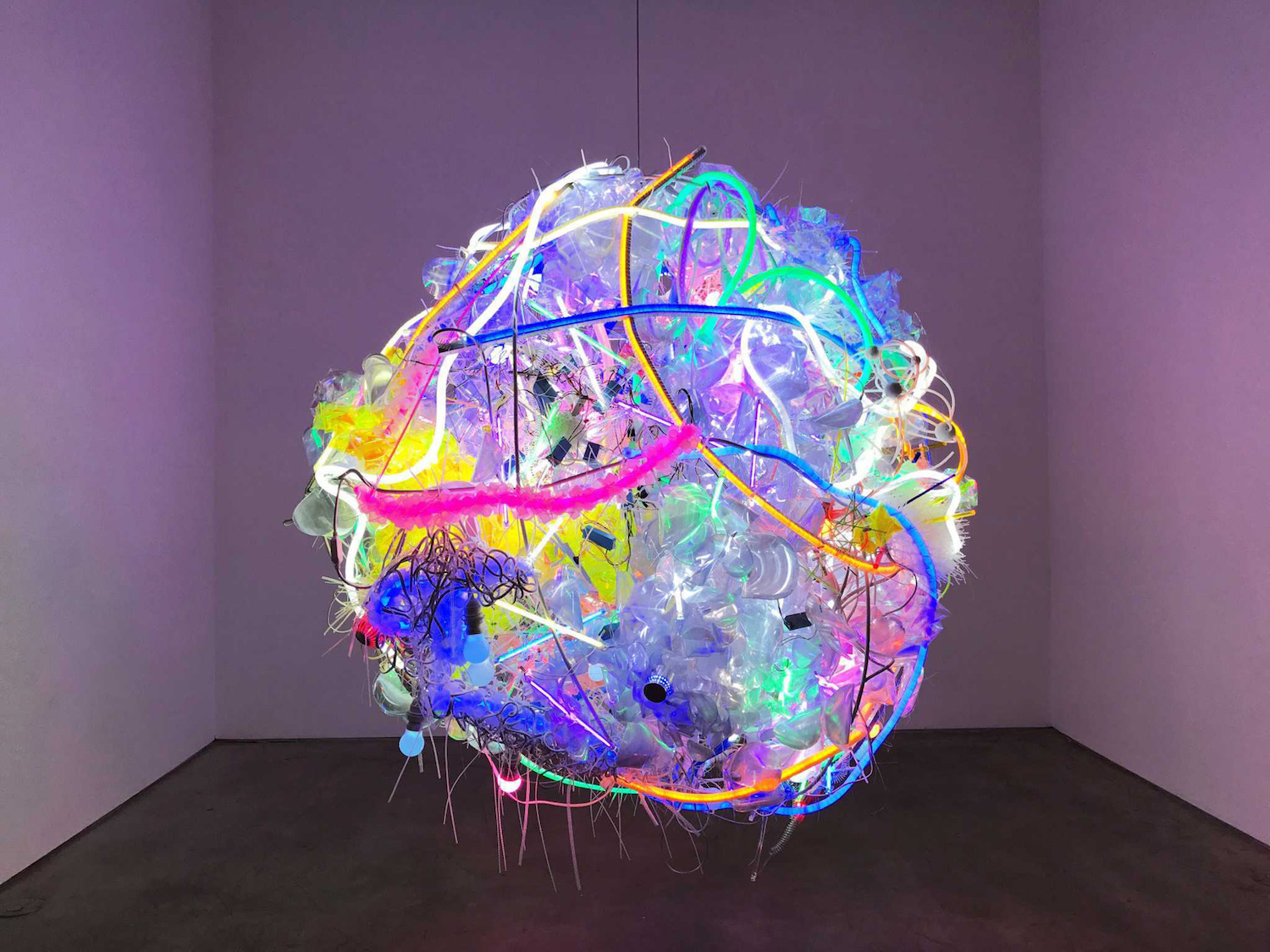 Explosive Light Installations By Romanian Artist Adela Andea
Posted on
15 January, 2018
Romanian-born artist Adela Andea creates beautiful displays and wall-based light installations using LED lights, magnifying lenses, and flex neon springing outwards in a blend of controlled and chaotic lines. The installations, while made of man-made materials, are said to be inspired by natural phenomena. Adela looks at bioluminescent sea life as part of her inspiration for her work.
These brightly coloured works of art are currently on display at the Anya Tish Gallery in Houston, and Cris Worley Fine Arts Gallery in Dallas, Texas. If you're in the area, we highly recommend you stop by and experience these installations firsthand.
Featured image: Adela Andea
Full Story on Colossal.