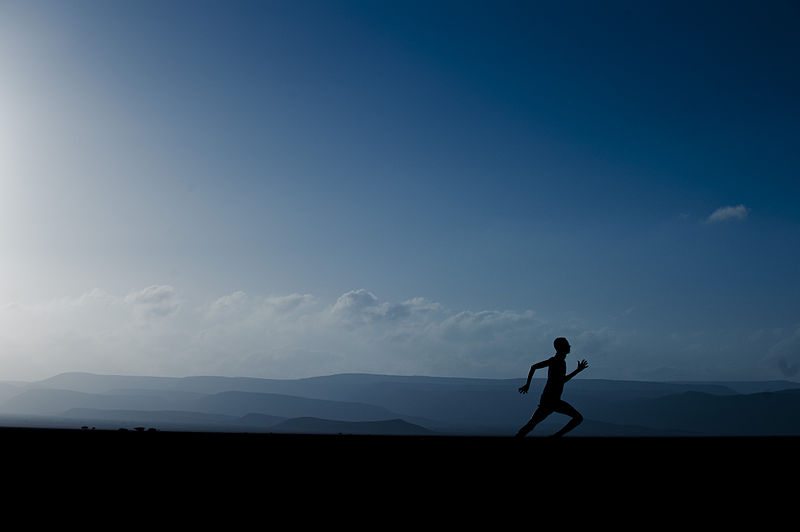 5 Habits To Keep You Healthy While Travelling
Posted on
5 January, 2015
The beginning of the New Year marks a fresh start, replacing bad habits with positive ones that serve your mind, body and soul for the upcoming year ahead. Health is on the forefront of everyone's minds as we transition out of the gluttonous holiday season and travelling is known to be the culprit of unhealthy lifestyle habits: eating on-the-go everyday, overindulging on new cuisine with no gym routine in site. Our Travel Tip Columnist —Paige Smith — is here to help you stick to your resolutions with her 5 habits to keep you healthy while travelling. Happy Healthy New Year. 
1. Eat food from local markets
Most cities have at least one or two local markets per week that sell everything from meat, produce and dairy to dessert, beverages and delicacies. These markets are often the best places to find fresh, local food for snacks, appetizers or meals. If you're staying somewhere with a kitchen, purchase ingredients at the market to cook a meal that caters to your unique palate and dietary preferences. If you don't have access to a kitchen, pick handfuls of different foods like cheese, fruit, nuts or olives for a makeshift picnic or a healthy alternative to the chip stands and bakeries that beckon you.
2. Exercise at least 20 minutes every day
Try to do something to get your blood pumping a little bit every day. Take advantage of the different exercise opportunities available wherever you are: hike a mountain, take a long walk around the lake, go surfing, sign up for a bike tour, swim in the ocean, learn salsa dancing, visit a fitness center or practice yoga. Even small changes in your routine—like walking instead of taking the bus, choosing the stairs instead of the escalator or doing a set of crunches in your hotel room—can make you feel renewed and energized.
3. Drink water when you wake up
Drinking a glass or two of water when you wake up in the morning helps you to stay better hydrated throughout the day. When you begin your day—before showering, making coffee or brushing your teeth—with drinking water, you feel more alert and invigorated. Plus, kicking your morning off with a glass of water will help you to remember to drink it throughout the day. Carry a water bottle with you and refill it periodically as you sightsee. If that's not possible, down a glass of water each time you sit down to eat and then again before you head to bed.
4. Prioritize your sleep
Though you may want to stay up until six in the morning like the Spanish do, it's important to listen to your body and know your limitations when traveling. A restful night's sleep is vital for your mental and physical health. Giving your body time to relax and adjust to the pace of travel will help you maintain a high-energy level and a positive outlook. You don't have to crash out early every night or set a strict bedtime for yourself, but make sure you rest when you need to, even if that means missing last call at the pub or sleeping in the morning and arriving to the museum a couple hours after it opens.
5. Remember to pause and breathe
During travel, it's easy to become consumed by the desire to see and do everything on your list or in your guidebook. You hustle to see every monument, visit every garden and dine at every well-reviewed restaurant in the city, never pausing to breathe. Being in an unfamiliar environment forces you to stay hyper-alert and constantly aware of your surroundings, which can leave you feeling mentally or emotionally taxed. Take time out of each day to stop what you're doing, close your eyes and take deep breaths. Give yourself permission to be still and absorb the day's events without the obligation to be somewhere or do something. Even just 5 minutes of stillness and quiet can leave you feeling peaceful, calm and excited to continue with your adventure.
What are your habits that keep you healthy while travelling? Share with us in the comment box below!