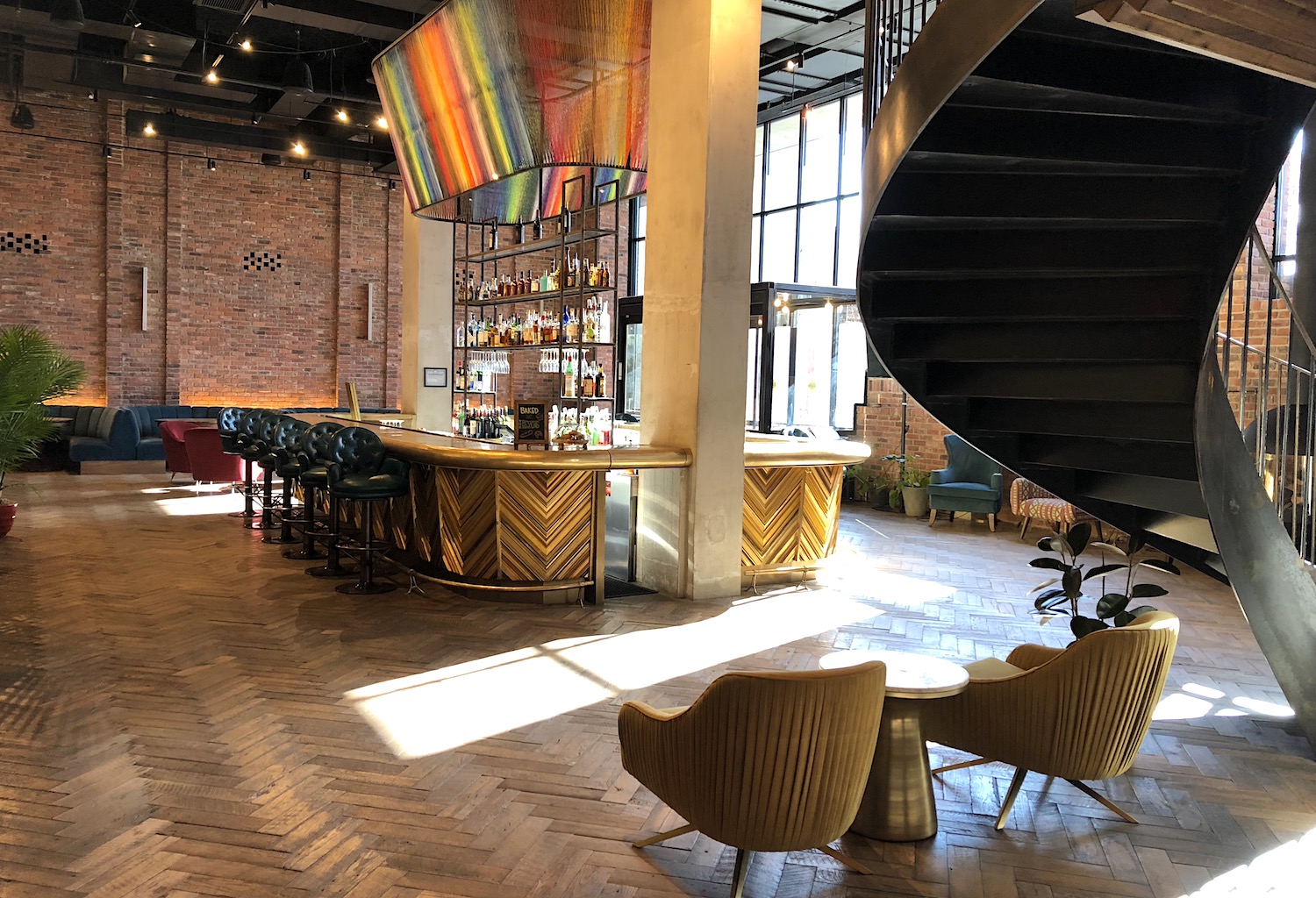 Brooklyn: The Williamsburg Hotel
Having recently opened its doors, The Williamsburg Hotel is quickly becoming a reference of this iconic neighborhood of New York. It's eight stories and 150 rooms encased in brick, glass, and Corten steel and it was designed by London-based design firm Michaelis Boyd Studio, the same studio house that made Babington House UK, Soho House Berlin.
We loved the attention to detail, from the key cards to the in-room information sheets, everything was well thought through in design and style. The choosing of gold, black and copper for the finish with highlights of bright blues and pinks, and the floor to ceiling windows that allowed for great views of Manhattan were some of our favorite features. We also love the prevalence or artistic and creative highlights all over the hotel, from murals to the use of light, this hotel is a visual delight.
Its location is perfect for exploring this bustling neighborhood in full. Nearby you can find art galleries, pop-up shops, the best restaurants for avo toast, fancy cocktail bars, overpriced coffee shops, and minimalistic fitness studios. But in all seriousness, everything is pretty much walking distance.
The great things:
On every corner you can find a cute design detail you had missed before. This place is full of surprises.
Centrally located in Williamsburg. And you can get a perfect view of Manhattan too!
Super friendly and helpful staff
We didn't get a chance to try the pool because it's set to open this summer, but from the preview images it looks like THE place to be.
The complimentary breakfast was surprisingly very good!
The not so great things:
It doesn't have parking nor it offers valet parking for guests. There's a Public Parking spot a few blocks down or street parking if you manage to find a spot.
With the imminent closure of the L subway line, we don't know how access to the hotel will be affected.
Maybe Saturday nights you want to go to sleep early (why!?!) but there's a bar downstairs at the hotel that could be loud. I couldn't hear it but it's a possibility for lower floors.
Photos courtesy of The Williamsburg Hotel and Joanna Riquett.