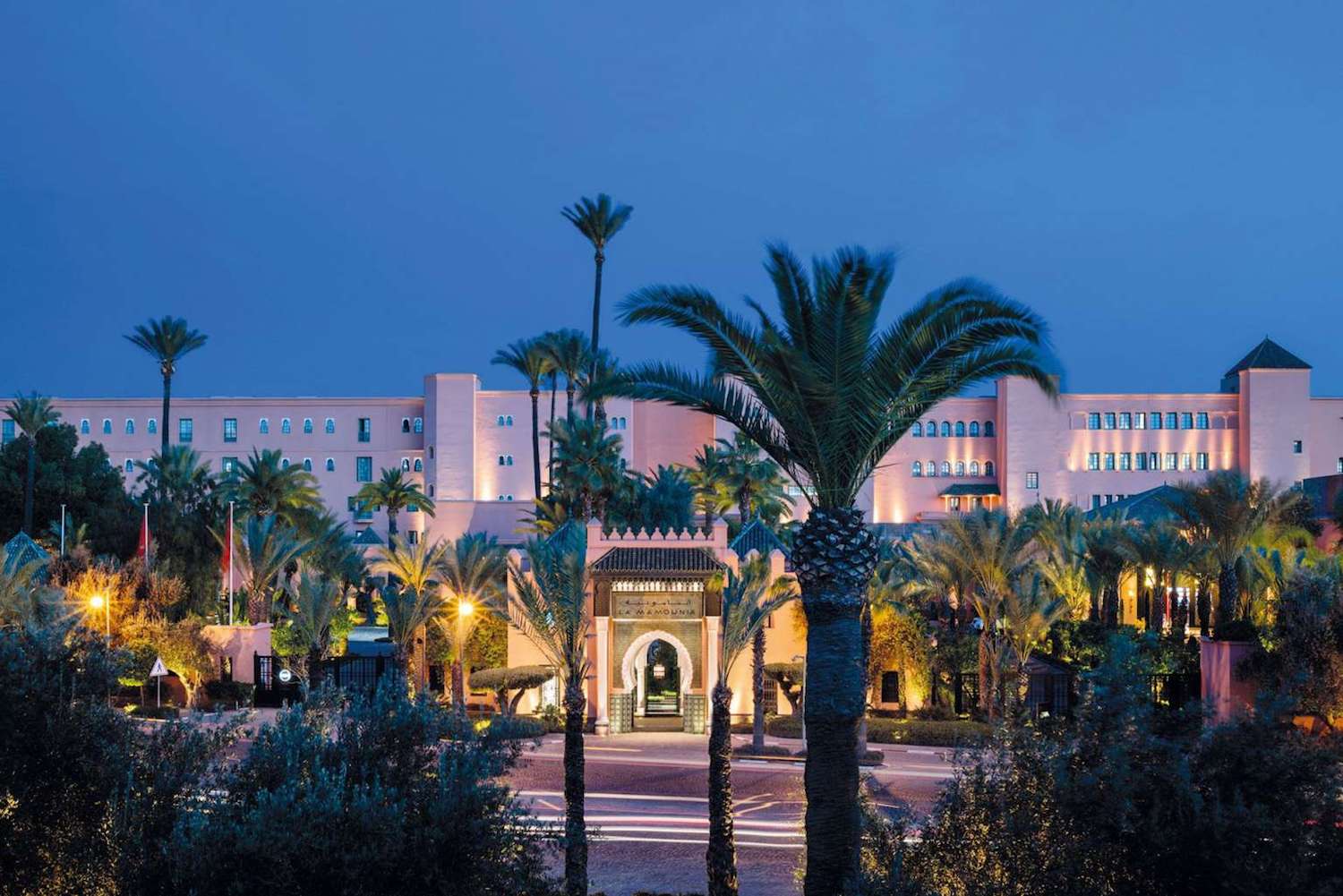 A Look Inside Marrakech's Most Impressive Luxury Hotels
Posted on
13 October, 2017
When you think of Marrakech, Morocco, you usually think of a backpacker's paradise, full of beautifully chaotic lanes full of brightly coloured merchandise, but there is so much more to this amazing city, particularly the impressive luxury hotels you can find if you take a little extra time to explore. We put a list of our favourites together to let you know where to plan your next trip.
La Sultana Hotel
If you didn't know where to find La Sultana it would be entirely possible to walk by and consider it one of the other pieces of architecture you see when walking through the heart of the medina, but it is more than worth the stay once you find it. La Sultana is the smallest luxury hotel you can find right in the centre of the bustling marketplace, allowing you to experience the best of Morocco's culture first hand. While you're visiting, you can learn to make your own 'tajine', a traditional Moroccan meat and vegetable stew, or treat yourself to a royal 'hammam' massage and scrub. You can even enjoy a custom 'Yves Saint Laurent' cocktail to celebrate the opening of the museum that just opened in honour of the famous designer's work in the Majorelle Gardens in the Ville Nouvelle. This gorgeous hotel is a must on any luxury traveller's list.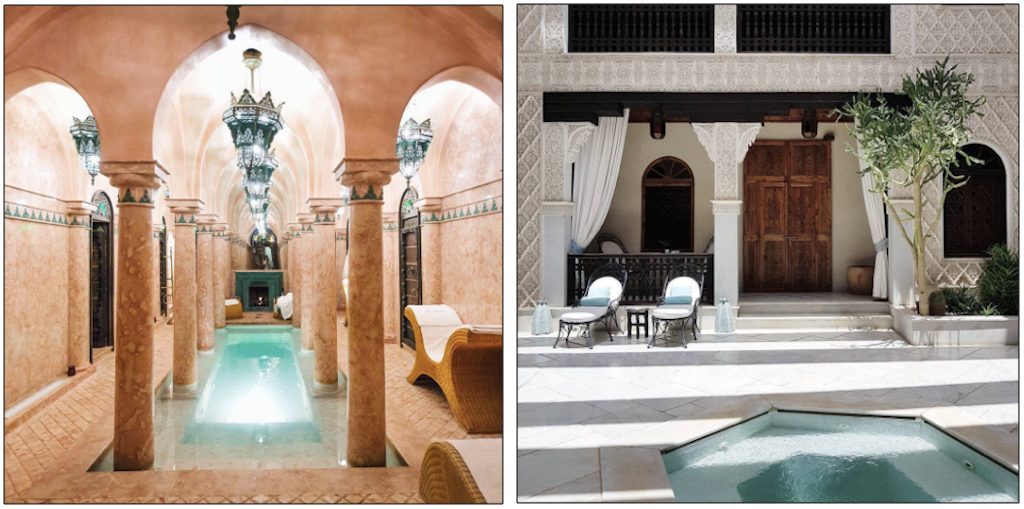 Palais Namaskar
Located in the Palmeraie area, Palais Namaskar is a paradise in its own category entirely. The hotel is designed to be a wellness and relaxation retreat, complete with everything you require for a total escape of the senses. The name 'Namaskar' itself means 'I welcome you with all my heart' so immediately that will tell you that a few nights stay here is going to be well worth it for both body and soul. Enjoy luxury spas, lush gardens that span over 12 acres, and more in this beautiful oasis-like setting. It's no wonder they were awarded 'Best Luxury Hotel' in Africa in 2015, among others. Definitely worth a visit.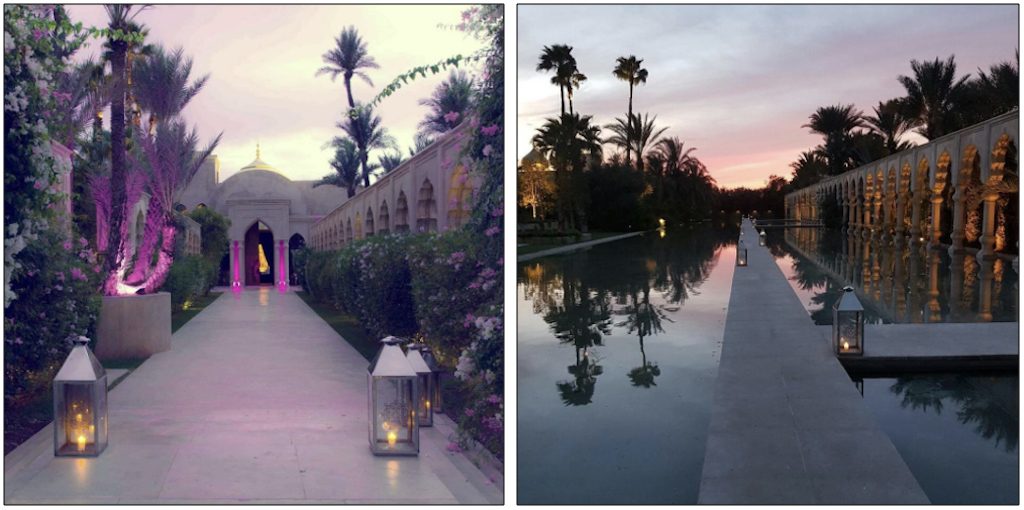 Selman Marrakech
The Selman Marrakech is a palace-like hotel with a sprawling courtyard–complete with swimming pool–fit for a king. Here, you can book hotel packages ranging from the Chillin' Pass, which gets you access to their 80-foot swimming pool and lounge area to their Romance Pass, full of privacy and personalized service for you and your loved one; a perfect honeymoon destination. One unique thing about staying at the Selman, in particular, is their devotion to personal wellness, offering more advanced spa services like a series of detox treatments to ensure that you're not only at your most relaxed, but your overall health is taken into account as well.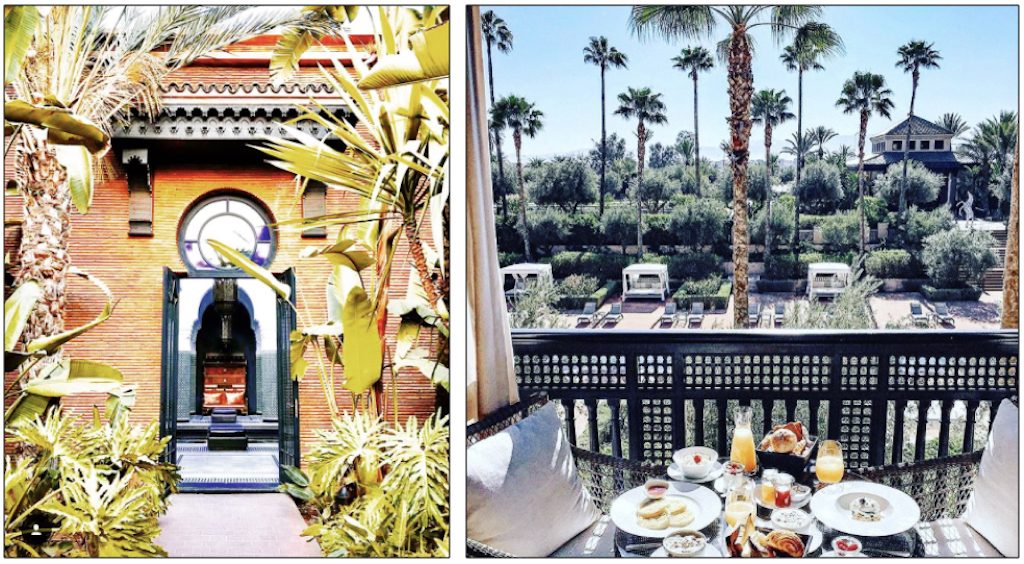 Royal Mansour Spa
The Royal Mansour Spa is also located in the heart of the Marrakech medina and is opulence at it finest. Complete with its own personal 3-star Michelin chef, executive pastry chef, and even an in-house coiffeur (barber/hairstylist), this is a spa experience like no other. The setting boasts traditional Moroccan architecture and combines their ancestral aesthetic with an impressive underground tunnel network, which connects to the property's 53 riads, allowing staff to venture about and maintain the highest form of relaxation and privacy for its guests. Staying here will give you an experience like no other.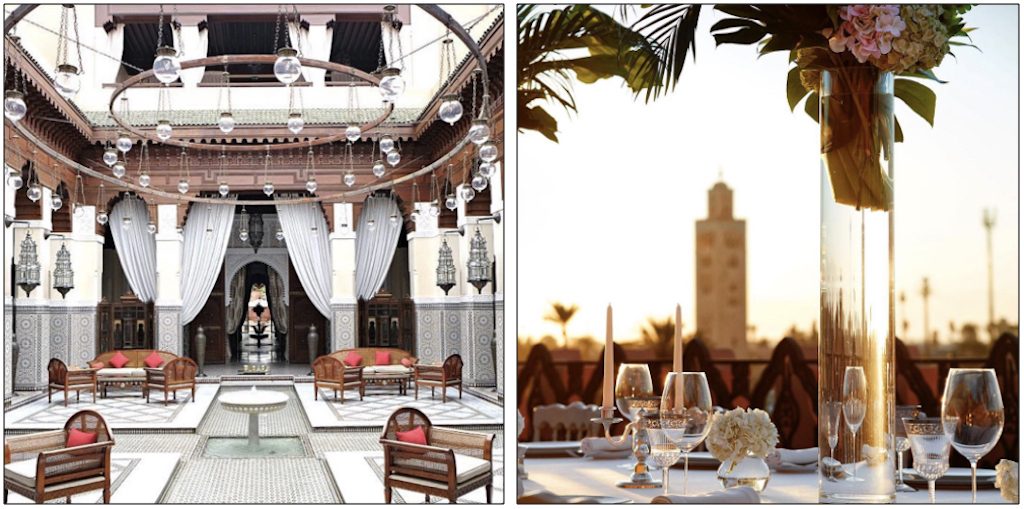 La Mamounia
Located on the edge of the Ville Nouvelle Area of the city, La Mamounia is a palace hotel with a long cultural history and heritage. It's one of the top choices of accommodation for famous athletes, actors and business people, and it's easy to see why. While staying here. guests can enjoy all the finer things life has to offer, from personalized spa packages to garden strolls and afternoon mint tea to catered dinners on private terraces if they so choose. It is also a gorgeous visual escape with Majorelle blue traditional Zellige mosaic tilework throughout the entire hotel,  velvet lounge chairs and fabrics, and the soothing scent of jasmine filling your nose as you walk through the corridors. The next time you're in Marrakech, make sure you choose this or any other place on your list are your first choices for the experience of a lifetime.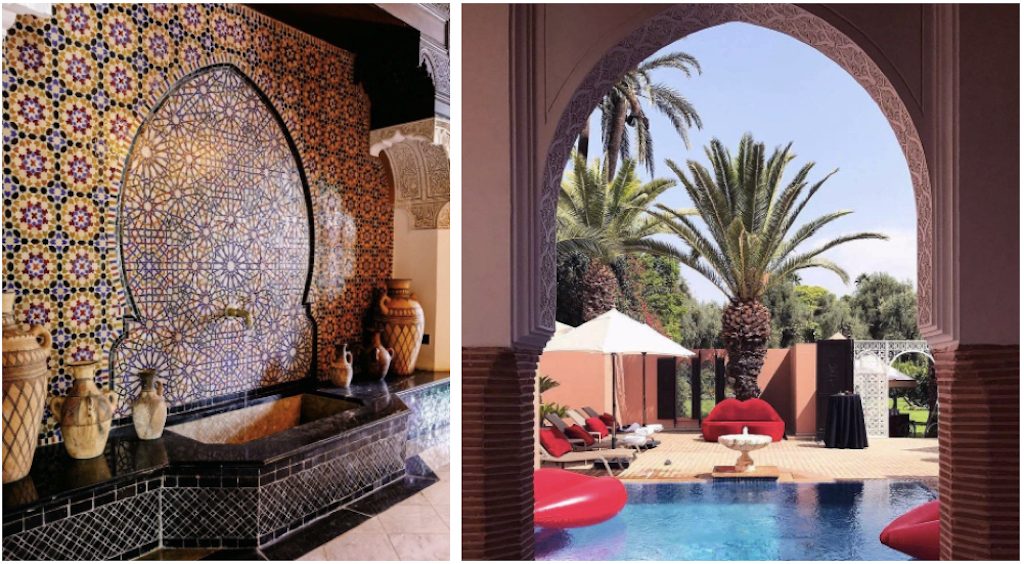 Featured image: La Mamounia
All Photo's Courtesy of their respective owners.