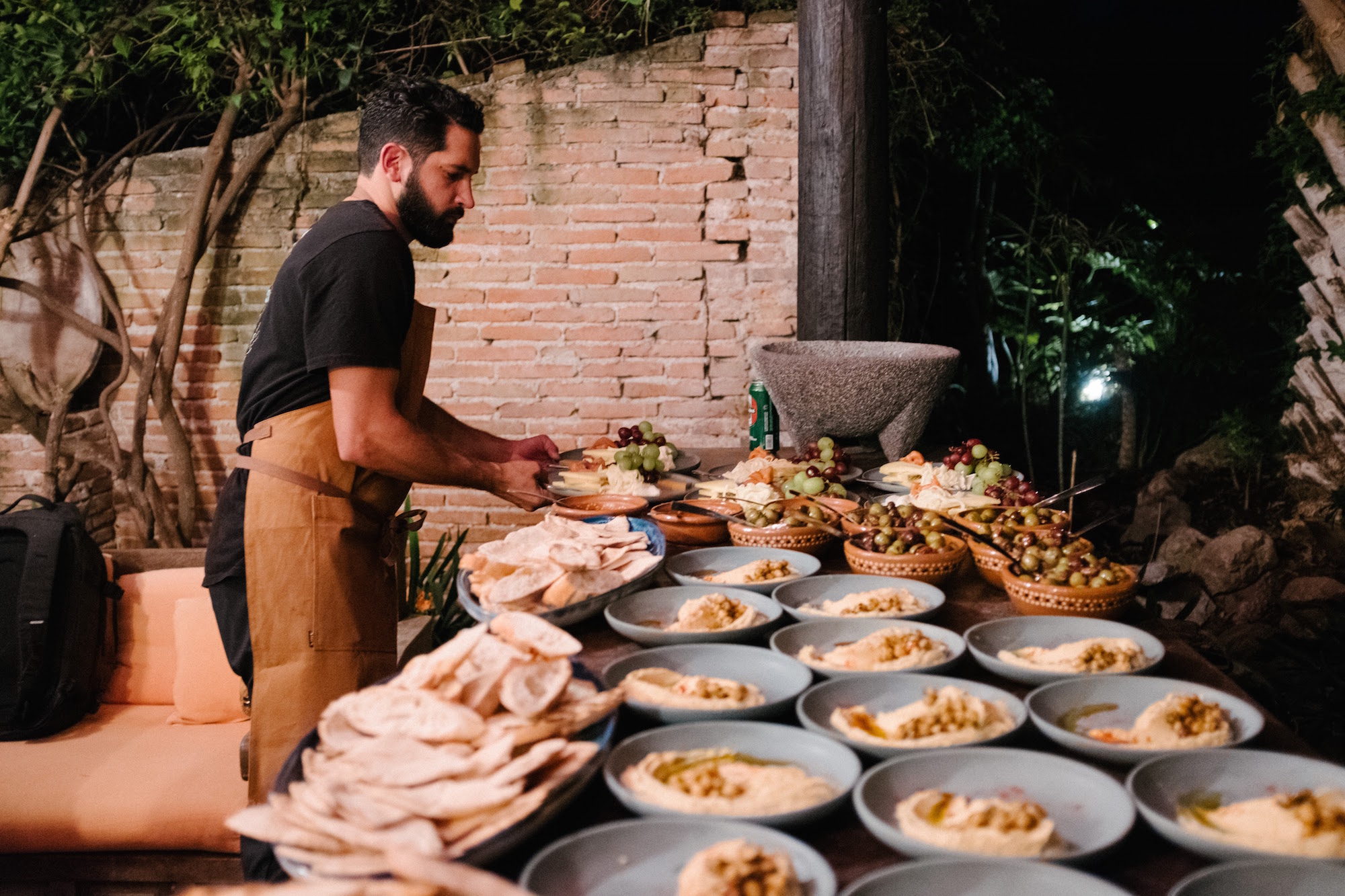 Bringing the Latino Flavor to Art Basel with Cosa Nuestra Shabbat
Posted on
5 December, 2017
Join us for our latest installment of Cosa Nuestra, as we bring the essence of Puerto Rico and Latinoamerica to Miami during Art Basel. Featuring award-winning chefs from Puerto Rico, this will be an evening to discover and enjoy different elements of the Latino culture while fundraising for Puerto Rico after hurricane Maria's devastating effects.

The situation in Puerto Rico hasn't changed because the media is no longer covering the situation on the island. 60% of the island has no electricity and 30% has no water. With logistic networks still underperforming, hundreds of families have been left without the means to procure a warm meal.
During the Friday of Art Basel Miami Beach, we want our guests to have the opportunity to slow down, unplug from the busy art fair and connect with others while enjoying a great meal, great music and have the chance to bid on art created by Puerto Rican artists. All contributions will support Cosa Nuestra "De la Mesa a la Calle" a 501(c)(3) organization. This initiative is led by Manolo López a Puerto Rican Chef, entrepreneur and social activist which will kickstart a plan to support local restaurants not only to keep operating but also to feed the hundreds of people that need it.
Our objective for the night is to fundraise US$10,000. The Mark E. Curry foundation has committed to match the first $200,000 raised from this initiative, which will double the impact of the contributions we bring forward that night. Please consider a contribution to this cause!
Update: the event is SOLD OUT but you can still make a contribution HERE.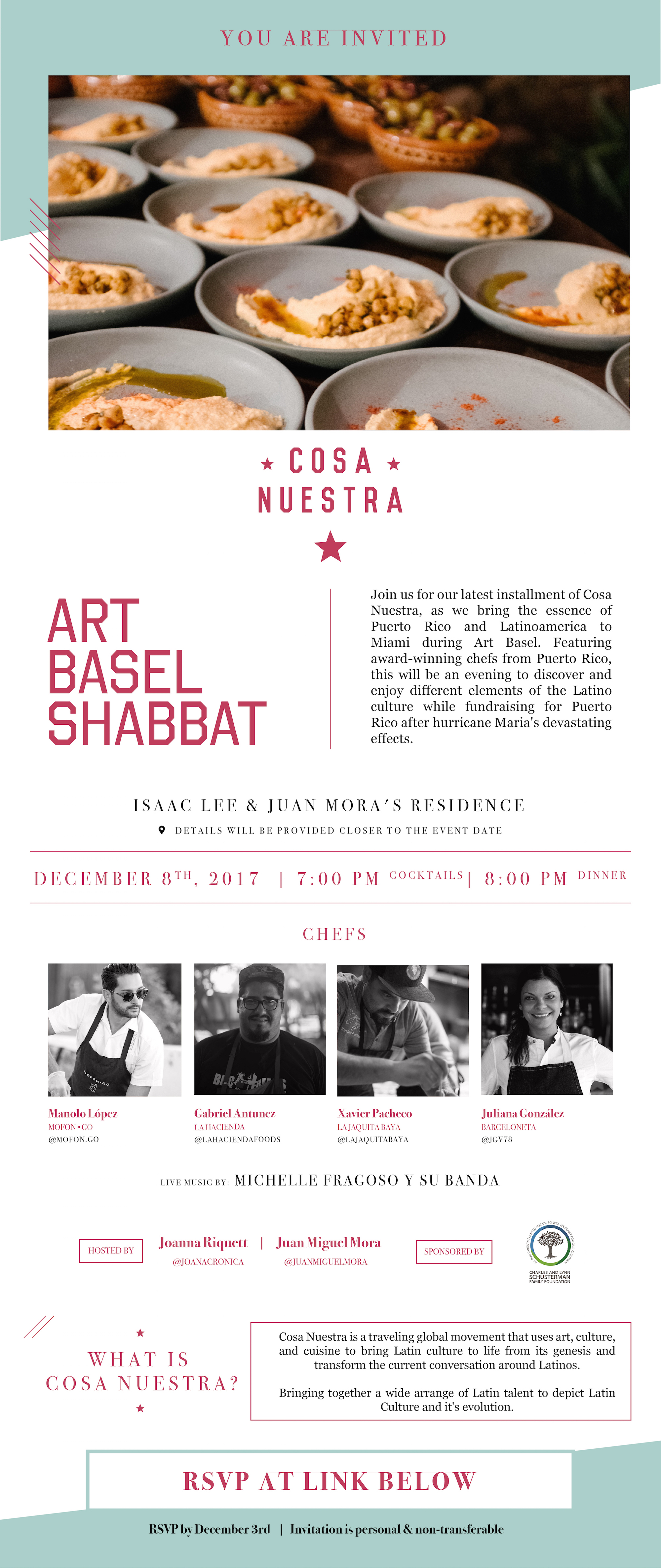 Chefs
Manolo López – Mofon•Go – @Mofon.go
Xavier Pacheco – La Jaquita Baya – @Lajaquitabaya
Gabriel Antunez – La Hacienda – @LaHaciendaFoods
Juliana González – Barceloneta – @jgv78
What is Cosa Nuestra?
Cosa Nuestra is a traveling global movement that uses art, culture and cuisine to bring Latin culture to life from its genesis and transform the current conversation around Latinos.
Featured photo: Carmelo Varela.