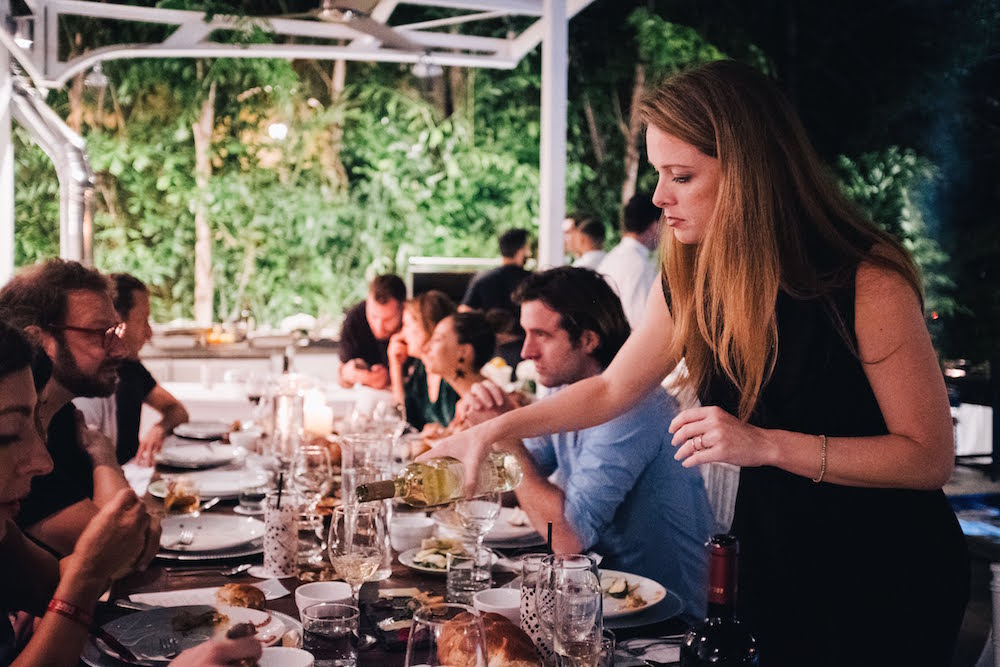 Art Basel Shabbat with Cosa Nuestra Collective Raised $23,000 for Puerto Rico
Posted on
20 December, 2017
On Friday, December 8th we hosted an Art Basel Shabbat in Miami with part of the Cosa Nuestra Collective. We had four chefs from Puerto Rico, Manolo López, Gabriel Antunez, Xavier Pacheco & Juliana González, creating a fantastic Israeli/Puerto Rican menu for 60 guests and we were delighted by the live music of Cuban band Michelle Fragoso y su banda. This event was put together with the objective of fundraising for Puerto Rico and help after hurricane Maria devastated the island.
An initiative started by Chef Manolo Lopez, with support from the Mark E. Curry Family Foundation, Cosa Nuestra's Relief Fund aims to accomplish two things: feed warm meals to those who are still in need and get small restaurants back on their feet. To accomplish this, Cosa Nuestra will use 100% of funds raised to pay local restaurants and local chefs to produce meals that will be delivered to those in need.
During this evening we were able to raise $11,500 which matched by the Mark E. Curry Foundation becomes $23,000 and translates into 5600 warm meals for the people that need it the most. We had a silent auction with custom aprons designed by Puerto Rican artist Adrielo, a dollar bill by artist Danielle de Jesus and bottles of champagne by Perrier Jouet.
We are proud to have been part of this initiative and have contributed a small portion to such a great cause. Overall it was a fantastic evening filled with great food, music, love, and support but also with an underlying belief that united we can help repair the world.
Consider a donation to Cosa Nuestra's Relief Fund, the work is not done yet!
**This evening was possible thanks to The Charles & Lynn Schusterman Foundation, Beam Suntory, Italpoint Distribution, and Perrier Jouet and the support of every attendee and volunteer.**
All photos by Carmelo Varela.