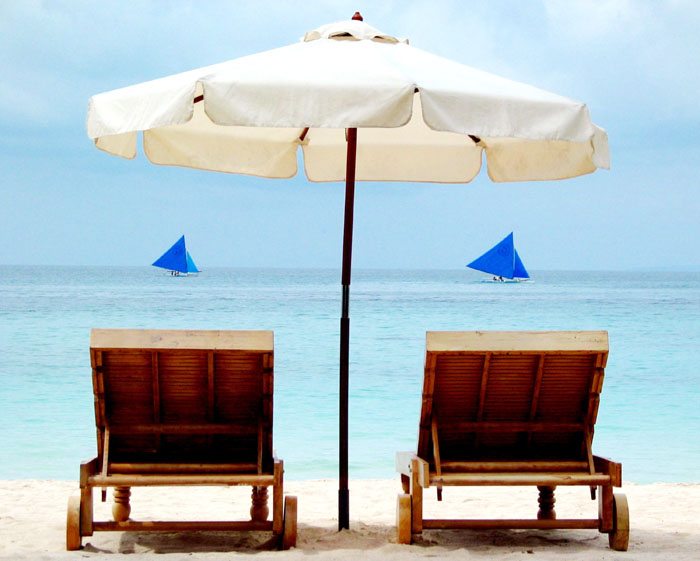 In the Search for the Best Beaches in the Philippines
Posted on
30 October, 2014
When looking at destinations for a beach vacation, it's hard to decide between going somewhere untouched, but far or somewhere more commercial, but close. It's the catch-22 of beach vacations. While I have many more sandy beaches to explore, my experience so far is that you can find the best beaches in the Philippines with many daily flights from major Asian cities.
Having already visiting El Nido, Philippines, I thought I'd give Boracay a chance. People always raved about the beautiful white sand beaches, but would also note that it was a party place. Getting to Boracay is easy enough. Fly into Manila and then take one of the many flights to Caticlan airport on Cebu Pacific.
Most hotels will arrange transportation from the airport to the hotel since you need to take a combination of cars and ferry or speedboat. Boracay has the most beautiful beaches I've seen thus far in my travels. The fact that it stretches for so long and there are quite a few beaches to explore, makes it very appealing. There's something for everyone. White beach is the most visited beach and the longest one. For those who want to hop around beach clubs and beach drinking, station 2 is where you want to be. If you want to stay away from the busy nightlife, stay at the far end of station 1 (Discovery Shores) or chose one of the secluded resorts (Shangri-la). If you're staying in the main areas (stations 1, 2 and 3), walking will take you where you want to go. But most people find it hard to leave the beach closest to their hotels. And I was not immune to that.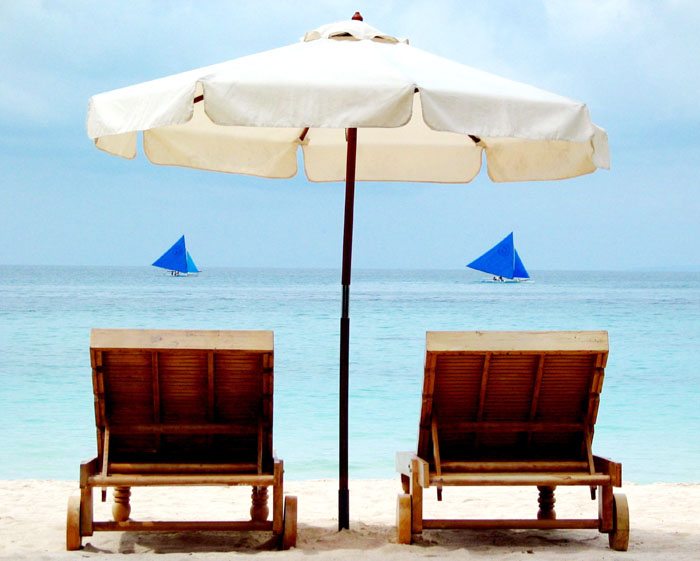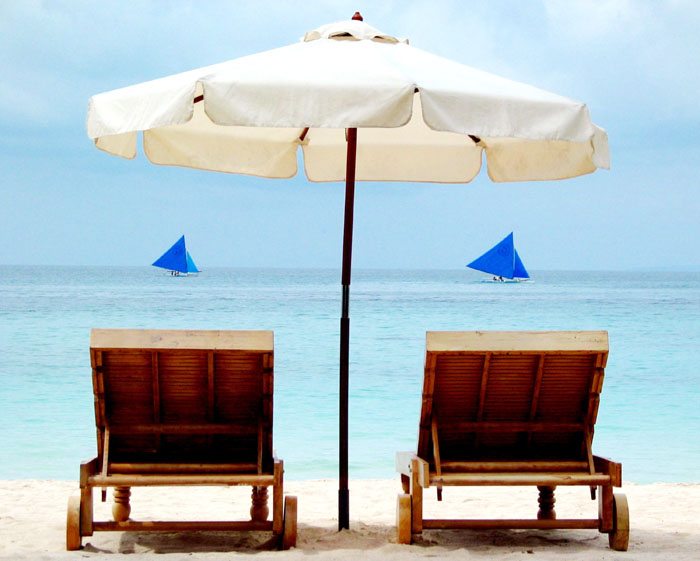 Photo: Roger Alcantara.
I'd personally recommend staying at these hotels, which have been recommended by friends and/or visited by yours truly.
– Spider House Resort (North of Station 1). Bamboo treehouses on the water.
– Boracay Beach Club (Station 1). Great package deals and they have a nice restaurant on the beach.
– Boracay Uptown Hotel (Station 2). In the middle of Station 2, but they do a good job at keeping the party noise out. There is also a great infinity pool.
– Discovery Shores (Station 1). Luxury hotel at station 1. On the best beach, but away from the crazy nightlife.
– Shangri-la (Barangay Yapak). For those who want to be secluded and never leave the resort. You won't want to after you step onto the resort anyways.
With 7 kilometers of beach and a long sea shelf, it's enough to just sit on the beach and hang out in the crystal clear shallow waters. The best parts of the day are the mornings and sunset, of course. In the morning the sun hits the water just right, creating a multitude of wonderful blues and greens. At sunset, there are vibrant oranges, pinks and yellows.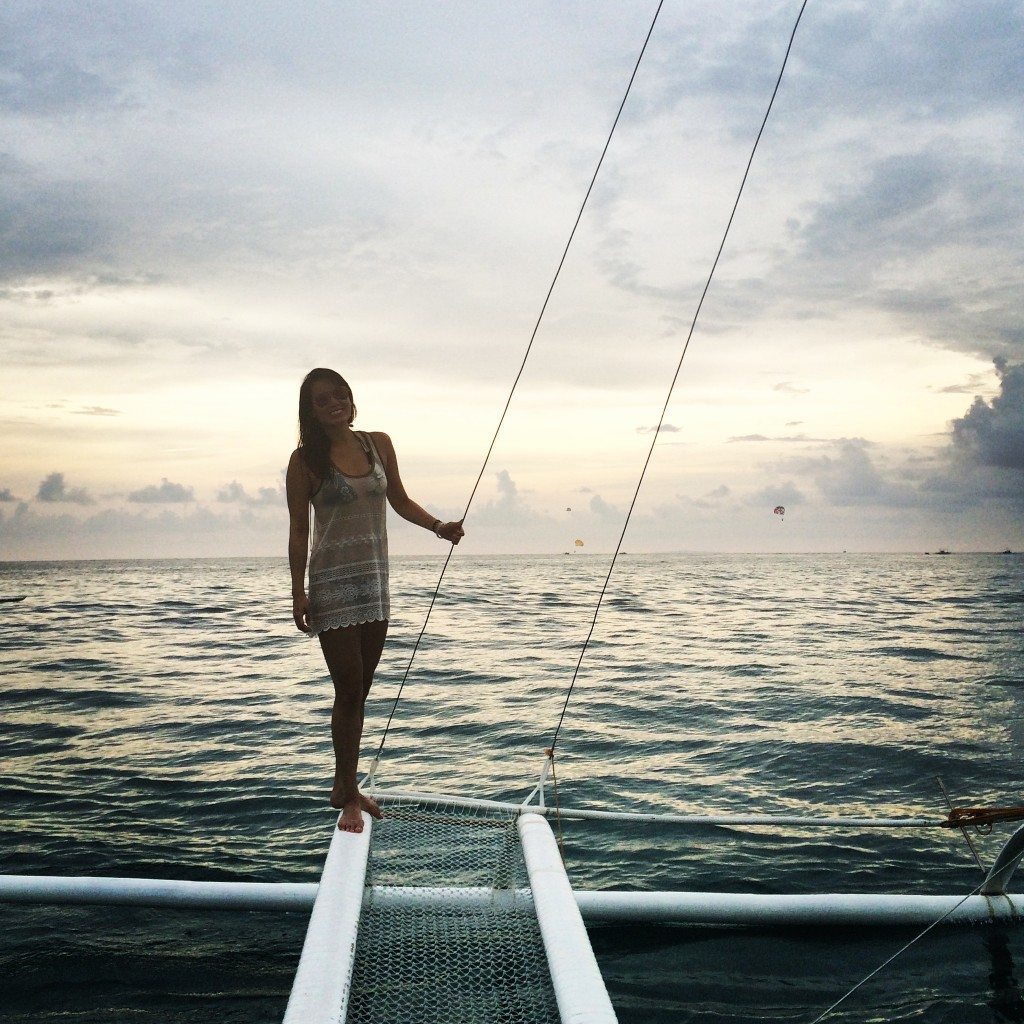 My biggest recommendation is renting a catamaran for the day (or a few days) and visiting some of the other beaches such as Puka Beach. Laying on a net on the open sea is incredible – especially if you're watching the sun set. While Puka Beach's sand isn't as fine as Station 1 and 2, the lack of people will draw you in. Arrange for the crew to take you to the snorkel spots (go earlier in the day for clearer waters) or just sail around and enjoy an afternoon on the water. Diving and cliff diving are also very popular activities. There are many shops and people around on White Beach to get quotes from. I would recommend leaving around 9 or 10 am for the catamaran and staying out long enough to catch the sunset. For 6 hours, it was 4,000 pesos or about 90 USD with two crew steering the boat. Crazy, I know.
As for when to visit, high season is November to April. Low season isn't too bad towards the end as you'll just catch some thunderstorms, but still see plenty of sunshine if you stay for 5 days or so. I stayed in early October for 6 days and saw sun and the thunderstorms brought in great clouds for photos. Do note that during low season, they put scaffolding along the beach to protect the restaurants and bars. It is also a time when they renovate for the upcoming busy season.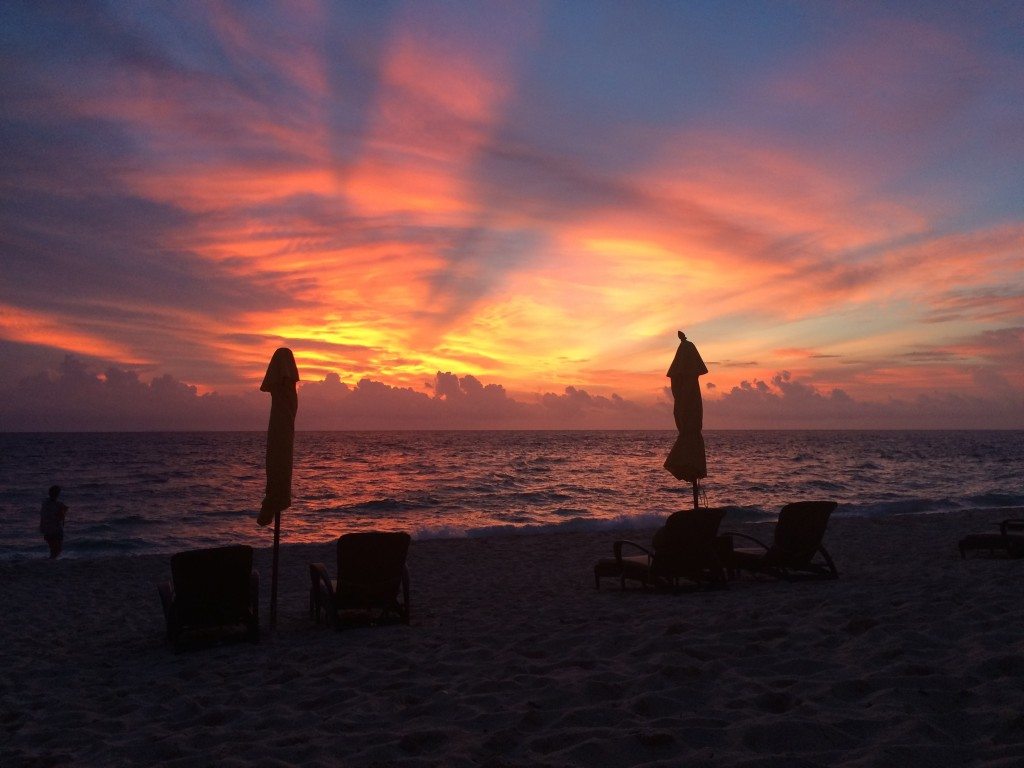 So the Quick Tips:
Bring cash with you as there aren't many ATMs on the island. Many restaurants do take credit cards, but better to be safe. (Save a few hundred pesos for airport fees.)
Do head to the airport early like when the hotels tell you to because it's small and check-in gets crowded.
Give yourself 2/3 hours at Manila airport for transfers. (Food in the departures areas is better than gate area.)
Station 1 is the most pristine on White Beach. It's also the widest!
Stay away from Station 2 if you don't want to rage. (The music is very loud at night.)
D'Mall in Station 2 is where most restaurants are concentrated. There is a wide selection of international cuisines.
Get the catch-of-the-day grilled fish – it's delicious!
If you're still not convinced, just look at the photos!