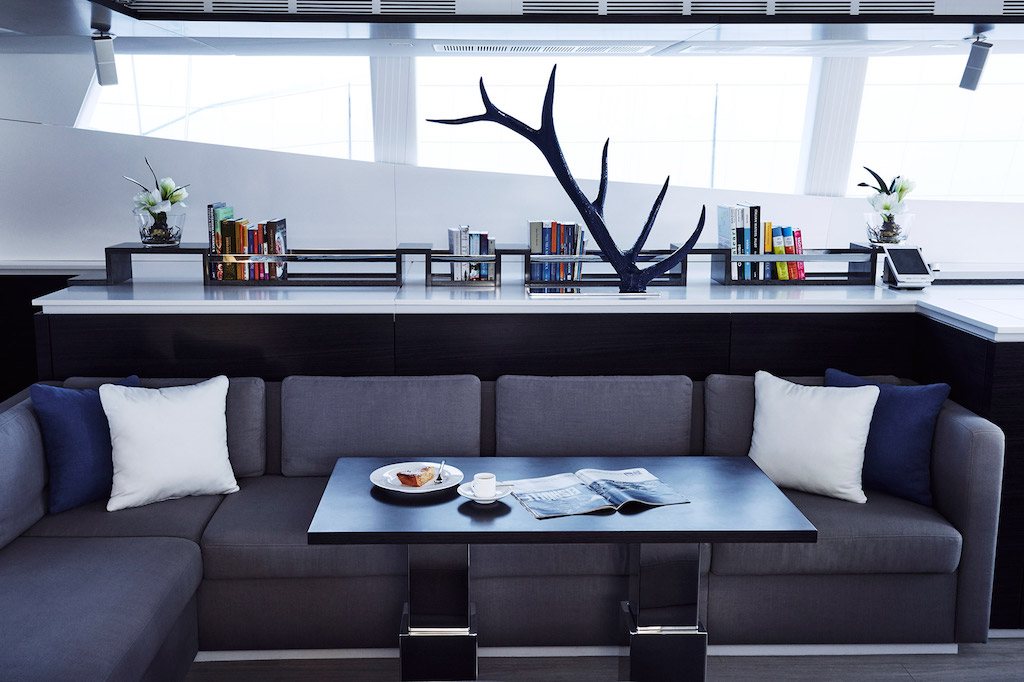 6 Dreamy Places You'll Want To Escape Work To Enjoy
Posted on
9 October, 2017
As the weather is changing, the air is getting cooler, the leaves are beginning to turn, and everyone is walking around in their customary blanket scarves sipping on pumpkin spice lattes, which is great, except you can't shake the feeling that you already want to summer to be back again. We totally get it! That's why we put together this list of oh-so-dreamy places you can visit to escape the cold-weather, work-week blues.
Explora Hotel || Atacama
If you're up for a little adventure on your next escape, The Explora Hotel chains are the perfect spot for you. Designed to provide guests with a comfortable base area from which to explore the areas they're in, the one in particular that we have our eye on is the Atacama location. Staying here, you can plot a course to go and explore the desert terrain on horseback, try your hand at downhill mountain biking, or choose from 40 other different exploration trips they offer. This place is the ideal spot for your inner adventure-junkie.

Caballadas || Patagonia
If you're a lover of horses and the great outdoors, you definitely need to stay at Caballadas in Northern Patagonia. Located in a secretive estancia, Caballadas offers unique experiences for guests that appreciate authenticity and enjoy active travel. On the horseriding expeditions, you journey right into the heart of the Andes mountains, enjoying the scenery and treating yourself to one of the best dinner-with-view destinations to boot. If horses don't interest you, you can always learn all about fly-fishing and spend your days wading through Patagonian waters in hopes of reeling in your catch-of-the-day.
Turtle Island || Fiji
I mean, it's Fiji. Need we say more? Turtle Island–Winner of Trip Advisor's 2017 Traveller's Choice Award–is the perfect tropical beachfront destination we all need in our lives. This 500-acre private island resort hosts 14 gorgeous villas decorated with local artisan crafted goods and driftwood from the shore, traditional mouth-watering Fijian cuisine, and spend quality time with the locals and other travellers. Staying here, you'll not only feel so relaxed you'll forget you have anywhere to get back to, but you'll also get to enjoy a sense of authentic community that is becoming more and more rare with the increase in global travel.
San Lorenzo Sea Lodge – Blue Deer || Italy
We all love staying in beachfront villas, soaking in the sun on the occasional snorkel tour or island boat ride, but what about your glorious hotel stay actually being on a boat? This totally awesome and unique concept is just what you'll get when you stay on the Blue Deer, a sailing Catamaran that charts a course for a beautiful adventure each day you set out. Enjoy candlelit dinners on the main deck of the boat each evening, all the guests mingling with each other and enjoying the meal. Reconnect with your love of the sea in a whole new way with this trip.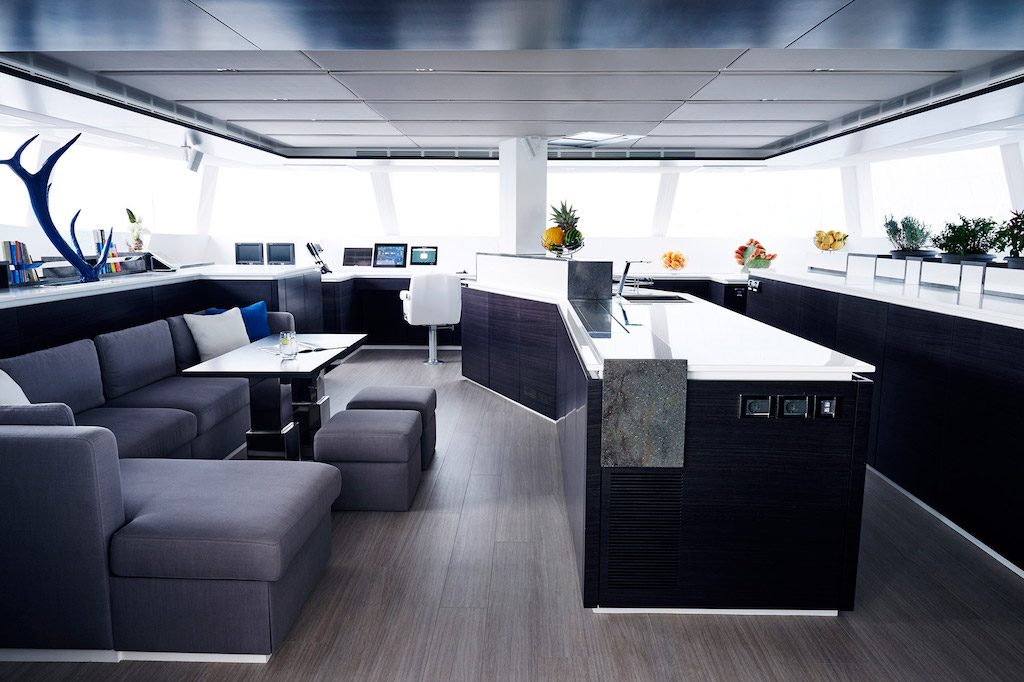 Pacific Yellowfin Charters || British Columbia
Keeping in line with San Lorenzo and the hotels-by-sea concept, Pacific Yellowfin Charters is the only bespoke wildlife and adventure journey you can take in our beloved Pacific Northwest. The luxury charter yacht is equipped with a full cabin crew including chef, and sails up our very own BC coast, through Desolation Sound, the Gulf Islands, and the Broughton Archipelago. On this aptly-named 'floating wilderness lodge' you'll also get to explore the Great Bear Rainforest and watch the migration of humpback whales. If you want to venture off for some alone time, just you the great outdoors, you can also use their kayaks, canoes, paddle boards, water skis, and tons of other equipment carried on board to get the most out of your trip.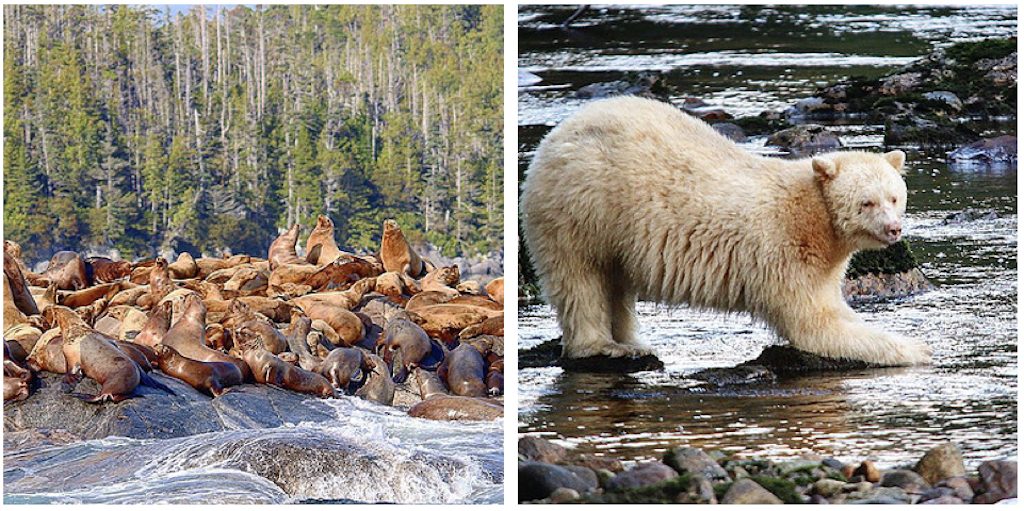 The Resort at Paws Up || Montana
Part understated luxury, part untouched wilderness, The Resort at Paws Up is a luxury resort ranch that sits on an authentic cattle ranch spanning 37,000 acres in Western Montana. The beauty staying in a place like Paws Up is the freedom and flexibility of schedule you get when you book your trip. You have the choice of staying in a safari-style luxury tent on the property or of staying in one of their expansive private homes, spending a week or more at a time roaming the hillside on horseback, or enjoy a day at their world-class spa. This place is great for a truly customizable vacation and has a little something for everyone.
Featured image: Blue Deer Sea Lodge
All Photos Courtesy of their respective owners.