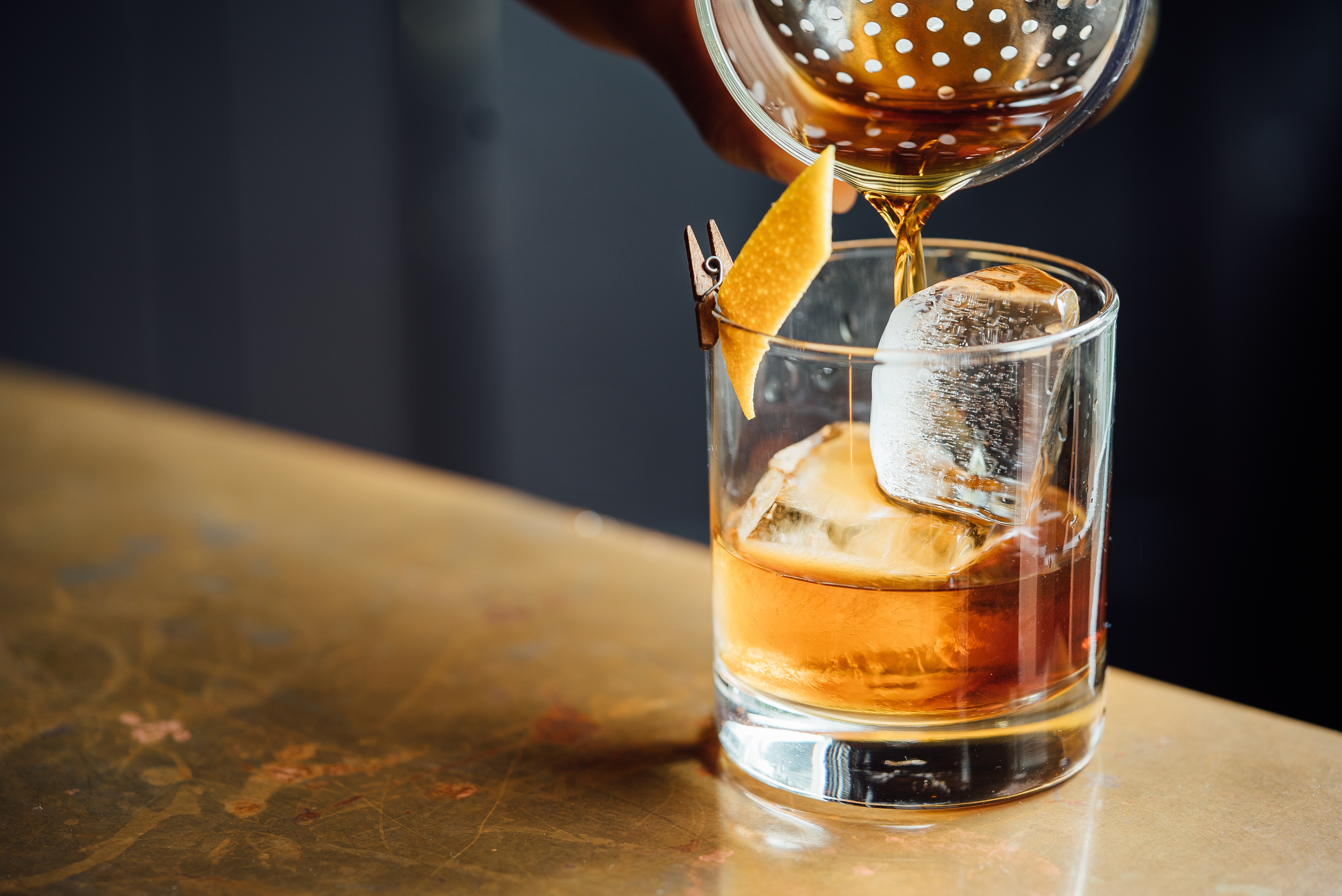 8 Winter Cocktails To Get You Through The Colder Months
Posted on
5 January, 2018
Tis the season to be freezing your butt off, be bundled in multiple layers and be constantly wondering when and if you'll ever be warm again. The upside of these colder winter months? Winter cocktails of course! Whether there are some warm, some smooth and refreshing, some deliciously paired with unique ingredients you wouldn't think would work in a cocktail but somehow they work, we've got a great list of seasonal spirits to make this winter go by just a little smoother.
Hot Chai Spice
3 words that sound oh so good next to each other. Combine 1 oz Cazadores Anejo, 1 oz agave nectar, 1/2 oz Perfect Puree Blood Orange, 4 oz hot chai tea (yum!), and 3 whole cloves in a mug and top with whipped cream, cinnamon powder, and an orange peel.
Drink Creator: Manny Hinojosa of Ghost Donkey.
Almande Horchata
Umm Baileys Almande? Yes, please! For this delicious cocktail, combine 2 oz of Baileys Almande, 3/4 cup almond milk, 1/4 tbsp honey, 1/4 tbsp ground cinnamon, 1/4 tbsp vanilla extract into a cocktail shaker and shake well for a couple minutes, then strain over ice and garnish with nutmeg. Sooooo tasty.
Drink Creator: Baileys recipe
The Mumm Apres Rouge
From the extravagance in this drinks the name you know it has to be good. Combine 3/4 simple syrup (1:1 ratio of cane sugar to water), 3/4 oz lime juice, 2 cucumber slices 4 mint leaves, 1/4 oz ginger juice, and 1 oz pomegranate juice and muddle together, then add 3 oz G.H. Mumm champagne and ice and shake well. Strain over ice in a champagne glass and garnish with a sprig of mint.
Drink Creator: Cocktail Chef Matthew Biancaniello
Apple Rosemary Rickey
For those of you who are fans of Cointreau, this one should tickle your taste buds just fine. Combine 3 slices of tart apple and 7 rosemary leaves into your glass and muddle together. from there, pour in 2 oz of Cointreau and 1 oz fresh lime juice, then add ice and top up the glass with 3-4 oz of club soda (depending on glass size). Give it a quick stir, add a sprig of rosemary and a slice of apple for garnish and enjoy!
Drink Creator: Cointreau recipe
Pom Holiday Sparkler
Anything with champagne in it seems to exude festive feelings, and this one is no exception. Combine 4 oz of Brut Rose Champagne or Rose Sparkling Wine and 2-3 dashes of orange bitters in a champagne glass, then fill to the brim with pomegranate juice. Twist the orange peel over top for fresh juice from the rind, then drop it into the drink. Bottoms up!
Drink Creator: Trisha Antonsen of Drizly
The Nutty Neige
This delicious concoction sounds like Christmas in a glass and who can say no to Tequila? Combine 1 part QUI Tequila, 1/2 part Averna Amaro, 1/2 part Candied Pecan Syrup, 1/2 part Aperol and 1/4 part Campari into a mixing glass and stir for 10 seconds. Pour into a rocks glass with an extra large ice cube and garnish with a grapefruit twist and a candied pecan.
Drink Creator: Cody Goldstein, Head Bartender at Upholstery Store: Food and Wine
The Pear
This drink is so top-notch that it needs no further definition. Muddle 3 slices of Asian pear in a tin, then add 3/4 oz lemon juice, 3/4 oz bee pollen syrup, 2 drops Bittered Sling Lem-Marrakech Extract and 2 oz Snow Leopard vodka and shake with 1/4 cup Kildare Draft for 8 seconds, then strain into a rocks glass. Garnish with a slice of Asian pear and a sprig of thyme.
Drink Creator: Unknown
Very Merry Mulled Wine
It wouldn't be a true winter cocktails list if we didn't include a mulled wine recipe now, would it? Pour 1 bottle of Skinnygirl Pinot Noir into a large saucepan and cook over low heat. Make a sachet out of cheesecloth and fill it with 3 cinnamon sticks, 1.4 part whole cloves, 3 star anise, and 1 whole nutmeg cracked into large pieces and drop the sachet in the saucepan with your wine. Simmer for 30 minutes, add agave nectar to taste, then pour the wine through a strainer into a heatproof glass and garnish with a lemon slice, star anise, and cinnamon sticks. Double yum!
Drink Creator: Skinnygirl recipe
Featured image: Adam Jaime