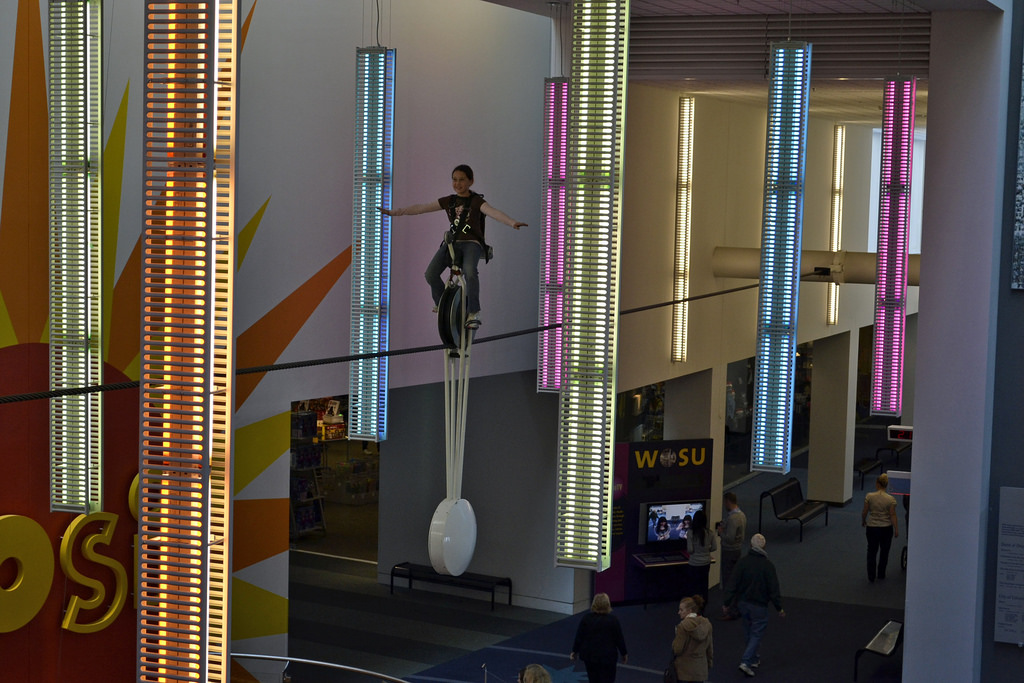 6 Cultural Attractions to See While in Columbus
Columbus, Ohio, may not readily inspire thoughts of arts and culture, but you'd be surprised by what this city offers. From the incredible Center of Science and Industry (COSI), art museums, and beautiful parks, Columbus offers something for everyone. Let's look at some "can't miss" attractions next time you're in the neighborhood.
Much more than a science center, COSI entertains kids of all ages. Opened in 1965, the museum now inhabits 320,000 square feet in a building designed by internationally known architect Arata Isozaki. Through a partnership with Ohio State University, you can visit actual research laboratories staffed by the school. Exhibits throughout the center offer hands-on fun with specific areas designed for children — while other areas are more for adults. Camp-in nights at the museum start in February and let children and adults build knowledge through science, technology, and teamwork.
Columbus Museum of Art
Many of the top arts and cultural spots call downtown home, so check HotelPlanner for wonderful downtown Columbus hotels. One of those fantastic attractions is the Columbus Museum of Art. You'll have amazing experience viewing exhibitions, engaging in art activities, and seeing the new modern art wing. Much of the art on display in the museum is from local members of the community, showing the heart and soul of Columbus.
Scioto Mile
Located on 145 acres of lush parkland in the middle of downtown is Scioto Mile. Tourists and locals alike enjoy the nearby riverfront featuring bikeways, pathways, boulevards, and parks. The Scioto Mile includes a 15,000-foot interactive water fountain, a free outdoor climbing wall, and a 120-acre Audubon that features shorebirds and birds of prey.
Franklin Park and Botanical Gardens
Don't miss the Botanical Gardens at Franklin Park, an 88-acre area just east of downtown. The gardens offer both indoor and outdoor views of beautiful flowers, exotic plants, and even sculpture — the largest permanent collection of glasswork by Dale Chihuly. Special events throughout the year include workshops on cooking, gardening, wellness, and fine arts.
Roses and Topiary
Speaking of gardens, visit the Park of Roses for an amazing show of our national beauty. The three gardens display unique themes with different varieties of roses and admission is free. Originally designed for the Ohio School for the Deaf, the Topiary Park shows off beautiful living plant sculptures. Plus, there's an educational center offering the history of this park and its significance to Columbus.
The Statehouse
Since Columbus is the capital of Ohio, visit the Ohio Statehouse for beautiful architecture inside and out. The Greek Revival-style building also displays portraits of the governors and lieutenant governors along with other paintings. Don't miss the nearby Senate Building and Atrium while you're there, as it completes Ohio's Capitol Square.
The city of Columbus offers a lot for visitors. The city features a rich and inviting culture alongside a stunning and growing art scene. Consider a trip to Columbus as part of your next vacation.