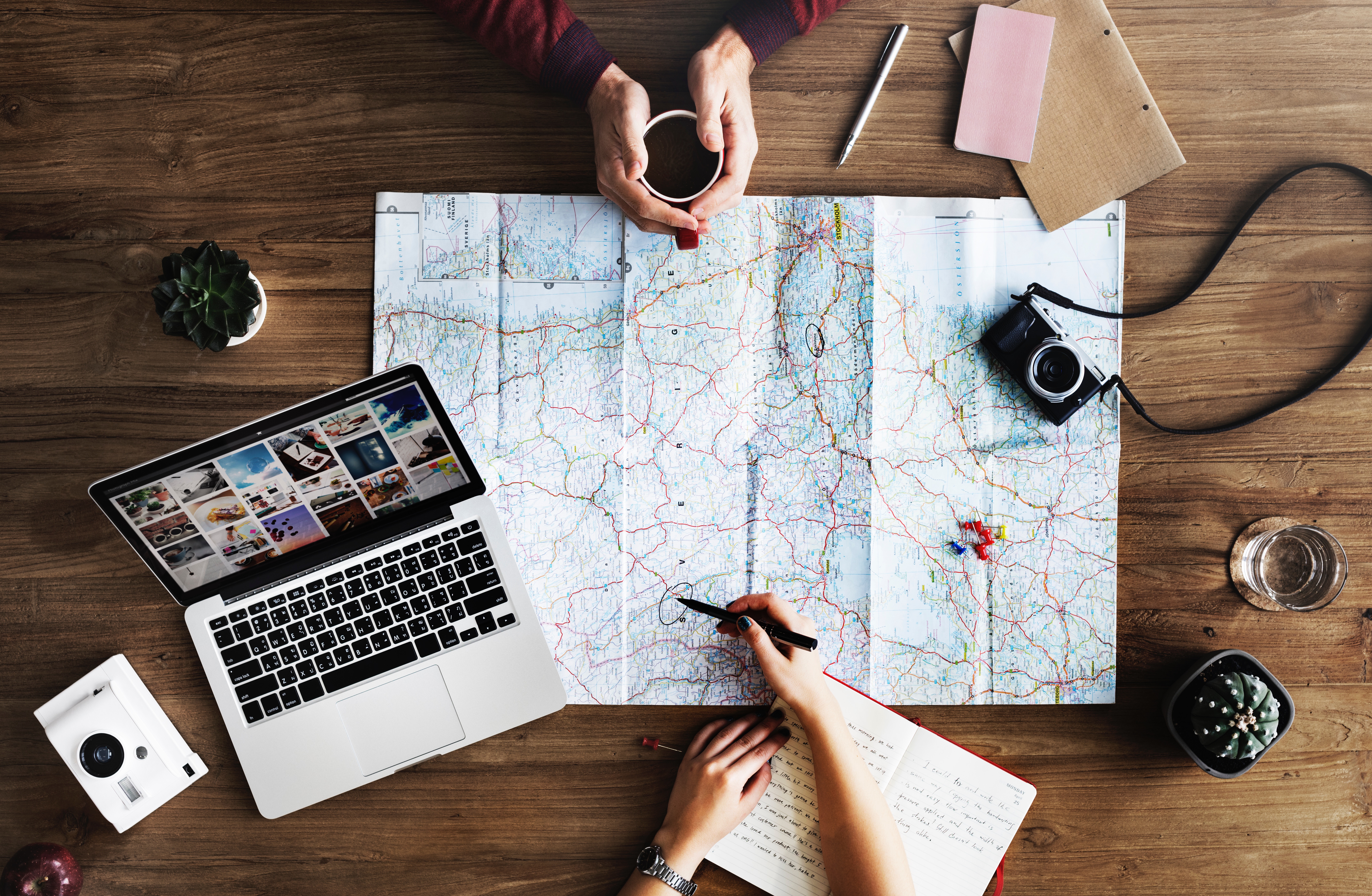 5 Ways To Find Last Minute Travel Deals in 2018
Posted on
1 January, 2018
We all seem to share a fondness for travel, but let's face it: sometimes it just isn't in the cards for us, be it missing out on a great flight deal or being unable to book that awesome Airbnb and having to spend more on a regular hotel instead. If you're like us and made a New Years resolution to travel more in 2018, than finding last minute deals to your next favourite destinations needs to be number one priority. Below, we've put together a list of 6 different ways you can capitalize on to keep your resolutions in check and start exploring right away.
Skyscanner || 'Everywhere' Search Option
The beautiful thing about Skyscanner is the flexibility of options for travellers searching for flights. One of those options (and arguably the best thing about the app) is the function of searching 'Everywhere' as a destination. You put in your departure city and airport, set the arrival city to 'Everywhere' and then let the algorithms work their magic. The result: you get a list of all the places in the world you can travel to for the cheapest price based on the dates you plug in. If you aren't particular about where you go and just want to get away somewhere, this website is a must-try.
Hopper || 'Watch your trip' Option
Hopper is another great one for tracking fluctuations in the cost of flights to any given destination. When searching for flights using this website, the application will show you the best times of year to travel, but it will also track that specific trip and notify you when your flight has plummeted in price, letting you know it's a good time to book because you'll the best deal. We love this option for getting the best price on a flight.
YVR Deals || Last-Minute Vacation Bookings
Although this one is Vancouver-specific, it's a great one for those of us that live north of the border. YVR Deals lets you find the cheapest flights, hotels, and all-inclusive packages for you to be able to book your trip, pack your things, and escape the 9-5 grind faster and easier than most other travel sites. The great thing about this site is that you can receive email alerts and notifications similar to Hopper, but you can also claim promo codes on certain trips as well. If you're YVR-based, check this one out asap and escape the cold.
G Adventures || Small Group Travel Deals
If the community feeling of travelling to a new place in groups is your travel method of choice, G Adventures is the way to go. This time of year, this site offers travellers tons of discounts in their 'Sale of the Year' package deals. The great about this one is that you can book them for up to 6 months in advance, but still take full advantage of the deals. Double bonus if you're not able to leave right away but want to get the most for your money.
TripCentral || Less-than-3-week Departure Discounts
If you're the type of person who always has a suitcase packed and ready to go in the closet and can leave for a new adventure on a dime than TripCentral is a great option for you to find the best deals. Typically, when any given vacation package or destination advertised is less than 3 weeks out, the prices on these flights, hotels, etc. start decreasing, especially if there are empty seats on planes and empty hotel rooms that need to be filled. Take full advantage of these price drops and get to yourself a truly last-minute travel deal to be proud of.
Any other ways you like to uncover travel deals? Share in the comments below.
Featured image: Rawpixel.com