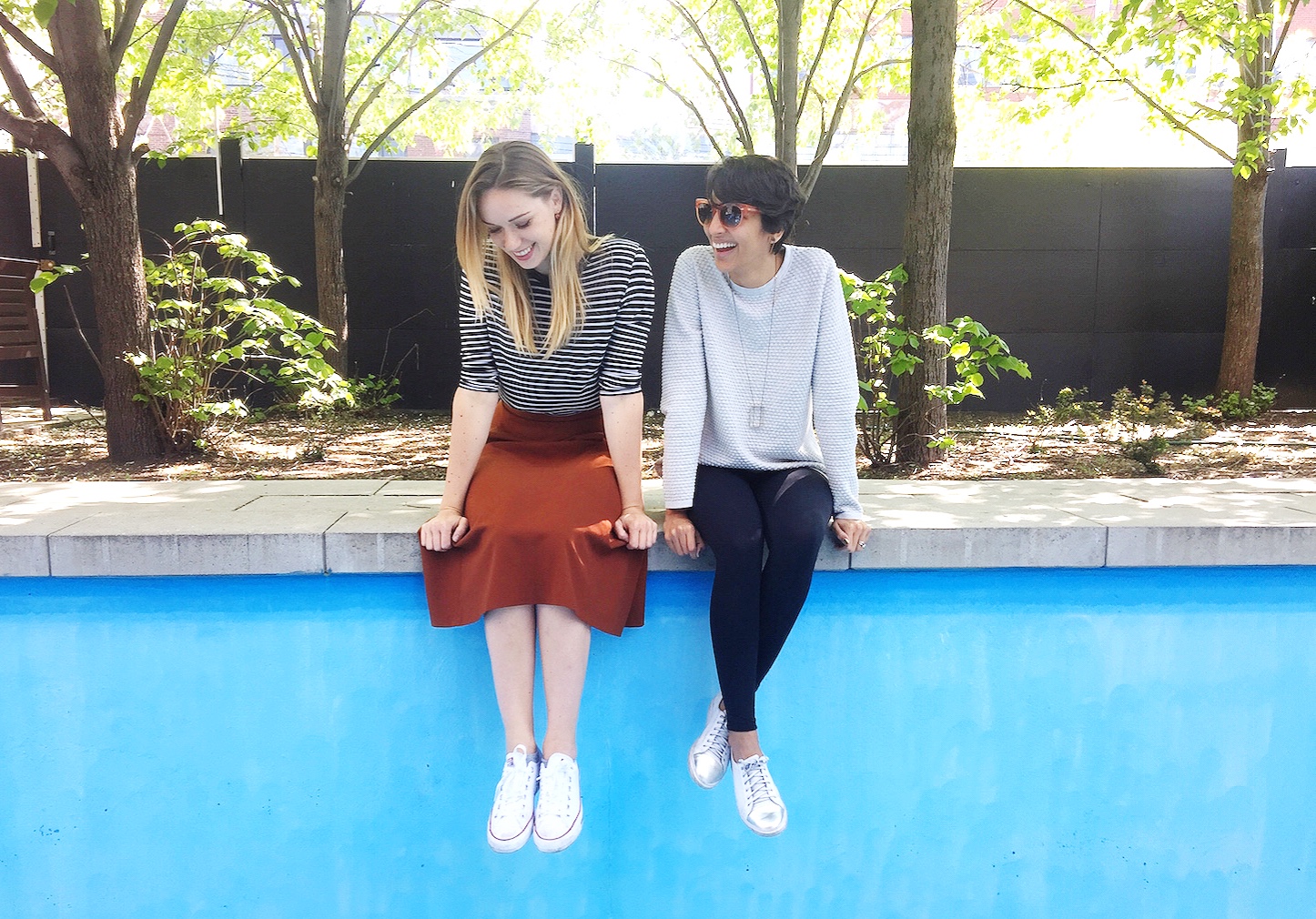 Montreal's Eclectic Energy Reflected In This Mile-Ex Gallery
Montreal, a Canadian city celebrating its 375th anniversary this year, is the epicenter of the artistic movement in Canada. World-renowned artists, like Sandra Chevrier, interviewed for Hayo. No. 2: East, Ola Volo or Zoe Pawlak, have chosen it as their home city and its popularity increases as more festivals, art shows, and creative experimental events take place here.
In a recent [brief] visit, I understood why artists flock to Montreal. It's not only a gorgeous city, but it's also full of energy. To walk around Old Montreal, Plateau, St. Henry's or Mile End should give you a feel for this energy. People are genuinely excited about life and enjoy every minute of it. Critiques might suggest that in Montreal the interest for enjoying life is far more important than the interest for working, but if you can find a balance, this could be the perfect city to live as a creative. The streets are full of art, the bars and restaurants are always packed, the parks during the summer are crowded with sun tanners, and even the city itself experiments with installations that tell the story of the city and engage with its citizens and visitors.
Moreover, this experimental energy provides the framework for creative spaces to appear and redefine the concepts of galleries and community programs. One of my favorite discoveries was Never Apart, a gallery with the intention of educating on equality, environmental issues, and conscious living while showing established and emerging artists both local and international. It's located in the neighborhood of Mile-Ex, further east than Mile End or Plateau, and somehow even more hipster.
Never Apart is considered a platform geared towards igniting positive change and unity through culture — gatherings, music, art exhibitions, panel discussions, workshops and special events. Opened a couple years ago, Never Apart is quickly becoming a referent in the city for experimental discussions. The exhibitions have a strong component of interaction, where the audience not only gets to see but also to touch and experience. You can easily spend an entire afternoon in the sun room, the moon room, watching the videos, coloring, or appreciating the art on the walls.
It also has a pool where during the summer they host pool art parties and during the winter they empty it and use it as another experiential room to showcase the art. All in all, this is a great place to come without being rushed and be part of the conversations they actively promote through the art showcased.
Though Never Apart was my favorite gallery discover, here are other galleries you can also check out: Division Gallery, Arsenal, Antoine Ertaskiran Gallery, Parisian Laundry, and DHC / ART Foundation.
Have more tips on galleries or interesting things to check out in Montreal? Let us know! (photos copyright Never Apart).