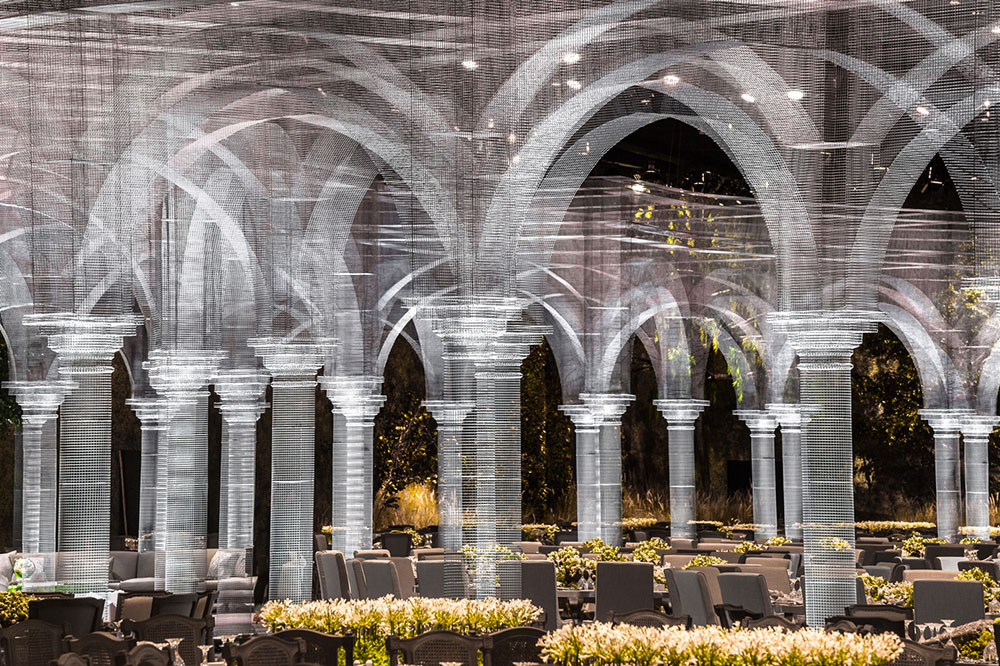 Impressive Architectural Installation Leaves in Awe Viewers in Abu Dhabi
Italian artist Edoardo Tresoldi specializes in very intricate architectural pieces made of wire usually present in public spaces. This time, Edoardo was tasked with the creation of a piece for a royal event in Abu Dhabi, in collaboration with Dubai-based studio Designlab Experience. According to Colossal, after the event, sections of the piece are scheduled to be re-installed separately in universities, parks, and museums across the UAE capital.
Lit from both above and below, the suspended wire domes, columns, and arches have a translucent ghost-like appearance, referencing classical architectural with Edoardo's modern aesthetic. His work has mesmerized thousands on people and this time he impressed guests of the private event with this fabulous creation. (H/T Colossal).