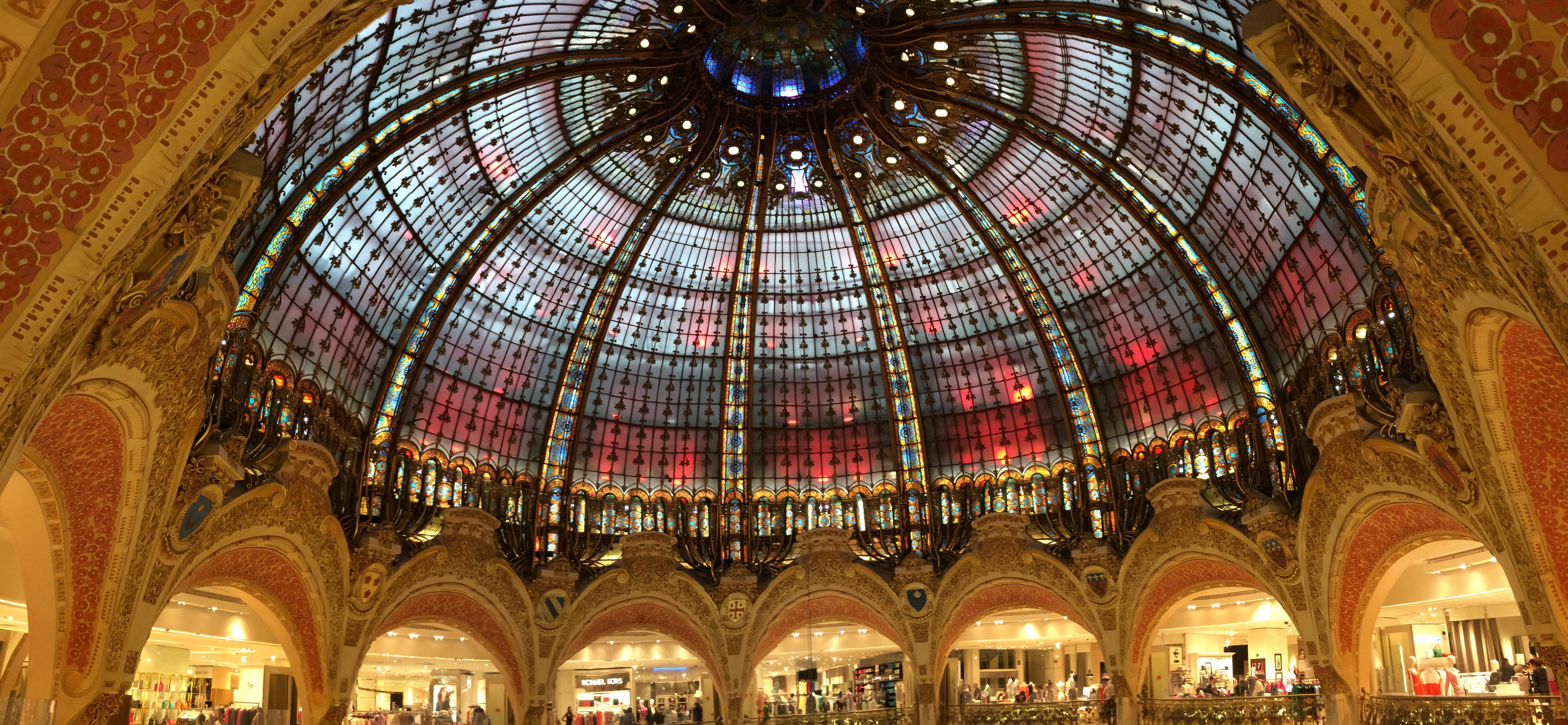 From Vantage to Subject: Embracing the Different Levels of Looking Down in Paris
Posted on
8 December, 2015
When you're navigating a new city for the first time, it's easy to overlook things as you anxiously move from one locale, activity, or event to the next. Pause to look down at your toes. Slowly scan your surroundings from the ground up. Once at the top, observe what's down beneath you. By embracing any and every vantage point, you'll be amazed at what you see (or didn't see the first time around).
A world of its own comes alive in Paris' underground. Flickering shadows of incoming trains ricochet off the white tiles of the Métro station. The floors inside the Palace of Versailles glisten in the sunlight. The daylight permeates the bottom half of the Louvre's glass pyramid.
As you ascend up to ground level at the Louvre, the top half of the familiar pyramid emerges in plain sight. Outside on the streets of Paris, you get a glimpse of locals getting from point A to point B on their preferred modes of transportation.
Panning from the ground up, steps of the stairs leading up Montmartre offer you merely a glimpse of the marvellous sight that is the Sacré-Cœur Basilica. At the Louvre, you look up to admire the decorative high ceilings of Galerie d'Apollon. At the Palace of Versailles, the elegant chandeliers at the Hall of Mirrors help illuminate the decorative ceilings above it. At the foot of the Eiffel Tower, you slowly scan it until your neck hurts from marvelling at it for so long.
Looking down at panorama views from the top of edifices like the Eiffel Tower, Sacré-Cœur, and Galeries Lafayette gives you a breathtaking bird's-eye view of Paris' vast cityscape from various angles.
Looking too far ahead at the next destination can sometimes take you away from appreciating what's right before your eyes. Allow yourself to get lost in moments of awe and clarity as you take it all in — one level at a time.