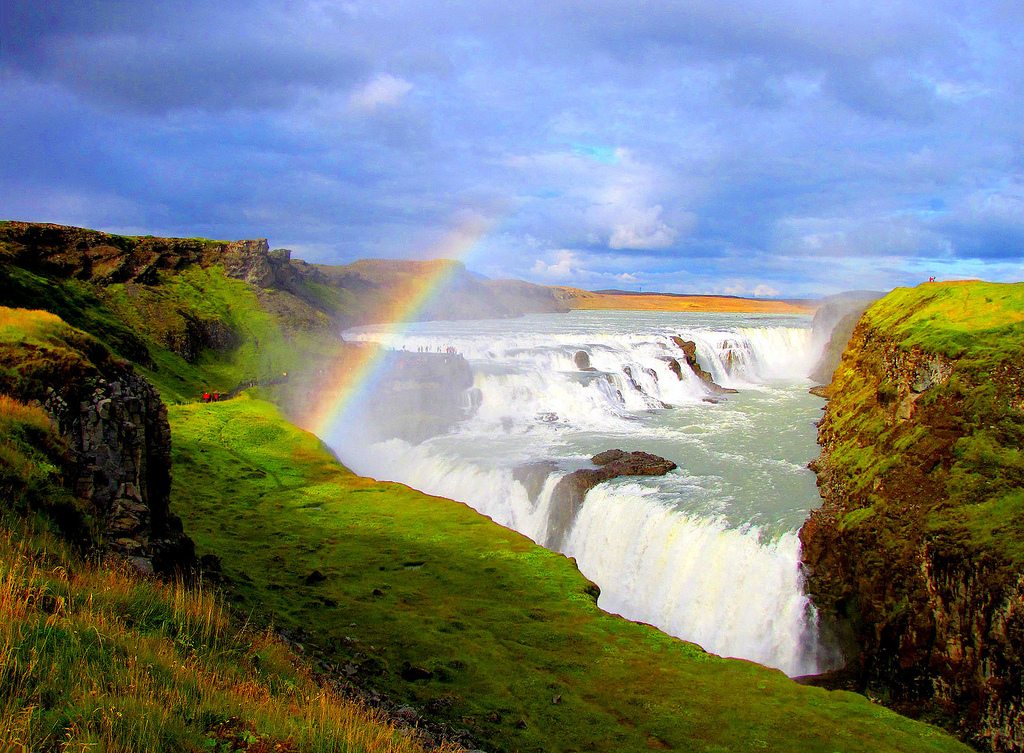 A Long Weekend in Iceland, by Catherine Tedman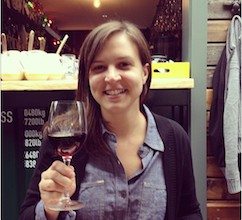 When it comes to sports and marketing Catherine Tedman is the girl. She has dedicated her career to this industry and worked for companies like ESPN and NHL. A huge hockey and basketball fan, this New Yorker loves to travel and discover new places, even if they are out of her comfort zone. Before every trip she does her homework and researches the important sights she can't miss. She's prepared before hitting the ground: "If I never come back to this city, what do I need to see?" is the question she wants to respond to.
She visited Iceland last summer, when the days are long and the people are out in the streets enjoying the sunshine. Sunsets are at midnight, but it doesn't get really dark. Caty loves to find the best restaurants and bars in every city and she makes sure to try the best meals the city has to offer. We asked about her travel experiences and the best recommendations for a long weekend in Iceland, and here are her great responses.
Which are your favorite cities and why? 
I love visiting places with a lot of history and anthropological backgrounds. I've fallen in love with most of the cities that I have visited and it's very impressive to visit a place where you can walk around old structures and interact with them directly, with no ropes or barriers. Cities like Cartagena in Colombia, Avignon in France, or Pisa in Italy: there's something about those cities being self contained and walkable that is very attractive to me.
New York is home and it's not even enough for New Yorkers to see everything the city has to offer. You can always discover something new and I still have my bucket list of things I'd like to see in the city, more of the underground options. When you are a local and commute on a subway to work every day, you don't get to do much tourist stuff, but when I have friends or family visiting I try to hit one of those spots that I haven't seen or to discover something new myself.
For what kind of travelers is Iceland better suited?
I think a lot of people go to see the northern lights and for that you have to go in the winter when it's dark all the time so you have better chances, but I went in the summer and it was great to see these long days, when the people are so happy hanging around. Iceland has something for everyone, which is why I loved it so much. The food is phenomenal and they have a real commitment with the farm to table initiative, so it's a great place for foodies. Hikers will love it too because the routes are incredible, and I think it would be also great for people with kids because it's very laidback  and not uptight, so you don't have to worry about disturbing other travelers.
What was your favorite thing about Iceland?
I don't know if I can pick! I think my favorite stuff was outside of Reykjavik, in the countryside. The landscape is predominately a volcanic field and it's crazy looking, so going out into the country is one of the best parts. The National Museum is one of my favorite parts of Reykjavik—it's organized in a way so that you are literally walking in the history of Iceland. Also, get a piece of cake in the coffee shop of the museum!
What do you always travel with?
Oh I always travel with an eye mask. I don't use it at home, but it helps me to sleep in the plane and in places like Iceland where it doesn't really get dark, it's essential. If I have a good sleep I know I'm going to have a great day.
Here are her suggestions on what to do during a long weekend in Iceland. You can find Caty on Twitter:  @CatyTedman
A Long Weekend in Iceland, by Caty Tedman
By Hayo Magazine
Eat, drink and see some volcanic stuff. One of my new favorite places on the planet. Recommendations in this list are from a 5 day trip to Iceland traveling from NYC, which is a 4 hour flight.
Fjöruborðið

By Caty Tedman

Only one hour driving from downtown Reykjavik, Stokkseyri is a must visit. The countryside en route is beautiful and windswept. Seafood lovers: the langoustines will blow your mind.

Gullfoss

By Caty Tedman

Gullfoss will remind you that you are a tiny little ant person and that nature is overwhelmingly powerful. A little over an hour drive, Gullfoss is great for a day trip out of the capital area.

Þingvellir

By Caty Tedman

Þingvellir is the cradle of Icelandic democracy and is the outdoor arena where the parliament met for nearly a millennium. Now a national park, it's a must see. Beware the multitude of tours though.

Farmers Market

By Caty Tedman

I'm unsure how Icelanders feel about Farmers Market, but the locally designed clothing feels quintessential in a place where a wool shawl seems essential. Pick up something functional to bring home.

Borg Restaurant

By Caty Tedman

Classy restaurant in Hotel Borg with delicious food and an excellent wine list.

Harpa

By Caty Tedman

A giant, glass, geometric concert hall where you're likely to find opera or ballet. Great coffee shop on ground level that gives you an excuse to check out this incredible building.

The Laundromat Cafe

By Caty Tedman

American breakfast in the morning, fully functional laundromat downstairs, beers at night. A hipster paradise for people watching.

Grillmarkaðurinn

By Caty Tedman

Meat, locally sourced ingredients, meat… and meat. If you're looking for a place to eat Icelandic lamb, the buck stops here.

Kaffitar

By Caty Tedman

Kaffitar is an Icelandic coffee shop chain that has managed to maintain the quaintness of its locations. Each one is a little different, but all are cozy and welcoming, with of course awesome coffee.

The National Museum of Iceland

By Caty Tedman

This museum is the single most important thing to do in Reykjavik. Organized in chronological order, the permanent exhibition is a visually stimulating walk through the rich history of Iceland.