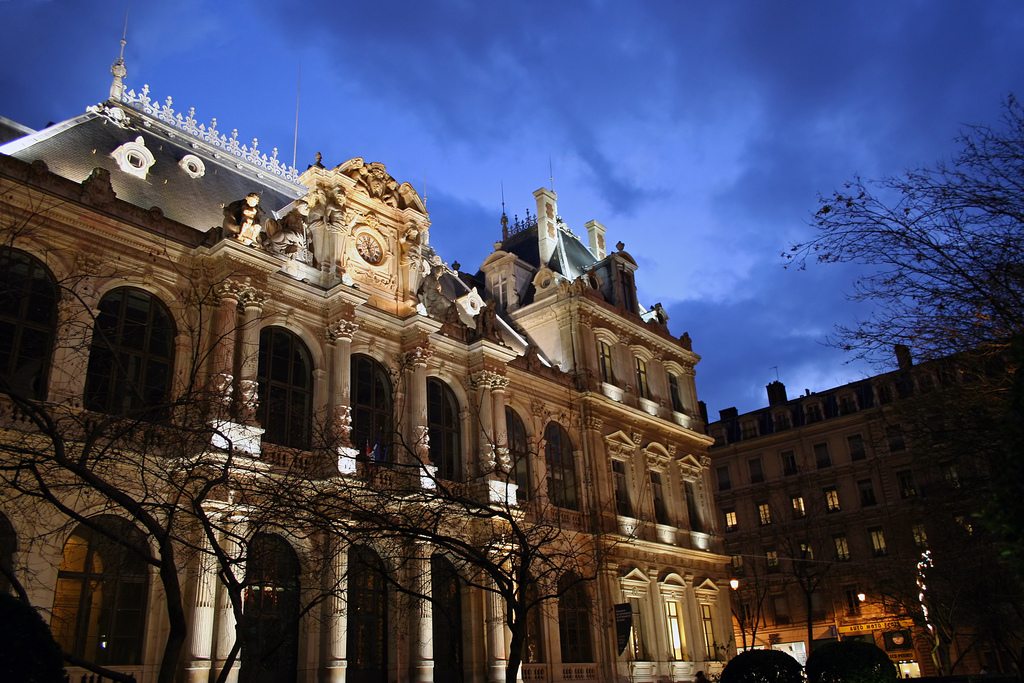 Inside Lyon with Melissa Romero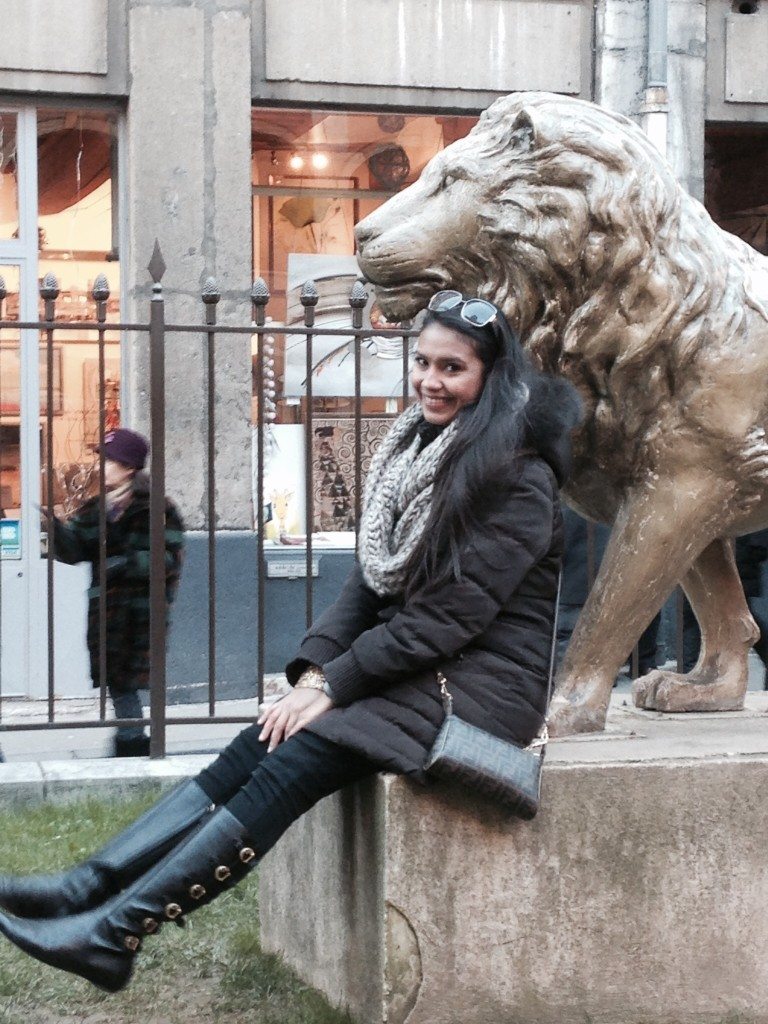 A proud Colombian and citizen of the world, Melissa Romero is passionate about languages, travel, and art history. A Marketing Manager at P&G for the French and Benelux markets, she's lived in Europe for the past nine years—two and a half years in Lyon, and four years and counting in the Netherlands (in addition to spending time in five other countries). As an expert in all things European, Melissa is the perfect person to chat with about her travel experiences, and here she shares with us her insider knowledge.
Where do you currently live, and what's special about it?
Amsterdam is a magical city, especially beyond the eye of the regular tourist. The real Amsterdam, past the Red Light district and the coffee shops, offers a unique experience thanks to its distinctive architecture surrounded by charming canals, the impressive art collections of its multiple museums, and its welcoming locals. On a sunny day, the latter can be typically found out on a terrace or in an "eetcafe" (a typical Dutch bistro) or a "bruine cafe" (a typical Dutch pub), most likely "borrelen" (having a drink or snack with friends).
What kind of traveler are you?
I am certainly not the backpacker type! I enjoy comfortable (if possible, luxurious) vacations, but these don't necessarily keep me from adventure. I consider myself a smart traveler who will find the balance between luxury, value, and new experiences.
What do you always travel with?
My iPod, a book, a pair of heels, and my foldable ballerina flats (for when I can't stand the heels anymore!).
What are some of your favourite cities, and why?
Las Tarrenas, Dominican Republic: This is a little paradise with many private, virgin beaches, and it's far from the crowded, all-inclusive resorts of Punta Cana.
Cartagena, Colombia: A colonial beauty full of history, and surrounded by the amazing Caribbean sea.
New York: The capital of the world. If you can't find it in NYC, it doesn't exist.
Barcelona: Great art, food, a beach, and nice people all in one place.
Where do you love to spend your summers?
At the beach, certainly!
What kind of city is Lyon?
A Local's Guide to Lyon: Melissa Romero
By Hayo Magazine
Start Your Tour at the Musée Gallo-Romain

By Hayo Magazine

To really see the impact history has made on the city, tour Lyon in chronological order, starting at the Roman ruins.

Check Out the City's Rivers and Hills

By Hayo Magazine

The city's two rivers (the Rhône and Saône) and two hills (Fourvière and Croix Rousse) are all well worth a visit. Be sure to check out Fourvière's basilica for its stunning interior.

Visit the Traboules in Vieux Lyon

By Hayo Magazine

These are old, narrow passageways linking streets and buildings that allowed silk workers and citizens to get about faster (and they were also used as hiding places in WWII). 

Don't Miss the Cathédrale Saint-Jean

By Hayo Magazine

Compared to Notre Dame, this cathedral was initially built in the Romanesque style but finished in Gothic.

Visit the Bartholdi Fountain

By Hayo Magazine

This amazing fountain (my favourite piece of art in the city), was initially intended for Bordeaux, but as they couldn't afford it, Lyon purchased it instead.

Check Out the Sculpture of Rhône and Saône in Love

By Hayo Magazine

An allegory of Lyon's rivers personified, uniting their legs and arms towards the future. Locals know that (La) Saône is female and (Le) Rhône male.

Stop For Lunch at a Bouchon Lyonnais

By Hayo Magazine

Stop by the Rue des Marronniers for a bite to eat at one of the many bouchons serving Lyonnais cuisine.

Visit Place Bellecour

By Hayo Magazine

One of the largest squares in Europe. Be sure to check out the statue of Antoine de Saint-Exupéry and his "Petit Prince" on the west end of the square.

Do Some Shopping on the Rue de la République

By Hayo Magazine

Check out the Pharmacie des Cordeliers for some great, reasonably priced cosmetics and skincare products.

Stroll Along the River to the Parc de la Tête d'Or

By Hayo Magazine

Crossing the Rhône on the "Rive Gauche," take a stroll all the way to the Parc de la Tête d'Or. Check out the elephants–one was recovered from a circus and now he can't stop "dancing"!

For Upscale Dining, Go to the 6eme

By Hayo Magazine

The 6eme is home to chef Paul Bocuse's brasseries. Le Nord has good food, but if budget will allow, check out his original restaurant L'Auberge du Pont de Collonges (15 minutes by car from the city).
Lyon is a big city with the charm of a small town. It is full of history which you can see when you visit, starting at Fourvière Hill (Roman ruins), passing by Saint Jean and Vieux Lyon (medieval architecture), going through the Presqu'île (17th-18th century architecture), until you come to the modern buildings at La Part Dieu, la Cite Internationale or La Confluence. Not for nothing is Lyon is UNESCO World Heritage Site! The city is also the gastronomical capital of France and regularly hosts international cultural events, like the Dance biennial or the Contemporary art biennial.
For what kind of traveler is Lyon best suited?
Anyone, from students to families with any budget–Lyon is a welcoming city to all. Daytime activities and nightlife are varied and accessible. Whether you're looking for food, partying, culture and history, relaxation or adventure, Lyon has it all!
What's your favourite part of Lyon?
I can't make up my mind on this one, having so many beautiful memories of Lyon, but one of my favorite things to do there is to bike along the Berges du Rhône (riverside promenade) from the Pont de l'Université, all the way to the Park "de la Tête d'or" (a big city park that has a public zoo, a lake and plenty of green space). A relaxing stroll with great views of the city!
Thanks so much, Melissa, for your insight and tips! Readers, have you ever been to Lyon? What were your favourite things to see/do/eat?