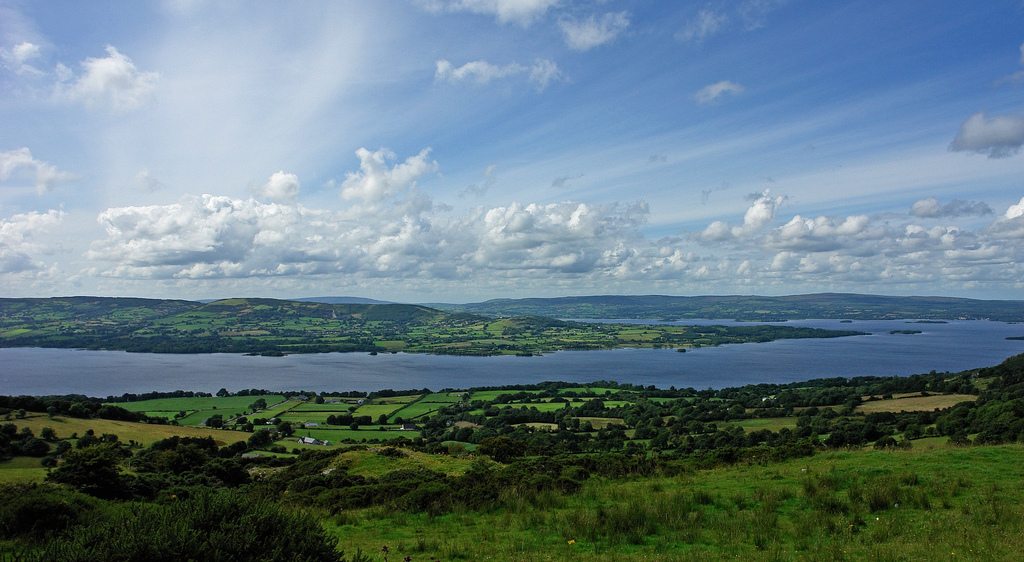 Inside Europe: Seeing Ireland by Boat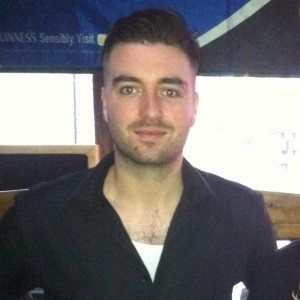 After time spent travelling and living in California, Vancouver, and Sweden, David Owen Mahon is now back in his native Dublin, where he manages the bar at Mother Reilly's, an award-winning pub and restaurant adjacent to the family-run Uppercross House Hotel. Chatting with tourists all day, he knows the attractions that top their must-see lists—the Guinness Factory, Blarney Stone, Cliffs of Moher, and Giant's Causeway are some particular favourites—but highly recommends that they also see other, less-visited parts of the country for a more unique experience. Here, he shares his tips for planning a trip down the River Shannon—a fantastic way to see the country and get a sense of life in Ireland outside the tourist hotspots.
Thanks for sharing your insider knowledge with us! Why do you think visitors should visit this part of the country?
I think that the places people typically visit in Ireland are worth a trip, but if you're looking for something a little more different, a great way to see the country is from our waterways. The Shannon is our largest river, and has a number of towns along the way, as well as plenty of river activities to do. There is something spectacular about the views you get when travelling along the river—it's a completely different experience. And it's not just about the views—there are a lot of restaurants and pubs with great food and good craic (that's Irish for "fun") to stop at along the way.
How would you go about planning a trip down the river?
To start off a trip on the Shannon, I would begin in Carrick-on-Shannon, a town that lies on the border between Counties Leitrim and Roscommon. It's a popular destination in the area and attracts a lot of hen parties (aka bachelorettes, for all you North Americans) and revellers during the weekend, but it's the ideal place to start your journey. It has a number of boat-hiring companies (including Carrickcraft and Cruise-Hire) as well as supermarkets, shops with fishing tackle, etc. to get you kitted out before you start your trip.
A must-see website for travellers to the area is Discover the Shannon—it's constantly updated to give visitors an idea of what's currently going on, and has plenty of information on renting boats, restaurants, where to visit, etc.
Where are some of the best places to visit (and eat at) along the way?
When you set off, you can either go up river or down river. I'm more familiar with down river, which will take you to Lough Derg, the second largest lake in Ireland. The first stop along this route is Tarmonbarry, which is a small village of only a few hundred people. It's got a nice marina and some good pubs and restaurants—Keenan's do the best steaks and is well worth a visit.
Dromineer is a town on the shores of Lough Derg, and is home to the Lough Derg Yacht Club (which was founded in 1835). They hold a regatta every August, and offer sailing lessons throughout the summer. The town has a ruined medieval castle which makes for an incredible view as you approach the harbour. The Whiskey Still is a great pub and restaurant—the perfect place to take in the view while enjoying a meal or drink.
Garrykennedy is another great town to visit on Lough Derg with its picturesque medieval ruins. For a classic Irish experience, pay a visit to Larkins Bar & Restaurant—they have traditional Irish music sessions and Irish dancing every week.
Thanks a million for your recommendations, David Owen! And now, over to you, readers! Have you visited Ireland? Any recommendations for places to see and things to do?
Seeing Ireland by Boat
By Ali O'Neill
Carrick-on-Shannon

By Ali O'Neill

Lough Derg

By Ali O'Neill

Garrykennedy Harbour

By Ali O'Neill

Dromineer Harbour and Castle

By Ali O'Neill

Keenan's, Tarmonbarry

By Ali O'Neill