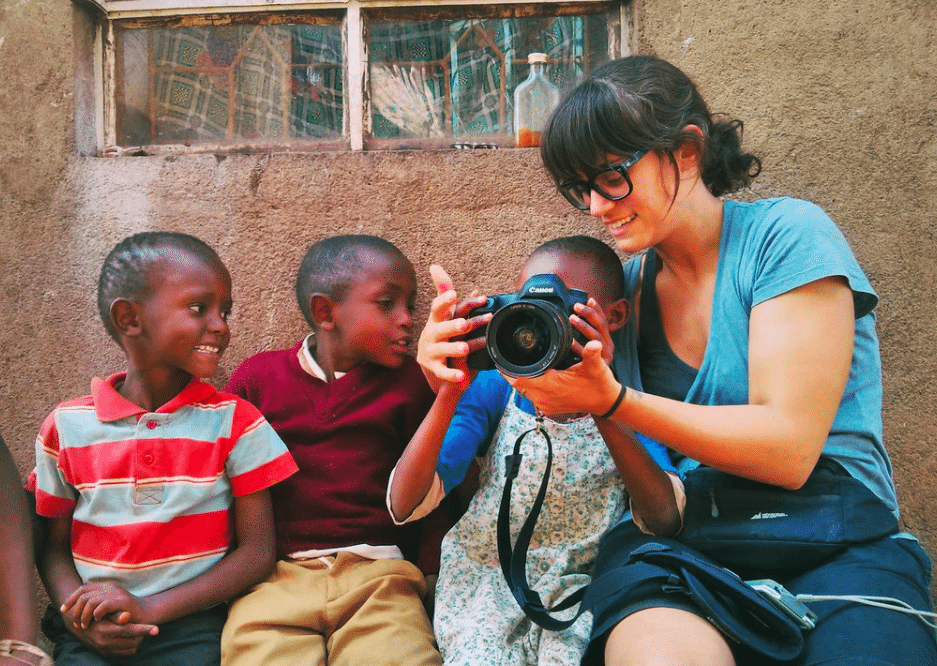 How to Make It as a Freelancer: An Interview with Travel Photographer and Writer Kate Siobhan
Posted on
29 August, 2014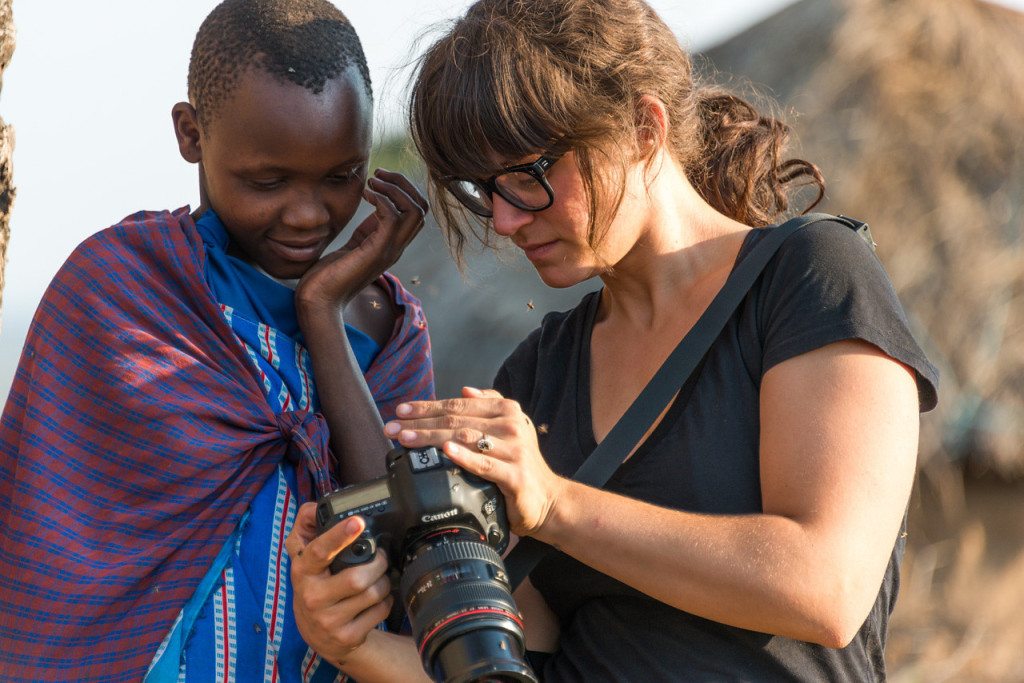 Born and raised in West Vancouver, and an alumna of UBC, Kate Siobhan Mulligan-Havercroft is a Vancouverite through and through. While she now calls East Van home, this freelancer is a globetrotter at heart: when we chatted with her a few weeks ago, she was on her way to Tanzania the next day for a 2-week trip with The Giving Lens (the organization she runs), followed by 6 months in Europe. Sounds amazing, right?! We wanted to know how she's been able to create a career out of her passions after quitting her job with the Vancouver School Board, so she kindly filled us in on her journey. Also included: her favorite travel destinations, some motivational advice for anyone interested in freelancing, and what a typical day of writing looks like for her.
Tell us a bit about the (many) things you do. 
That's a really hard question to answer…I do a lot! I'm a freelancer. I like to call my own shots. I used to work for the Vancouver School Board at a high school for at-risk youths. Teaching English was something that just happened, because getting paid to write is really, really hard. It's been a bit of a bumpy road, but what I do now is photography (travel as well as weddings when I'm in Vancouver) and freelance writing for websites. I work for a travel website called Matador Network, where I'm on the photography faculty of their online university; I work one on one with students, so it's still teaching.
My most time-consuming job, however, is running a company called The Giving Lens. We do international photography workshops, where we partner with a non-profit and an NGO to document their work, teach photography, and bring and donate cameras. It's kind of my dream job! I jumped on board with that from ground zero, and I did it for a year and a half unpaid, and now I'm the only employee—it's a small operation.
When and how did you get into travel writing and photography?
I wanted to be a music journalist (writing for Rolling Stone was the dream); my dad, Terry David Mulligan, was in music, and we just had a house full of music. I tried to get in to Ryerson and I didn't, but I did get in to UBC, and eventually wound up in the Creative Writing program. I'd send things to papers here in Vancouver after a trip and North Shore News was happy to publish some of my pieces and pictures.
When I realized that it's really hard to make money out of writing, I turned to photography as an outlet that was more instant. Then Matador came along: they wanted someone to write photography education pieces, so I did that. Through Matador, and Matador U, the opportunity arose to write about trips. I think the number one thing I did in my road to doing this professionally was to wake up one day and think, "Screw it, I'm just going to tell people I'm a photographer." By saying it out loud, it became an established fact; I started saying it way before I started believing it: it was a self-fulfilling prophecy. It's not about lying or fooling people, it's about how you perceive yourself.
Kate Siobhan's Travel Photography
By Hayo Magazine
From the article: How to Make It As a Travel Writer.
Tanzania

By Hayo Magazine

Cambodia

By Hayo Magazine

The Philippines

By Hayo Magazine

India

By Hayo Magazine

Chile

By Hayo Magazine

Peru

By Hayo Magazine

Nicaragua

By Hayo Magazine

Argentina

By Hayo Magazine
How do you organize your work day? Any favorite apps?
I try to make my desk a little oasis from the rest of my house (although I'm quite messy, so it's not quite the oasis I had imagined!). It's not always article writing; I do work for The Giving Lens, and there are a lot of press releases, emails, and trip planning. When I'm writing, it's music off, TV off, door shut. I talk to myself a lot, and I talk to my cat, and that helps! I verbalize ideas to see what is or isn't working.
I use an app called WorkFlowy: it's an open brainstorming thing. It's like a brain map for me—I need all those teeny tiny steps in front of me in order to get things done. The other thing I use is RescueTime—it monitors my time online. I'll get a report at the end of every week, and I can see when I deviated to Facebook, or when I read some article for half an hour that really wasn't important. It helps keep me on track and be accountable for where I'm spending my time.
What are some of the challenges of what you do?
No one is there to tell you what to do—no one's gonna get you out of bed, no one's going to push you in front of your laptop, no one's going to hold you accountable. Even the people who love you and want you to succeed are not going to be hard enough on you about it. If you miss a deadline, that publication will move on. You just need to manage your time and know your own weaknesses, and take charge of yourself. People have this idea that freelancing is like "Oh, work 2 hours on the beach, then have the rest of the time to yourself," but no way. I'm up at 7 and I'm working until 7.
There's a lot of hard work, and a lot of failing, and failing is fine, it doesn't scare me; it probably keeps my ego in check. You can't be afraid of failure as a freelancer, or it's just not gonna happen.
What are some of the positives?
Oh man, I wake up, and every day is full of possibilities. I have the freedom to decide who I'm going to reach out to, decide what risks I'm going to take. I have the freedom to not wear pants, to go and see a friend if time allows for that. Being able to work from anywhere? That's an incredible blessing. It's almost an unbearable freedom, because technically, anything is possible. Anything I can dream up, I can probably go after, nothing's holding me back. It's exciting and terrifying, but mostly exciting.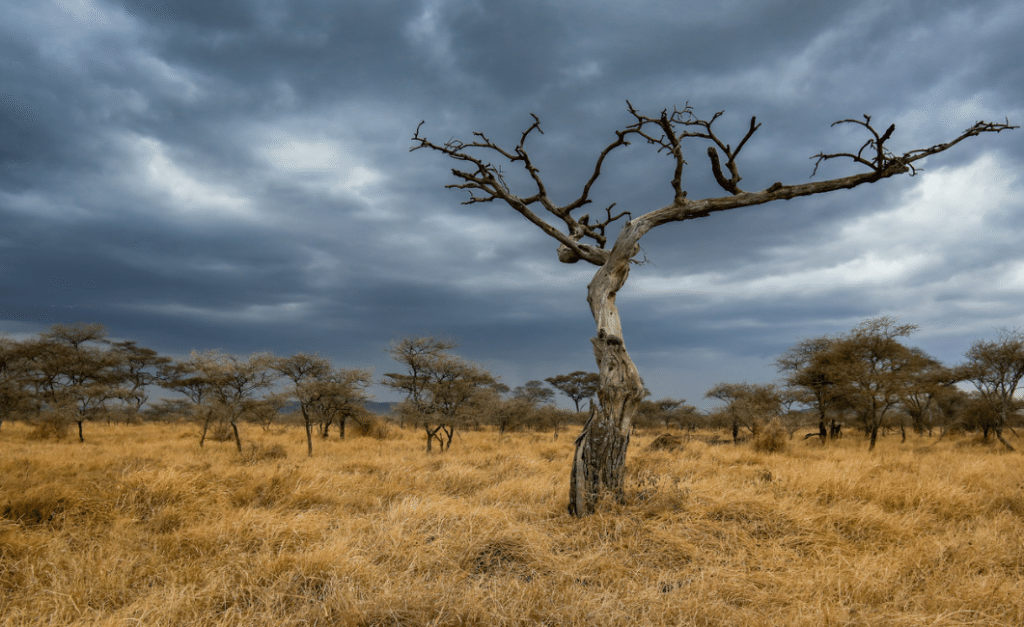 Tell us about your upcoming travels…
This is my third time going to Tanzania. It's one of the first countries I traveled to (when I was 20) and it's really special for me— it's probably what set me down this path. We've got a team of 10 volunteer photographers, and we'll be working with a non-profit called Art in Tanzania.
As for the 6 months in Europe…well, this will be time for my husband, Peter, to relax. He's worked 50-60 hour weeks in construction so we can keep our home and get by, and that's allowed me to travel to 20 countries in 2 years, to invest in The Giving Lens, and to invest in myself as a freelancer. So now, he's taking a leave for 6 months, and because what I do is location-independent, I'm going to be the breadwinner.
How often do you travel?
I travel about 6 times a year, internationally. And I could do more but 6 is about enough for me. I want to take slower trips, and not tear through cities. I want to see less of a place, but see it better. So I anticipate doing less trips, but longer, in the future. I think once I have a family, the ideal thing would be 6-9 months in Vancouver, and then 3-6 months somewhere else.
What are 3 of your favorite places you've visited, and why?
This is the hardest question! Hmm…probably one of the most beautiful places I've ever been is Zanzibar: a small island off the coast of Tanzania. It's largely Muslim, so has a different vibe from the rest of Tanzania. The women are covered in colorful scarfs, and it's a Spice Island, so the scent of clove and cinnamon is in the air. It's got white sand beaches and jet black cliffs, and the ocean isn't blue, it's mint green. The streets are so narrow and cobbled, you can't even get a car down them. When it's lit up at nighttime, it's just got this wonderful atmosphere.
Cambodia stole my heart because of the people, they were just incredible. After all that they've been through with the Khmer Rouge, the atmosphere there is just of forgiveness and family and moving forward; the country is just very full of grace. Cambodia may not have the beaches of Thailand, or the cuisine of Vietnam, but the people provide such a welcoming atmosphere.
Somewhere that really surprised me, and caught me off guard, was Poland. I just didn't expect to love it as much as I did. I didn't know much about it, but every 2 years, my husband Peter and I do Habitat for Humanity (which is how he gets to travel with me), and that's where we ended up. But the architecture (downtown Krakow is beautiful), the food, the music…it was all amazing, and again, the people—they were so hospitable.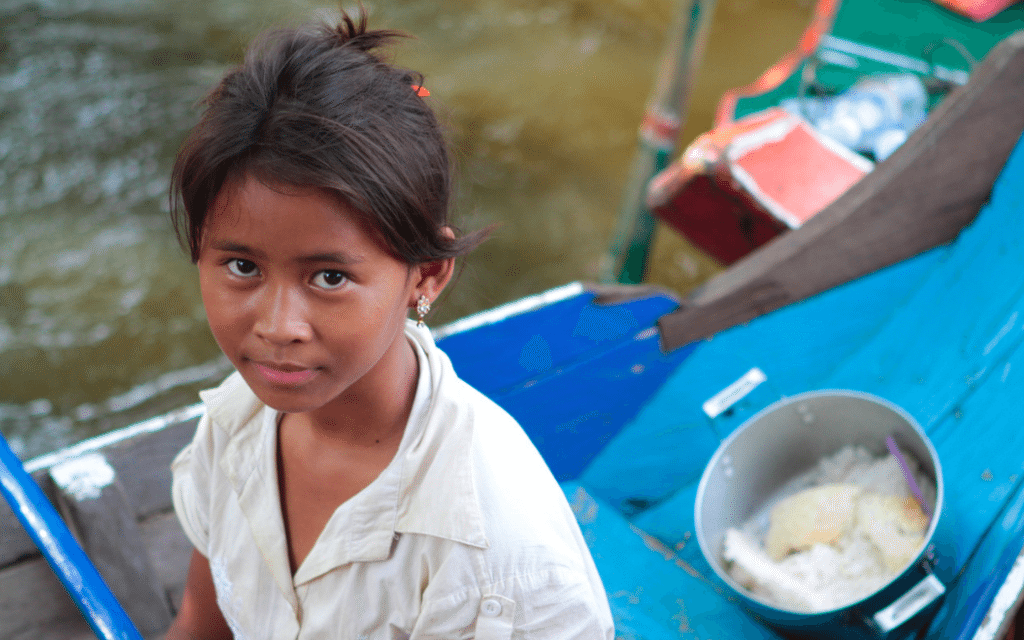 What's one place you'd go back to again and again?
For a long time, it was Tanzania. Somewhere I've been just once though would be Belize. They speak English, they have great food, beaches, and reggae music: it's one big playground. There's Mayan culture inland, then Caribbean on the coast. There's a huge barrier reef, there's jungles, temples, and you can drive across the country in about 3 hours.
And one place you'd never visit again?
I've never been asked that question, but I'd say Bangkok. Super congested, lots of pollution, and a lot of 18-year-olds fresh out of high school. Thailand has tons to offer, but Bangkok, for me, wasn't great. I felt I just wasted so much time in tuktuks, stuck in traffic, or dodging scams. Places that were cool were just crammed with tourists. But I did love Chiang Mai and the hills and the north.
A place you're embarrassed to say you've never been to?
Ireland. I have not been to Ireland! But for this upcoming trip to Europe, we'll be flying home in March and we'll do it from Dublin. I'm turning 30 the end of February, so Dublin is where I'll be celebrating.
What's one item that you always travel with?
Well, for me, it's all my camera gear; I won't go anywhere without my camera gear! I have big and small: I've got my huge Canon gear, which fits in a huge backpack, and then my teeny weeny Sony a6000 which goes in my purse.