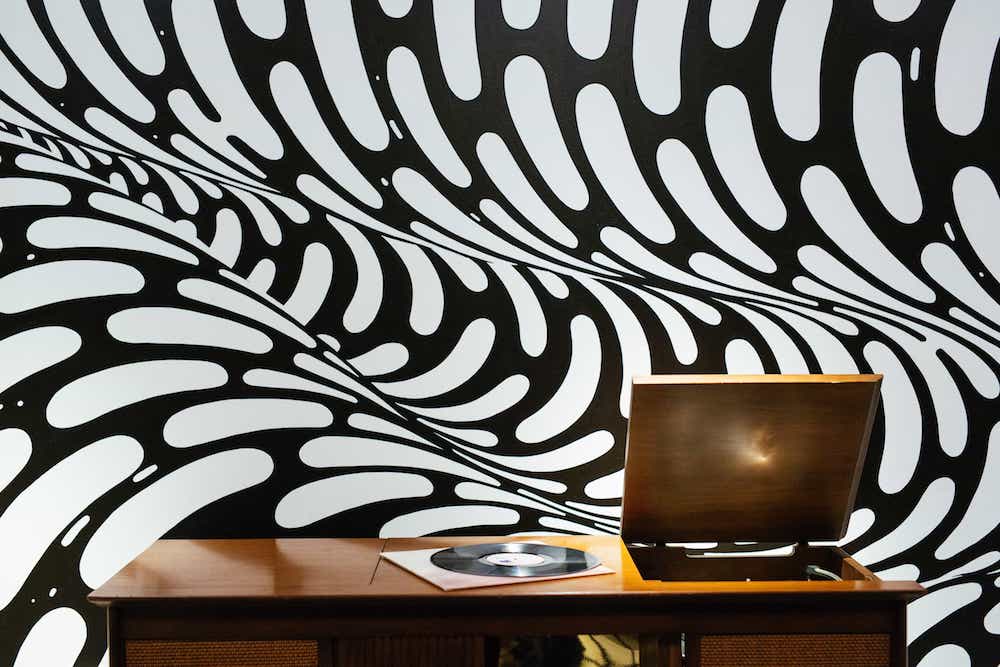 Honolulu: The Surfjack Hotel, Hawaii
If you're looking for an artsy, cool vibe, modern motel concept, look no further, the Surjack Hotel & Swim Club is your answer. Centrally located in Waikiki, the hotel is just minutes away from the beach where you can practice your surfing skills or just suntan surrounded by great beach vibes. Nearby is the famous Duke's Waikiki dive restaurant and bar where you have to stop at least for a drink and a 'surf n' turf'.
When this hotel was renovated, the owners worked with local designers and creatives to create each of the spaces and rooms of the hotel, from the murals to the hanging art and the fabric of the cushions and pillows, everything was locally sourced, highlighting the creativity of the local industry and giving it a very Hawaiian yet hip and cool vibe.
The rooms are situated around the pool, which on a perfect day, it has all the vibes of a proper swim club. The pool space is quite small though and it's the center of the hotel walkways so it can feel like you're in the middle of everything. I prefer more secluded pool situations, but that's a personal choice.
As a club, they have consistent programmings like outdoor movie showings, jam sessions, cocktail evenings, nightly entertainment and also off-site offers like surfing, yoga, pilates, and more. There is a boutique store of curated Hawaiian items called Olive & Oliver that also includes a coffee-shop, and a restaurant, Mahina & Sun's, with pretty top food crafted by Hawaiian Chef Ed Kenney and delicious tropical cocktails. If coming in a friends, fun, and/or vacation plan, we'd definitely stay here again.
The great things
The design, art, and outpour of creativity is consistent throughout all the spaces and makes you want to stop for a photo in every corner
The service and staff are great, they'll make sure to accommodate your needs
Great location nearby stores, restaurants, bars, and the beach. The restaurant of the hotel is also pretty fantastic
The not so great things 
Despite the cost, we wouldn't place this kind of hotel in the luxury category but definitely in the cool category. It's renovated motel much like The Ace hotel concept so you're actually paying for the coolness of the place.
The rooms can be quite small
Because it's also a swim club, it can also be loud during the day
It's not beachfront despite the name, you still have an 8 to 10-minute walk to the beach which really it's nothing.