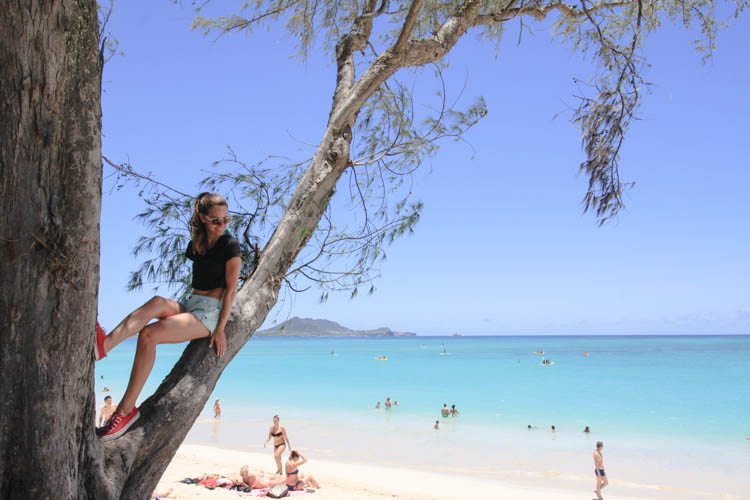 From Waikiki to Lanikai: Say Aloha to a Hike and Swim Paradise
My stay in Waikiki wouldn't have been the same without a trip outside the strip to Lanikai, Oahu, where I experienced a brilliant hike and most beautifully refreshing swim along with some fellow travellers I met back at the hostel. If you're heading to Waikiki sometime soon, don't miss out on a hike/swim paradise in Lanikai!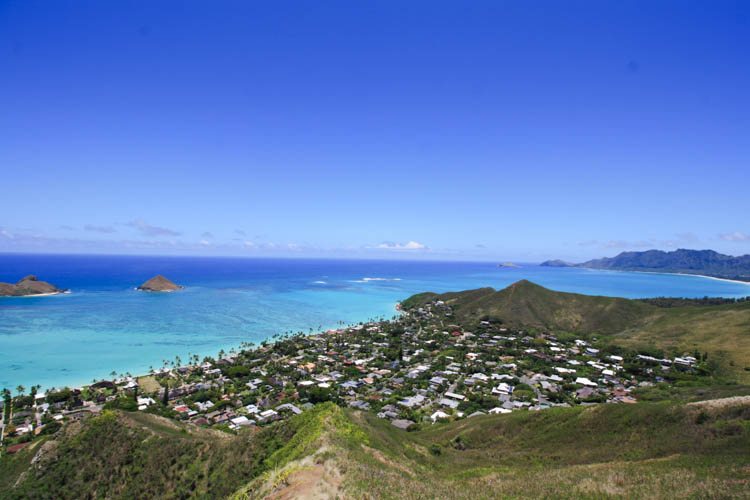 Getting To Lanikai via Public Transit
Happening to be just next to Kailua, you're going to take the 20 bus from Waikiki and transfer at Ala Moana shopping centre (main transfer station). From there, you'll get the bus to your final destination, the 57 to Kailua. Once you're outside the city of Honolulu, the trip is quick and takes you through some pretty incredible-looking scenery to boot. The trip in total takes about 1.5 hours, but it goes by fast. Beware – this is a public transit route, so you may not get seated!
Walk from Kailua to Lanikai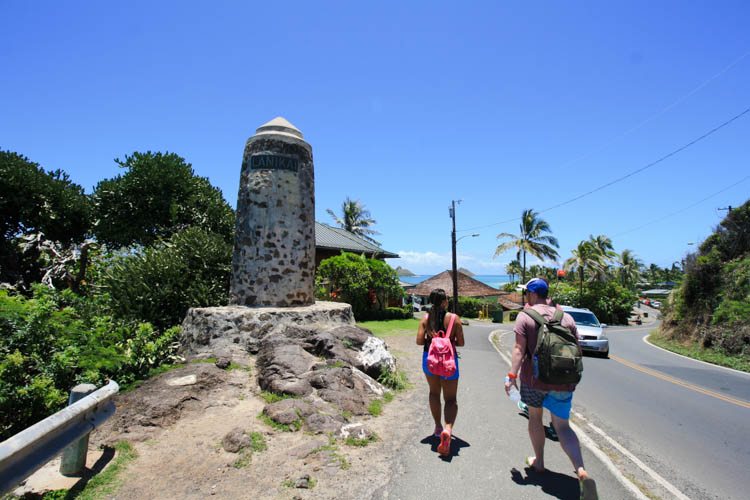 You'll no doubt be tempted to stay in Kailua once you reach this paradise, and while I'd encourage you to stop and enjoy this beach, I'd definitely recommend going just a tad further to Lanikai Beach for some seriously breath-taking scenery that will have you feeling like you're in the most tropical place in the world… wherever that is!
The Pillbox Hiking Trail
I'm not much of a hiker back home, but I made it up this hiking trail without too much difficulty. While I wouldn't recommend it for small children or the elderly, I would say it's a relatively easy hike that will give you the most incredible panoramic view! There are two levels at the top where you can sit, rest, enjoy the view, and take a few dozen photos. Be careful – the terrain is super dry and slippery! Be sure to smother yourself in SPF and bring a real, two-shoulder backpack to make the trek up a little easier!
Lanikai Beach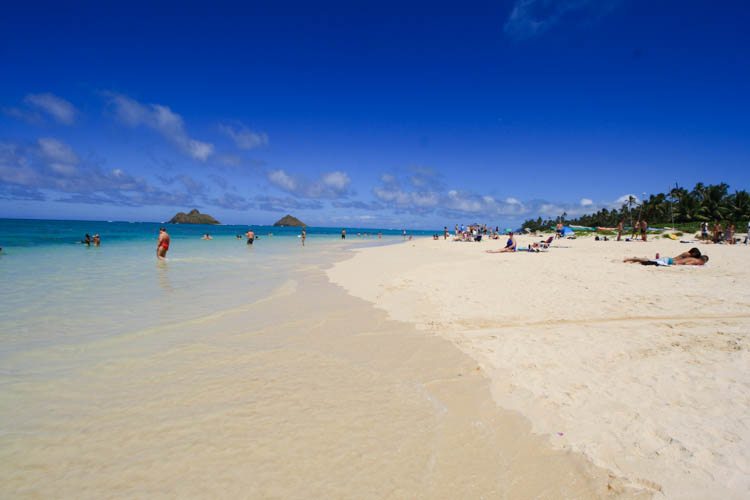 Honestly, one of the most gorgeous beaches I've ever seen in my life – no joke! Especially after your hike, you'll be in absolute paradise the moment you step on the sands of Lanikai Beach. And you'll be totally refreshed when you get in the warm crystal blue water!
Lanikai, Oahu
By Alexa Suter
Lanikai, Oahu

By Alexa Suter

Lanikai Beach, Oahu – just a 1.5 hour transit ride from Waikiki, and located just next to Kailua Beach Park.