A Solo Female's Guide to Exploring Honolulu on a Budget
Hawaii has long been known as a Shangri-La of romance. It's beautiful beaches and destination wedding packages are perfection for many couples, but on my most recent trip to Honolulu, I wasn't married or on my honeymoon. I happen to be a very curious solo female traveler and at the time of this particular trip, I had a budget to last me about a week in the most geographically isolated place in the world. Below are a few of my recommendations on where to stay, what to eat and how to have the best adventure while on your own exploring the beautiful island of Honolulu.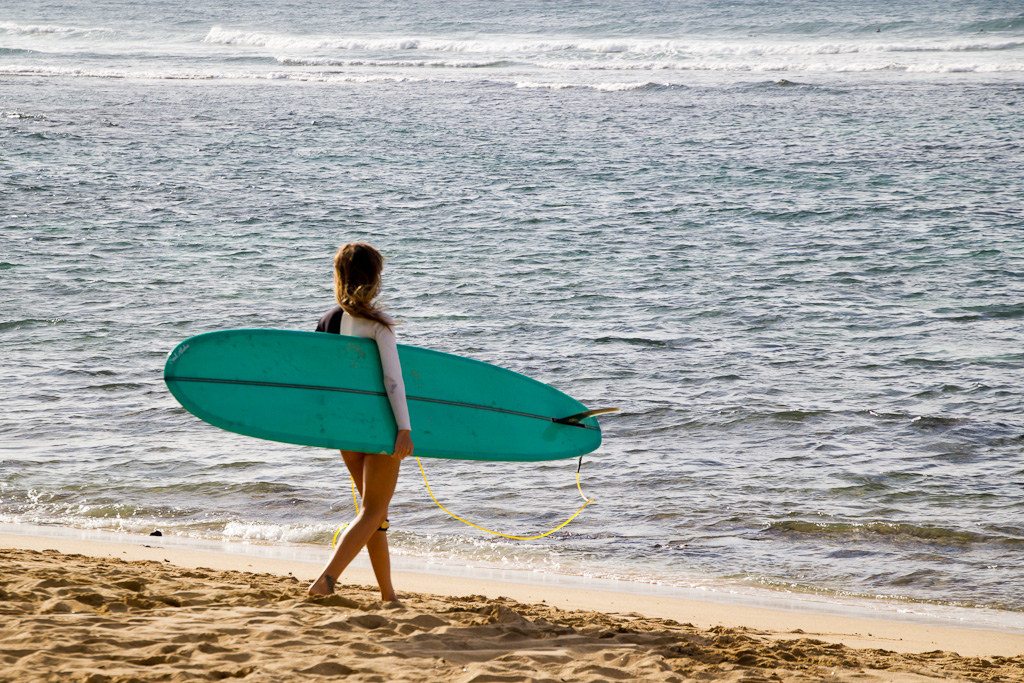 Photo: hjl
Where to stay
Contrary to the belief that Honolulu is merely a hub of luxurious and expensive hotels, there are actually quite a few decent hostels on the island that provide safety, sleep and interesting people. If you're looking for all the action, Waikiki is the place to stay since it's where most of the shopping centers, restaurants, and bars are located. I stayed at the Waikiki Beachside Hostel on Lemon Road, but there are a few others in close proximity that offer similar rooms and accommodations. Be sure to check out HostelWorld for the most recent hostel reviews and price comparisons!
What to do
There is no shortage of things to do in Honolulu and I'd highly recommend renting a moped or car and making your way around the entire island. Since I initially wasn't sure what parts of the island I'd enjoy most, I made sure to take a full-day bus tour of the entire island at the beginning of my trip and then returned and frequented my most favorite neighborhoods.
Waikiki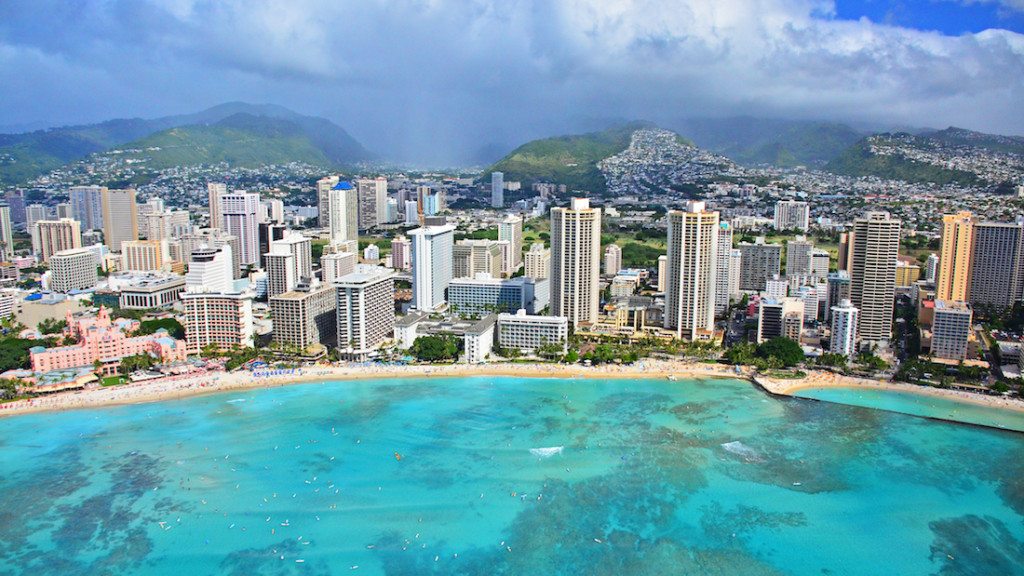 Photo: Edmund Garman
Perhaps the most vibrant neighborhood in Honolulu, Waikiki is always bustling with people and with convenience stores at every corner, it has everything you'd ever need! Taking a walk down Kalakaua Avenue is a great way to wander and do some shopping and if you're into it, find the nearest hotel rooftop bar and treat yourself to a Mai Tai at sunset (or go dancing at one of their many clubs, whichever). It should also be noted that the waves in Waikiki are much calmer than the ones in the North Shore due to the bay being protected, so if you're new to surfing and have always wanted to try it, Waikiki is the beach to do so! There are a ton of surfing classes you can attend and if you're lucky like I was, you may even meet a professional surfing teacher in the lobby of your hostel!
Hanauma Bay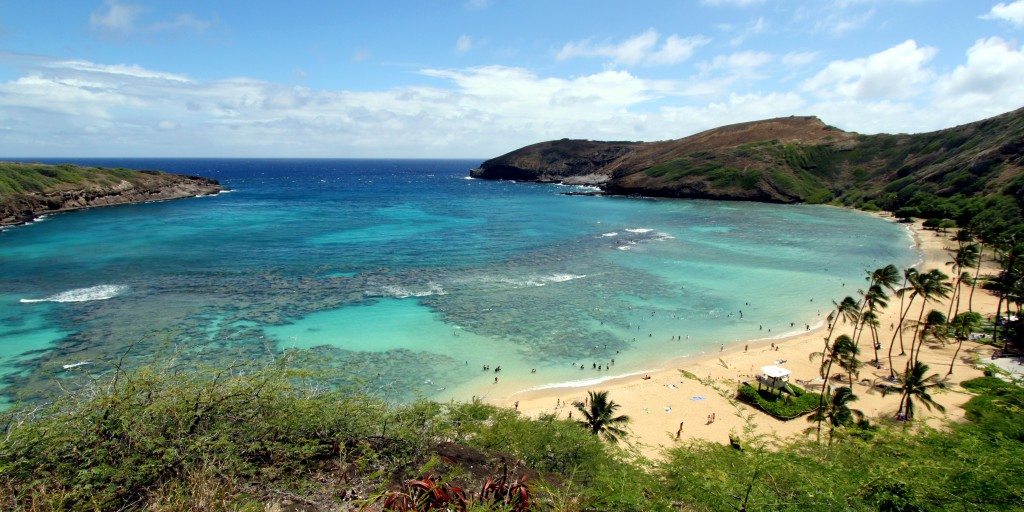 Photo: Prayitno.
A trip to the island's nature preserve and beach park, Hanauma Bay, is a must for anyone wanting to snorkel and meet a sea turtle. The ocean waters are incredibly crystal blue, with amazing coral reefs and an exciting variety of colorful fish, rays and turtles. The location itself is outlined with tall palm trees and there's more than enough room to stretch out your towel on the sand, also making it a great place to tan after visiting marine life.
Lanikai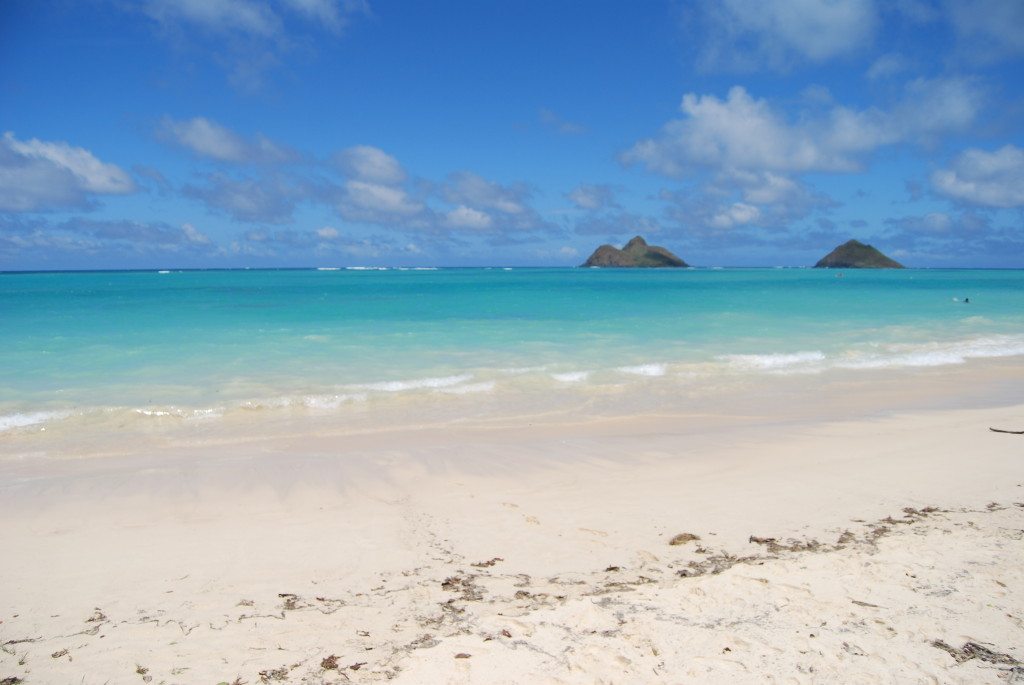 Photo: Matt Sims
Lanikai, which literally translates to "heavenly sea", is like a scene straight out of a postcard. The small half mile beach is surrounded by white sand and also happens to rank among the best beaches in the world! Since it's located in an upper-class residential neighborhood and is only accessible through little public paths, you end up feeling like you've found your own little secret beach (depending on how busy it is that day, I may have lucked out). Simply pack yourself a few snacks, bring along a good book and enjoy the view! Note to self for next time: keep an eye out for professional models on bikini shoots and don't walk right into the shot.
North Shore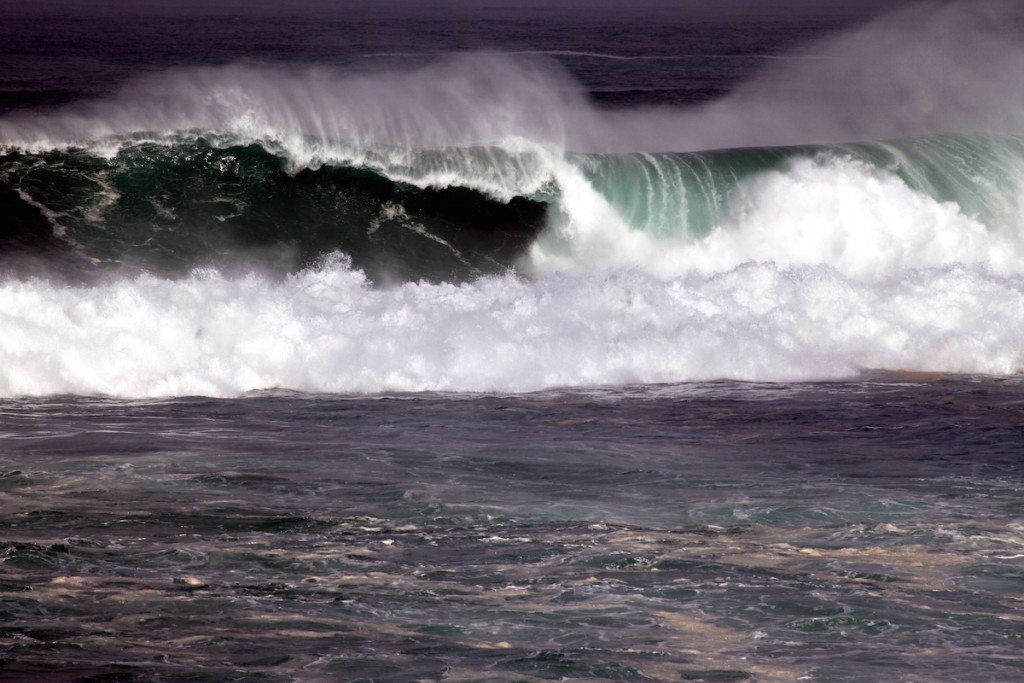 Photo: Ariane Middel
Home to the world famous North Shore waves, this part of the island is the place I fell in love with the most. It's warm tropical rain, random coconut huts, and entertaining surfers will make you want to curl up in one of their many local cafés and trade adventure stories with all of the other travelers. Be sure to spend an evening at one of the restaurants by the water and order one seafood dish after another!
Hike the Koko Head Crater Trail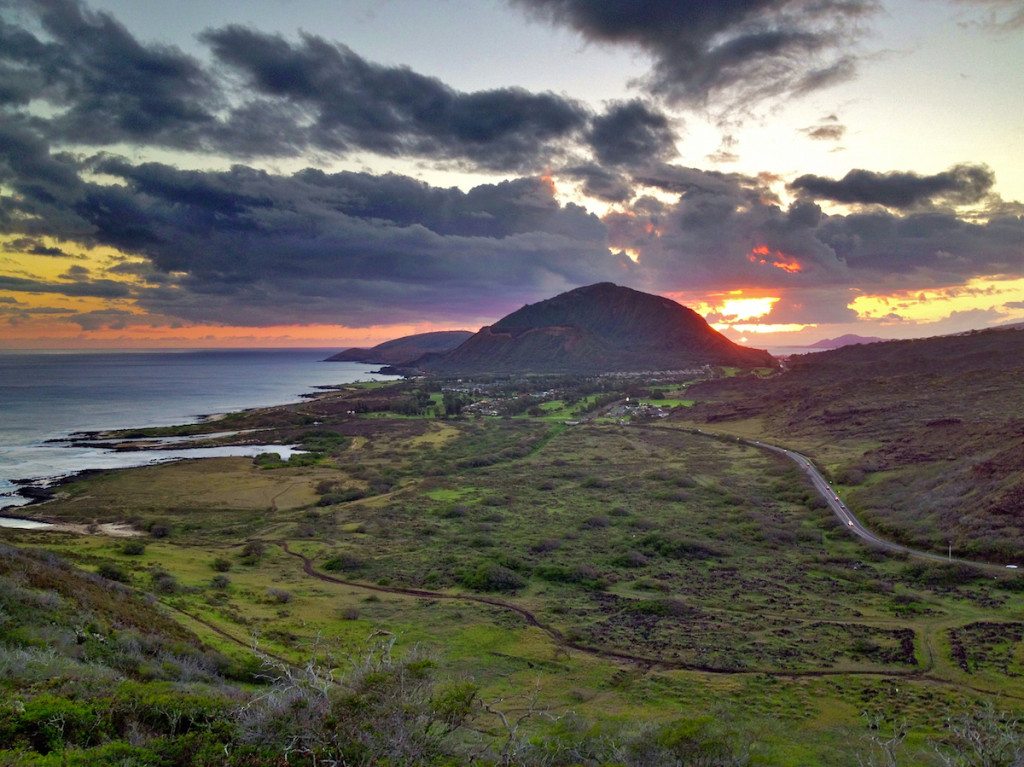 Photo: Jai Mansson
1100 demanding steps up a railway that's set on a giant hill and the most rewarding of views! If you're in for a slightly more illegal option, there's also Honolulu's Stairway to Heaven hike, but I'll leave that decision up to you.
What to eat
Since Honolulu is a bit on the expensive side, a great way to save some money while exploring the island on your own is to visit the nearest grocery store and cook your own meals! Most hostels have a common kitchen for everyone to use and mine even had it's own in-suite kitchen which made cooking super easy and convenient. Nonetheless, I'm a huge advocator of exploring local restaurants and the following are my food recommendations on what to try while in Honolulu: the macadamia nut stuffed French toast at Lulu's, a shot of coconut in your coffee, chocolate haupia pudding, spam musubi, açai bowls, garlic shrimp at one of the many popular food trucks, Lau Lau, shaved ice, fried banana lumpia and loco moco.