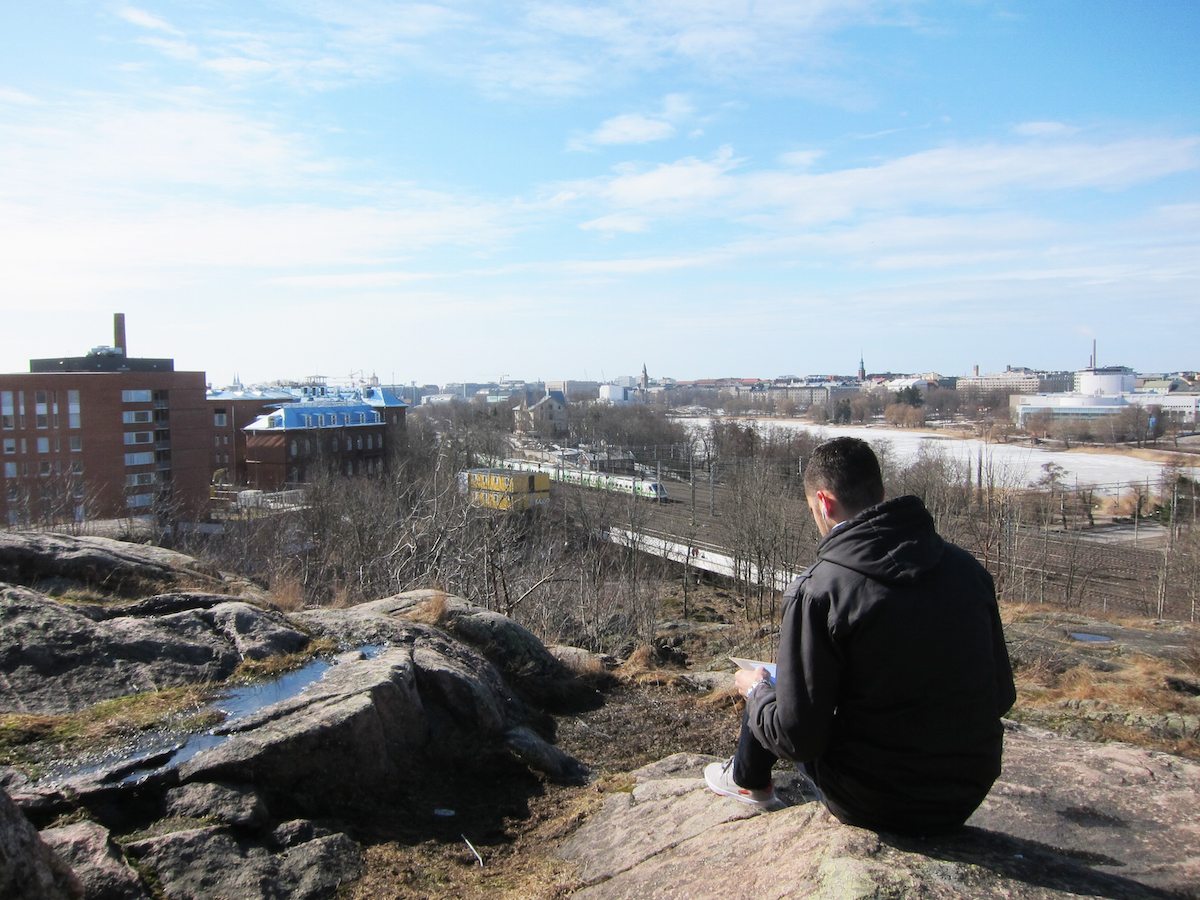 Finding Inspiration in Travels To Create Art: The Jaunt Project
Posted on
8 February, 2017
"Combining the two best things: art and travel" are the words the company The Jaunt live by. The core of the project is to let artists travel the world in order to become inspired, but hopefully, the experience has an effect on the artists that transcend that limited time frame and expand their artistic practice as a whole. In this way, The Jaunt wishes to become a catalyst for progress and new insights into the creative process of their artists. Here's an interview with founder Jeroen Smeets to get a little insight on the project, the artists and how to get involved.
Tell us a bit more about yourself. What career path did you have when you decided to launch The Jaunt?
My name is Jeroen Smeets. I'm from the Netherlands originally, but I've been living in Denmark for the last 6 years. I've been working in the creative industry / art scene for a little while. Before launching The Jaunt I was working as the editor in chief of a skateboard magazine, published my own art magazine titled 'EIGHT', and I am still the owner of YOUR:OWN agency. So a little bit of everything. Mainly, always in touch with artists about different projects and exhibitions. The one thing leads to another.
What is The Jaunt? How does it work?
The Jaunt combines the two best things in life; Art & Travel. We send artists on trips all over the world in order to become inspired. Once the artists come back from their trip they create an artwork and we create a limited edition screen print of the artwork. These prints are available before the trip takes place. When you order your print, you have no idea what it's going to look like yet. You only know which artist is going to where. The rest will unfold itself during the trip, as the inspiration unfolds itself before the artists.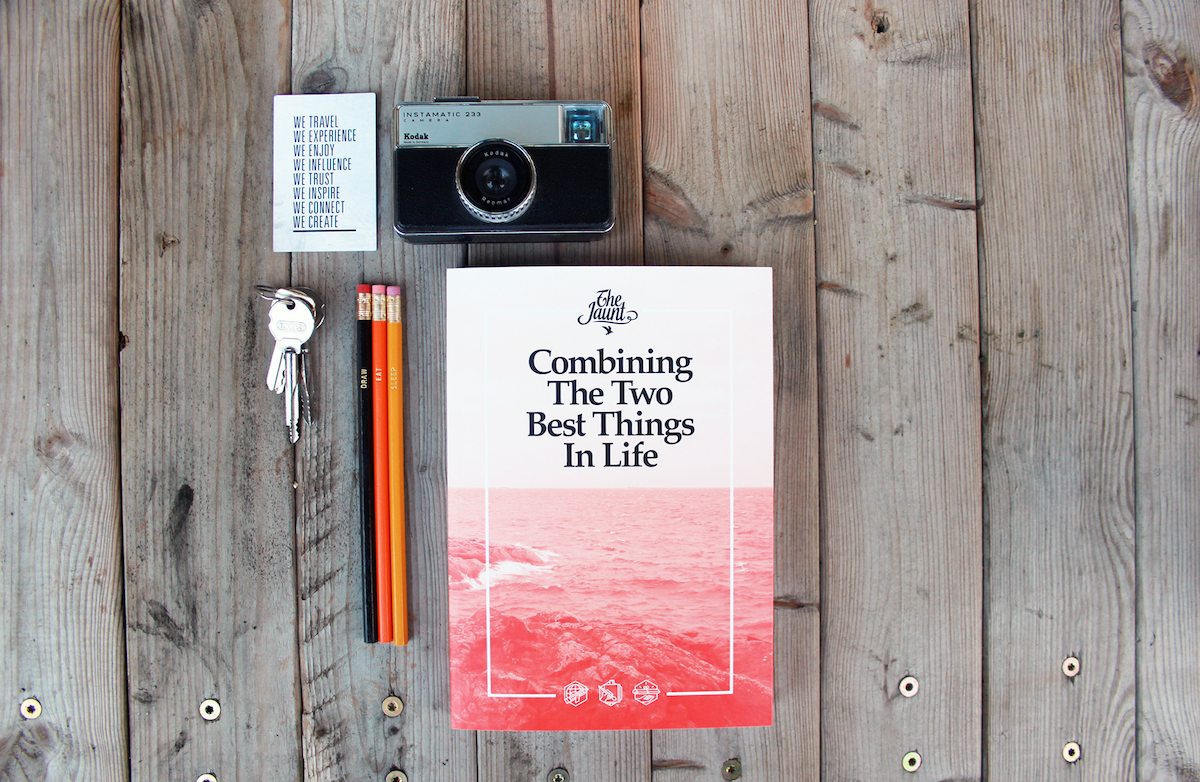 Why did you think there was a need for The Jaunt or a market that would be interested in this type of model?
I wasn't sure about this at all. I had no idea of people would be willing to pay for an artwork that they hadn't seen yet. It was a total stretch. While talking with artists I would always hear that they had just come back from a trip and become immensely inspired, or had a very strong desire to go and travel to become inspired. I was looking into ways to make this possible for artists for a while, discussing options with artists and other gallery's. In the end, The Jaunt as it is now, is what it became.
I think it's every artist's dream to travel to unknown locations to find that creative spark. From the artists you have already worked with, what have you seen are their reactions to the trip?
I think the beauty of the project is that every artist approaches the trip differently, and it becomes very personal. We've had artists who rented a camper and went on a camping roadtrip throughout the country, but we've also had artists who are so busy at home that on their trip they finally found the time to sit down in a cafe for hours on end and just draw in a sketchbook. We've had artists coming out of a relationship break up and being away from home gave them some more space in their head and we've had artists who delved into the history of a particular situation and found connections to their own work and art history. We've even had an artist who fell in love during his trip and eventually emigrated to be with her. Each trip is different, and that's what keeps the project interesting and exciting for me.
Have you encountered a situation where an artist couldn't find the inspiration they were looking for? How did you manage?
Luckily not yet. Inspiration can be found in the smallest things, and maybe it doesn't even come from anything concrete. I think it would be next to impossible to come home from a trip to a place where you've never been to before and come home without any inspiration whatsoever. That person would be one close minded and boring person I reckon. It would be interesting to meet him or her.
What's the intention behind the locations you have picked? Do the artists decide where to go or do you?
Sometimes I have a suggestion for the artist, and sometimes I ask the artists if they have suggestions for destinations. The main criterium that we have is that the artist has never been at that destination before. Other than that we try to find an exciting match for each artist. Sometimes that's a destination that they've always wanted to go to. Sometimes that's a destination that the artists know absolutely nothing about.
How do these trips get financed? What happens if the pre-sale of an artist's print does not get complete?
All of the trips get funded by the prints that we sell before the trip takes place. We always sell the prints at 60€, and if the edition doesn't sell out, we offer the prints in our Print Archive (thejaunt.tictail.com) for double the price once the print is revealed.
How do you select the artists?
I personally curate the artists and I like to think that all of the artists share the same kind of creative energy. Even though they work in very different fields or styles, I see a red thread throughout all of the artists that we've worked with so far. It's hard to pinpoint exactly what the criteria are, but when it's right, it's right.
How do you think travel relates to inspiration and work creation? 
I don't think it is the traveling in itself. The key factor is being able to open your mind to new and different experiences, but in theory this could happen this as well 500 meters from your house. But while you are traveling into new territory, and stepping out of your comfort zone, you open up yourself more to these new impulses.
What's coming next? Plans for the future?
Last year we started a new series called Jaunt Forma, for which the end results of the trips are not screen prints. For these trips the artists create a series any type of unique artworks. We've had two wood sculptures, and our next artist Monica Ramos is going to create a series of original water colour paintings. She is leaving for her trip on the 20th of February, and you can still order her trip on www.thejaunt.net/trips

This year we are also going to start sending out a handful of artists without telling them where they are going. I'm very curious to see if and how this affects the artists experience and creative process. 
We're working to put together our second book, and a new group exhibition in the near future as well. Plenty of plans!