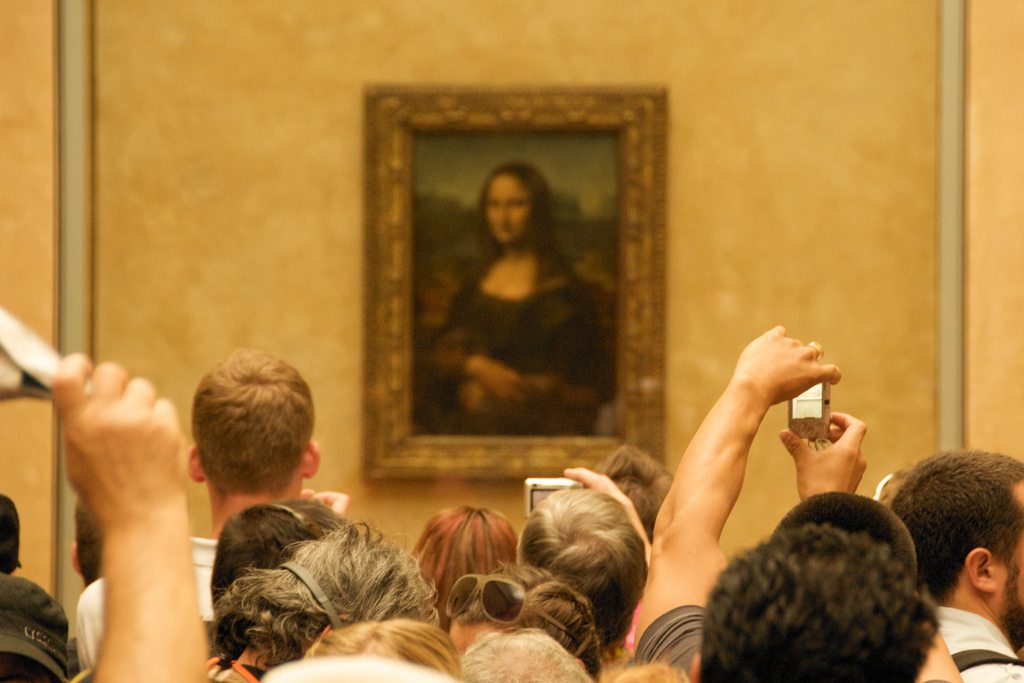 How To Decide Which Activities To 'Hit' or 'Skip' When Travelling
Posted on
1 December, 2014
The task of deciding how to spend your days in a new city or country is a daunting one. Reading guidebooks, scanning Internet reviews and chatting with friends and family can make the process even more overwhelming. Do I really need to see the Mona Lisa in the Louvre? Is it obligatory to visit the Acropolis when in Athens? Will I regret not scuba diving at the Great Barrier Reef?
These are questions all travellers struggle with. In order to experience the best parts of a new place without compromising your personal preferences, you have to pass up certain opportunities in favour of embracing others.
Here are a few guidelines for knowing which activities to 'hit' or 'skip' on your travels!
1. Hit: Whatever speaks to you most
Identify whatever it is that most excites you when you travel. Is it food and drink? Nightlife? Outdoor spaces? Meeting locals? Stellar viewpoints? Walking around? Shopping? Choose the aspects of exploring a new city that most appeal to you and then structure your trip around these preferences.
If you love live music, seek out the best local musicians playing outdoor concerts or headlining at a small underground bar. If you're all about wine, scope out the local wineries or vineyards and book a tour or a tasting. If you relish a quiet afternoon spent people-watching, pack a picnic and head to a nearby park or sip coffee at a busy sidewalk café.
Skip: Anything that doesn't thrill you
Don't waste your time and money on activities that you know you don't like. Despite the rave reviews surrounding the beachside nightclubs in Barcelona, don't stand in line and pay a cover fee if you know that drinking and dancing isn't your thing.
The sailboat excursions off Dubrovnik's coast are supposed to be stunning, but don't feel obligated to go if you get violent seasickness any time you're on the water. Be open to new experiences, but don't feel guilty about saying no to an activity that doesn't add to your happiness.
2. Hit: At least one cultural space
Even if art or history isn't your thing, gaining a sense of a city's culture is an important part of traveling. Visit a museum, check out a local pottery shop, peruse an art gallery, see a show at the theatre or wander around an old bookstore.
Skip: Every single museum, exhibition and castle listed in your tourist handbook
You don't need to visit every museum or historical centre in order to have a basic grasp of the culture and history of the place you're in. Forgo the places that don't seem as interesting or affordable in favour of choosing one or two that pique your curiosity. Remember: quality over quantity.
3. Hit: Whatever is seasonally appropriate
If you're visiting southern Spain in July, go sunbathing and swimming at the beach. If you're in Austria during December, check out the Christmas markets and drink steaming cups of Glühwein (hot mulled wine). If you're in Argentina in March, enjoy the many parades and concerts at the annual Wine Harvest Festival. Every season presents new opportunities to engage more fully with the unique culture and lifestyle of a place, so take advantage.
Skip: Whatever you can do at home
If there are events and activities that you already take part in at home on a regular basis, don't feel obligated to repeat them during your travels. Focus on what is relevant and specific to the city you're in and save the familiar stuff for your hometown.
4. Hit: At least one major landmark
The Eiffel Tower, the Taj Mahal, Stonehenge, the Great Wall of China, the Statue of Liberty, St. Basil's Cathedral … The list of significant world landmarks is long, as are the lines outside them. But there's a reason that people across the globe have visited and photographed these monuments, churches and buildings for centuries now. It's because these places mark a period of history—they are astounding architectural feats that represent a nation's triumphs and trials.
Take the time to see at least one of the major landmarks wherever you are, despite how touristic or overrated it might seem. Whether you stand beneath it, climb to the top of it, go inside it or just admire it from across the street is up to you—just make sure you witness its splendour.
Skip: A full-guided tour of a major landmark
Unless you're the type of person who delights in slipping on a pair of headphones for a private audio tour or walking with a group through each room of a chateau, skip the guided tour and explore on your own time.
Eat cheese and baguettes on the Champs des Mars in front of the Eiffel Tower but don't climb to the top. Or snap a photo of Big Ben from across the river but don't battle the crowds to get inside. Experience an important landmark in whatever way you'd like for however long you'd like, even if that means not partaking in the traditional guided experience.
5. Hit: Whatever a place is famous for
While it might seem cliché to take surfing lessons in Portugal, order sushi in Japan or visit a coffee plantation in Costa Rica, participating in an activity that a place is best known for is the best way to get to know it well.
Find out what makes a city or country unique—whether its salsa clubs, seafood, adventure sports, eco-tourism, meditation temples, bike riding or beer—and make an effort to experience that in the most authentic way possible.
Skip: The tourist traps
Avoid places that are extortionately priced or packed only with fellow tourists. Seek out the restaurants, bars and tours that are operated and trusted by locals. You can still try margherita pizza in Naples—just skip the café in the main plaza that advertises its menu items with photos and opt for that pizzeria down the street with the Italian patrons instead.