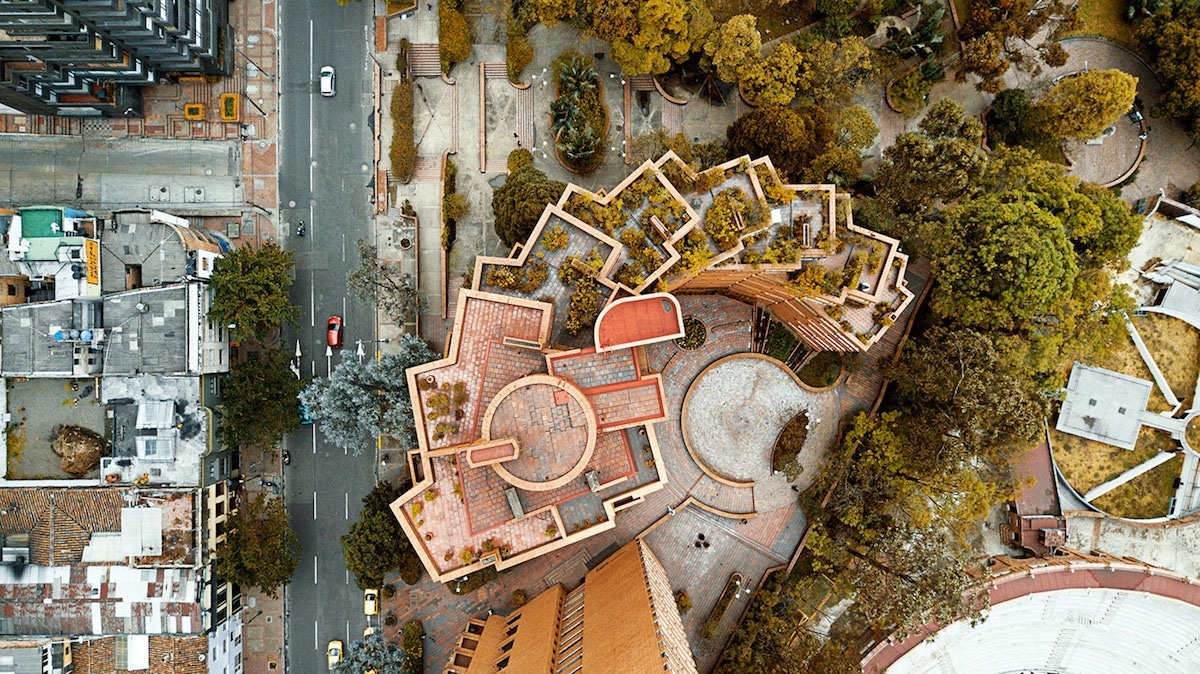 Aerial Photographs of Bogota Transform the City in Interesting Geometrical Patterns
Bogotá, the capital of Colombia, is the largest city of the country with eight million inhabitants and at an elevation of 2,640 m (8,660 ft). When it was founded in 1538 by Spanish conquistador Gonzalo Jiménez de Quesada after conquering the Muiscas, the indigenous population of the region (and basically taking ownership of what didn't belong to them), the city definitely didn't look like this.
Fast forward 480 years, Colombian Creative Director Camilo Monzón Navas has captured these beautiful aerial photographs of the city showcasing its interesting patterns and geometry in creative angles that hadn't been seeing before. As he continues to explore Bogotá from the sky, sometimes you think twice if the images are paintings or actual photographs. Bogotá weather being so volatile, sometimes it's hard to capture the perfect light for the photograph, so he gives it a couple tries until he gets the shot he had envisioned. His objective is to show "the better face of Bogotá. A city with many faces from the street and a million faces from the sky."
You can see more of his work on Instagram and follow the journey as he continues to discover the city from another angle.