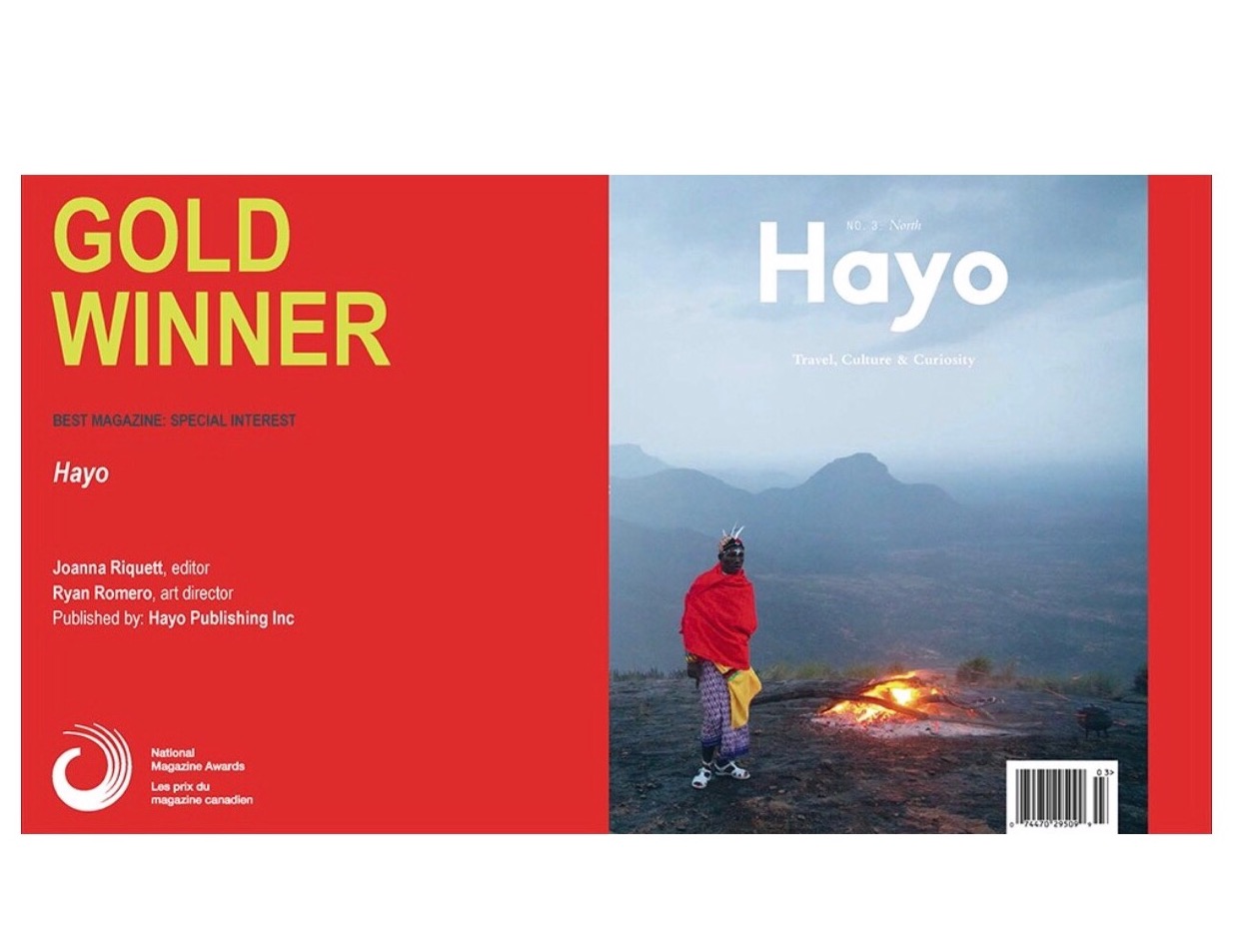 3 Issues, 2 Awards: Hayo Wins Second Award as Best Special Interest Magazine
How gratifying is the feeling of being recognized for your work! Last Friday, the number one magazine industry event of Canada, National Magazine Awards, took place in Toronto and Hayo resulted winner of the category "Best Special Interest Magazine" with issue Hayo No. 3: North. Last year, we received the award in the same category with the issue Hayo No. 2: East.
We are incredibly proud of this recognition and want to aknowledge the incredible team behind it, the amazing and talented contributors and, of course, our readers and the brands that make it happen for us. Thank you always for the support, we'll continue to provide you with quality content for both your visual and intellectual pleasure.
Here's the full information:
Congratulations to the winners & finalists of the 41st annual National Magazine Awards. Gold and Silver medals were presented in 29 categories at the NMA Gala on June 1, 2018 at the Arcadian Court in Toronto. This year, 197 Canadian magazines from coast to coast to coast—English and French, print and digital—entered the best of their editorial and design to the National Magazine Awards, submitting the work of more than 2000 writers, editors, photographers, illustrators, art directors and other creators.
The NMAF's 150 volunteer judges nominated a total of 208 submissions from 81 different Canadian magazines for awards in 29 written, visual, integrated and special categories.
The winners for the six GRAND PRIX: BEST MAGAZINE categories are: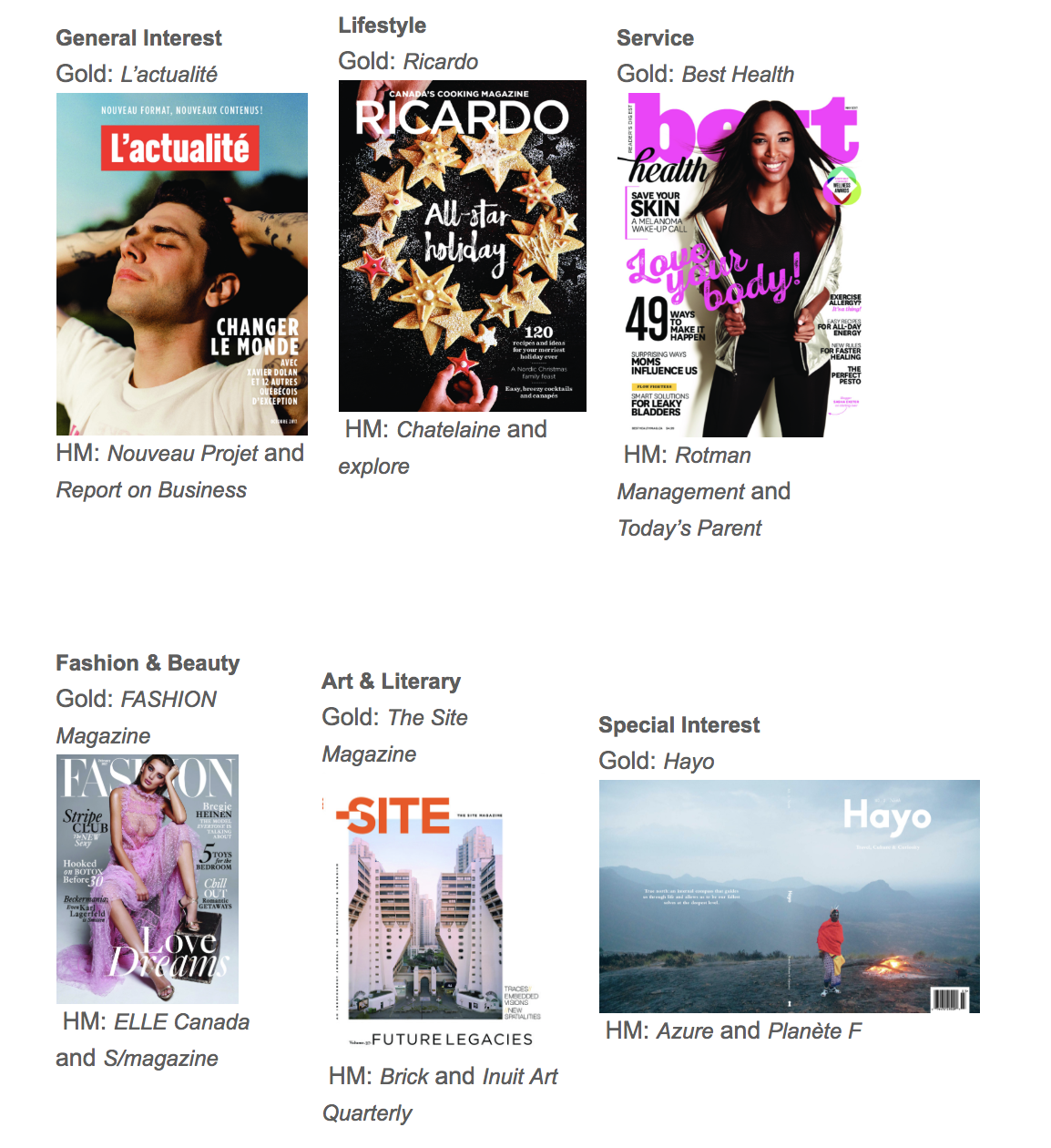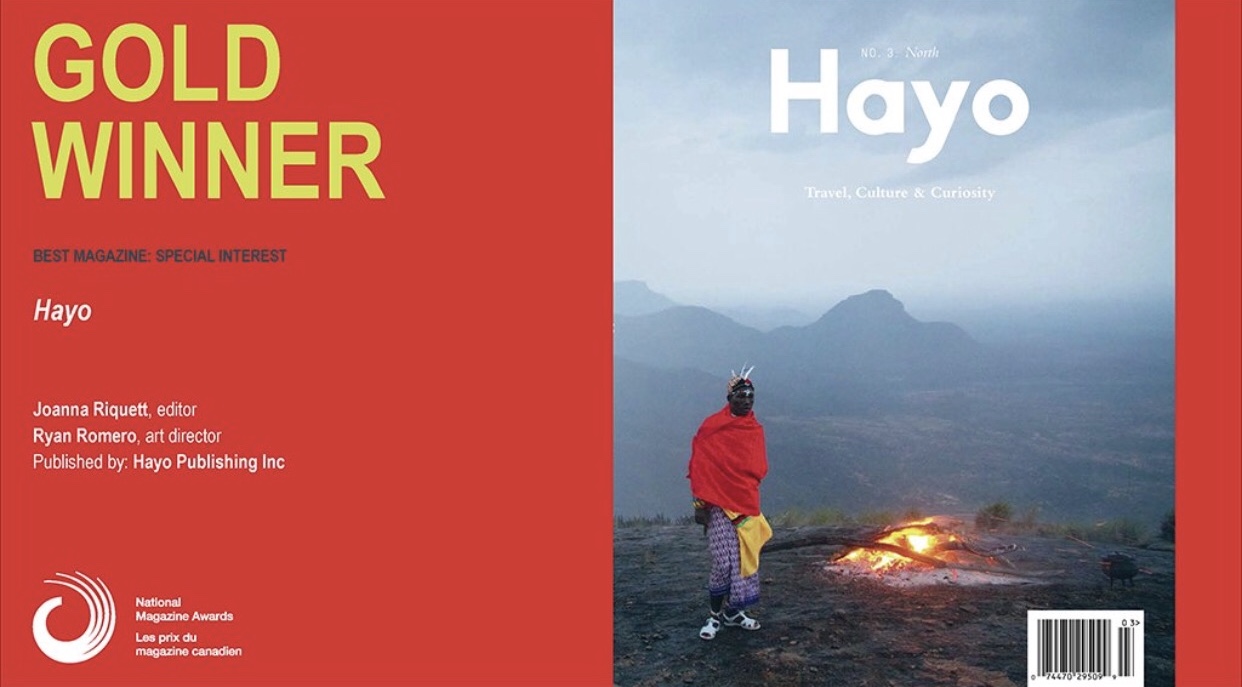 Thank you again and congrats to all the other winners and nominees. Keep rocking the magazine industry!