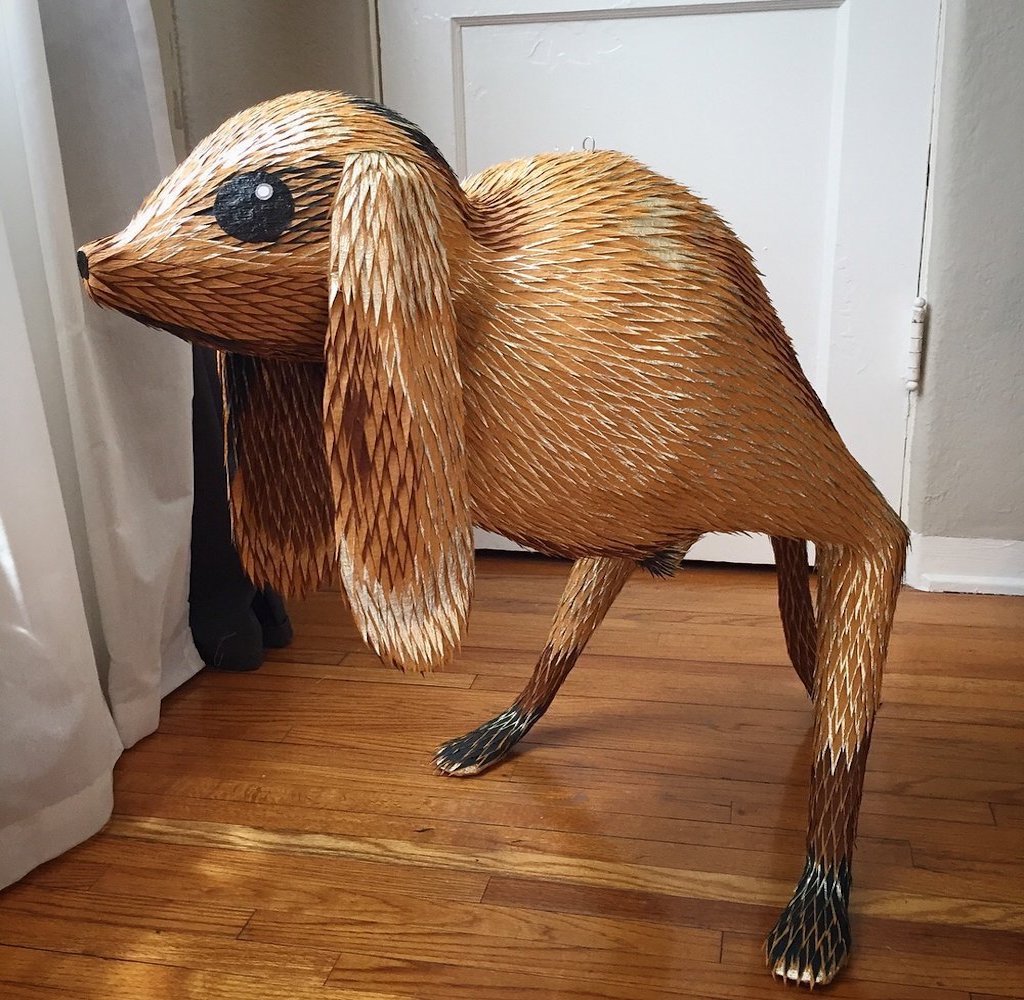 15th Century Dutch Paintings Brought to Life as Structural Piñatas
Posted on
22 August, 2017
When one thinks of piñatas and the sweet treats they hold, the mind often wanders to charming birthday-themed shapes like the multicoloured llamas, happy faces, or any other endearing shapes you can imagine. Artist Roberto Benavidez on the other hand, has a different take on the art of piñata-making.
Benavidez is known for making unusual and beautiful piñata sculptures ranging from sugar skulls, birds and even paintings. In regards to 15th century Dutch painter Hieronymus Bosch, Benavidez saw an opportunity to create 3-dimensional representations of Bosch's classic artwork in life-size form, adding an other-worldly feel to the sculptures. The majority of the sculptures created are bird figures, however Benavidez also crafted a large frog from Bosch's more notable work, The Garden of Earthly Delights.
All Images & featured image: Roberto Benavidez
Full story on Colossal.