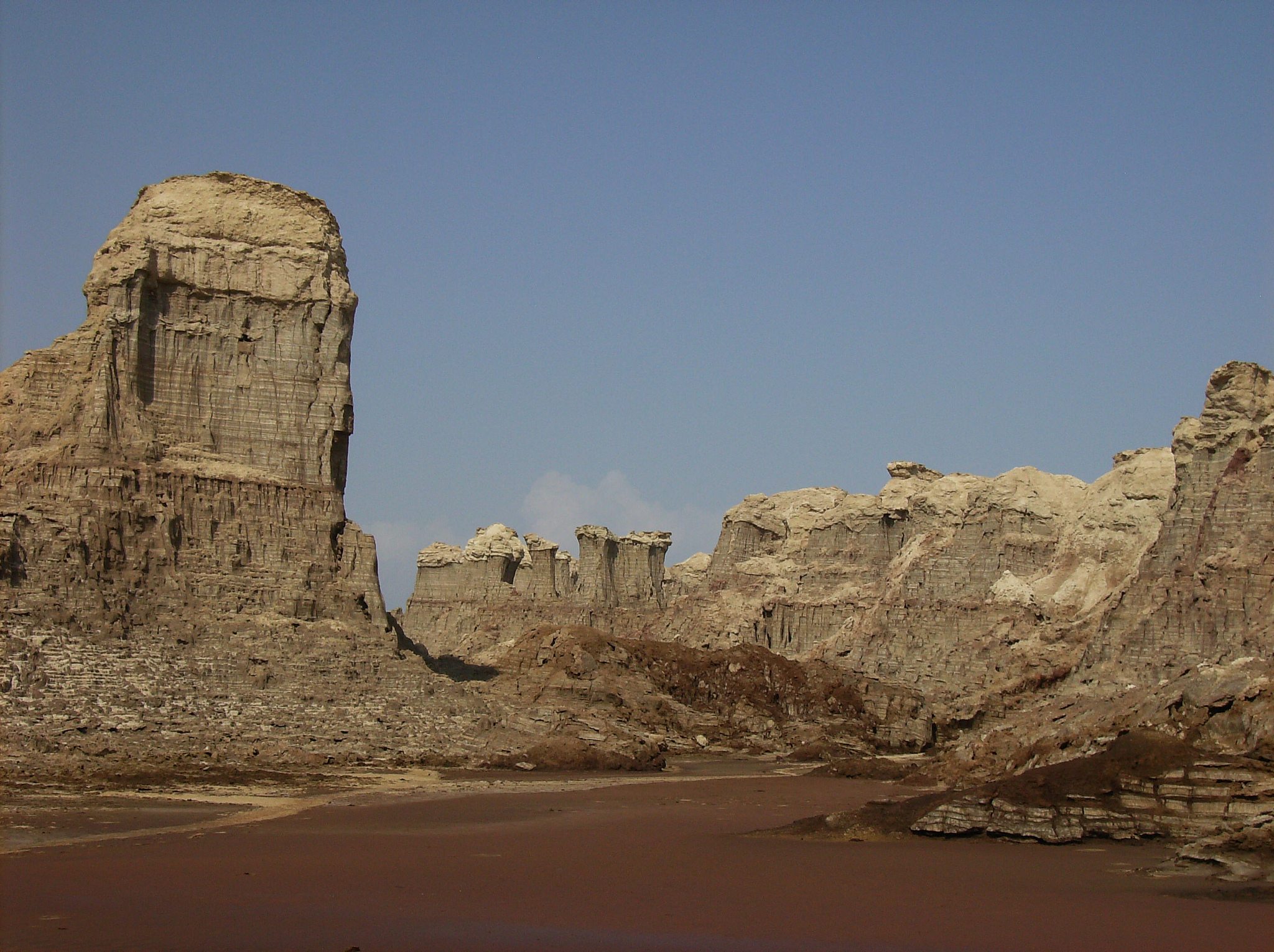 10 Must-See Places in Ethiopia
Posted on
19 September, 2014
There's much more to Ethiopia than the news you consume in the media. Adventure, history, nature, culture, religion, gastronomy… Ethiopia is a perfect mix of it all. The best part is that it's still considered off-the-beaten-path, but it's been awakening the interest of those seeking a more meaningful adventure. Here you can interact with the friendly locals, as well as tribes such as the Hamer and the Mursi, where the women wear enormous lip plates and the men practice stick fighting. These places are guaranteed to scratch your travel itch.
Ten Must-See Places in Ethiopia
By Hayo Magazine
Whether you're looking for adventure, history, nature, or culture, Ethiopia has it all. Here are ten places guaranteed to scratch your travel itch.
Explore the Rock-Hewn Churches of Lalibela

By Hayo Magazine

Discover the 11 rock-hewn churches of Lalibela. Carved out of the ground some time in the 12th or 13th century, they are mesmerizing. 

Trek the Semien Mountains

By Hayo Magazine

Spend three to five days trekking in the Semien Mountains to spot the endemic Gelada Baboon and the endangered Walia Ibex, and be spellbound by the views.

Take a Day Trip to Wenchi Crater Lake

By Hayo Magazine

A day trip away from Addis Ababa is Wenchi Crater Lake. Ride on horseback to the lake and hop on a boat to see the old monastery on the island. 

Ride through Bale National Park

By Hayo Magazine

Spend four days horseback riding and camping through Bale National Park, where you can spot waterfalls and the rare Ethiopian Wolf. 

Get Mystical in Lake Tana

By Hayo Magazine

Roam through the 30 monasteries and churches on the islands and peninsulas of Lake Tana, the birthplace of the Blue Nile. 

Feed the Hyenas in Harar

By Hayo Magazine

Get lost in the narrow streets of Harar's walled city and feed the spotted hyenas at night. 

Touch History in Axum

By Hayo Magazine

Visit the 1,700-year-old obelisks in Axum, the oldest continuously inhabited place in Africa. 

Get Your Sweat on at the Danakil Depression

By Hayo Magazine

Explore the volcanoes and multicolored Martian landscapes of the Danakil Depression, the hottest place on earth. 

Meet Local Tribes in the Omo Valley

By Hayo Magazine

Meet the ancient tribes of the Omo Valley, considered some of the most unique tribal peoples in the world. 

Go For a Swim in Langano

By Hayo Magazine

Whenyour adventures are over, soak up the sun and go for a swim at Lake Langano. Takea boat trip to spot some hippos and crocodiles.
This story is part of a larger piece on our featured cover story of the month: Discover Ethiopia.