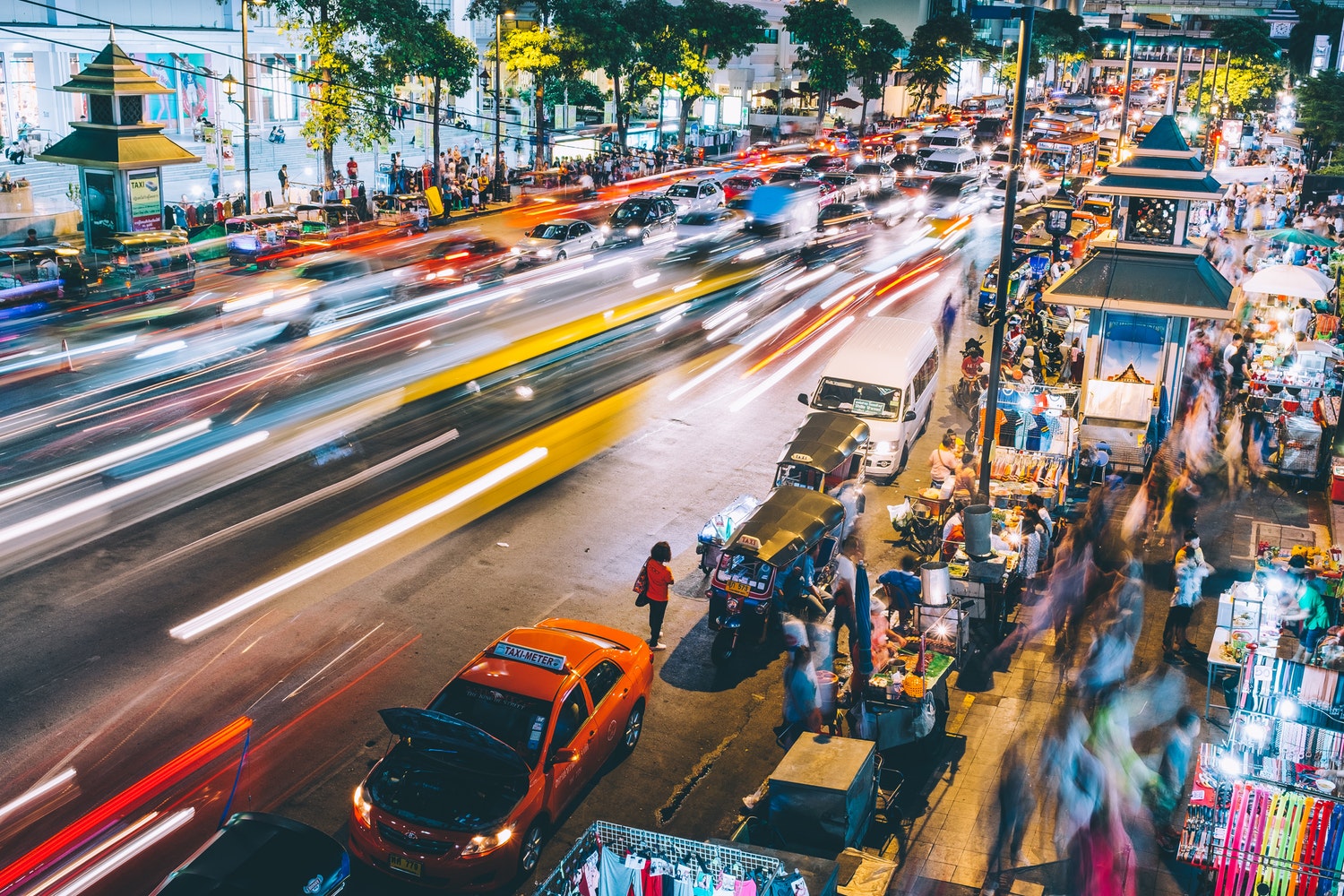 Volunteering in Thailand: A Heartwarming Experience for Travelers
By: Joao Santos
Although traveling is always a unique experience, after a while you tend to get somewhat aimless by just going from place to place with no specific activity or goal on your mind. Despite the fun moments of spending time foreign and meet new friends, there's something hugely rewarding about becoming part of the local community and gain the benefits of befriending the locals.
A Canadian curler from Delisle, Sherry Anderson, once said: "Volunteers don't get paid, not because they're worthless, but because they're priceless.", and she couldn't be more right. The experience volunteering abroad gives you is incalculable, and I've learned life teaching pieces of advice from my volunteering experience in Thailand, particularly with the gracious country and from teaching young children. Here's to why you should jump straight to this unique opportunity.
The country
Thailand is a unique and peculiar place in Asia. A destination where historical catastrophes and rich culture enrich the spirit and soul of locals. It's a versatile country, on one hand, it's a famous destination for backpacking beginners, but on the other hand, a perfect place for a honeymoon relaxing vacation.
It has thousands of Buddhist temples spread all over the country and you don't have to be religious to be amazed by them. They take you to a magical place where the atmosphere is calm and relaxed.
The people
Thailand is known by many as the Land of Smiles, and it isn't just referring to the tourists. Gentle smiles and people kindness reflect the natural hospitality charm of the country.
Although most of them don't speak English, they always have a smile on their face and know how to behave. There isn't much hoarse on the public street and they have a lot of respect for the elder and kids. You'll surely feel welcome as a foreigner.
The food
Thai cuisine is known across the world and lots of Thai restaurants are well implemented in the western part of the world. However, it's mostly not as spicy as it is in Thailand. Don't attempt to be brave and eat the same dish as the locals, probably you won't be able to finish.
Another peculiar aspect about Thailand is the food markets filled with colorful peeled and diced fruit and intense smells of noodles prevailing as a notorious street food odor. Eating street food has many benefits to you, as a traveler: it's generally safe (you can confirm what's being cooked and ingredients are fresh), you get to interact with the locals, it's authentic, delicious and you can experience the sweetest fruit on earth. My personal favorite street food is, without a doubt, Pad Thai and my ultimate fruit choice are the all mighty Mangosteen.
The kids
For many Thai kids, there's no such thing as childhood. In rural Thailand, children don't always have access to the same opportunities as those in the capital or in more urban areas. Many come from disadvantaged families or attend under-resourced schools that can't afford to provide many aspects of modern education.
Students in rural communities often miss out on proper English instructions since their schools can't always afford to hire a native English-speaking teacher. Usually, the teacher won't feel comfortable speaking English with its students and deviate the aim of the classes with other activities like watching an English-speaking movie or prepare for an upcoming special school event.
Therefore, your work in a rural school is important. The kids will value profoundly and will be very committed to impressing you. During my teaching experience, kids would smile bigger and brighter than you, when you smile first during your lessons.
The feeling of gratitude
The is no better feeling on earth as what you'll surely feel during your volunteering experience abroad. You'll be part of something bigger than yourself, you'll get involved with the community and the received compassion is undoubtedly the most rewarding feeling. You'll establish a personal connection you're your pupils and you'll watch them learn and you teach along the way.
For most, your contribution will be a way for a better lifestyle and future life opportunities. Volunteering abroad is life-changing, as my volunteering in Thailand was an impactful experience and although mentally challenging, definitely a remarkable life lesson everyone should experience. So, do not hold your horses and go for it, because this experience should be done at least once in life.