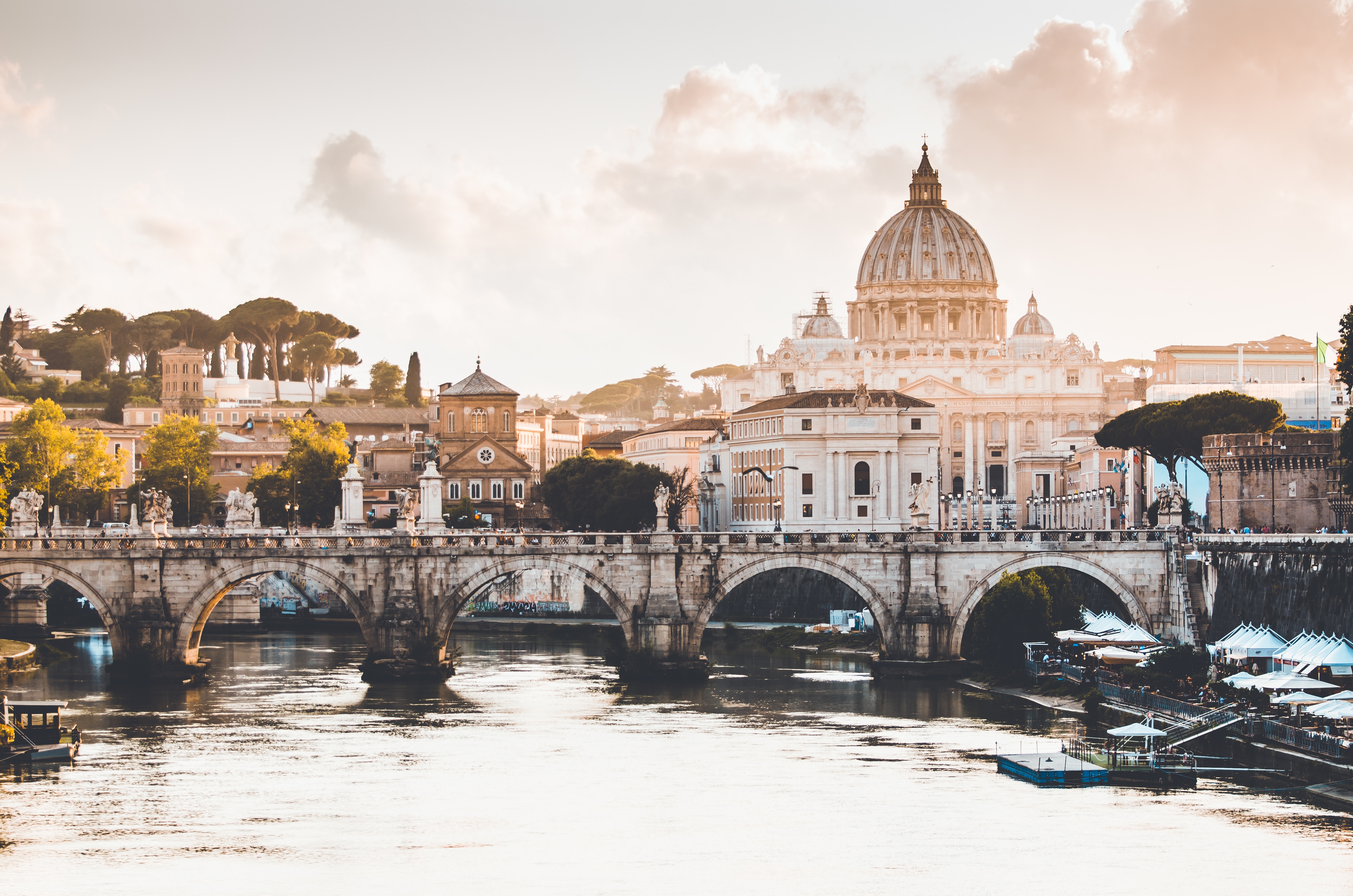 7 Reason Why You Should Choose Italy for Your Honeymoon
Posted on
14 February, 2019
If you are looking for a place to spend a honeymoon you are almost definitely considering at least one destination in Europe. When asked about the most romantic place, most people usually come up with France. Of course mostly because Paris is called the city of love. But there is another place that would satisfy any plans you might have for your ideal honeymoon. Of course, we are talking about Italy, a beautiful country that is washed by the Mediterranean sea.
And if you are not going to tie the knot just yet it is still worth considering the destination. Even if you are still looking for your significant other it might still help you. Who would say "no" to a person that has Italy as a place to spend a honeymoon in their profile info on www.DoULike.com?
"What's so great about Italy?" you might ask. First of all, it's obviously food and wine! Italy can offer a great range of delicious delicacies for any gourmet. The sea provides plenty of fish and other seafood, famous cured meats would satisfy any meat-lover and Italian cheese is second to none. If you are looking for a perfect restaurant for a romantic dinner during your honeymoon, Italy would not disappoint you. It has the second richest selection of Michelin star restaurants in the world!
And any wine-lover would love to travel to a country that produces the largest amount of wine in the world and has one of the oldest wine-making traditions.
The scenery in Italy is simply magnificent. You can find almost any scenery there from Italian Alps to the shores of Mediterranean and beautiful valleys in between. Spending a honeymoon in Italy can be a great chance to experience a wide range of scenery. Or you can spend some time skiing or swimming if you're a fan. The beautiful Italian landscapes would definitely live a mark in your heart and would make the memories of your honeymoon among the most precious in your life. Tuscany, Lake Garda, the Amalfi coast, Puglia are some of the places everyone should see at least once in a lifetime. Beautiful olive groves and grape fields would also please the eye of a tourist.
Another perfect example of why you should spend time on a honeymoon in Italy is the rich cultural and historic heritage Italy can show. There is a lot of historical places you can visit. It probably has more such places than any other country. Colosseum, Venice, Vatican. Just pick your favorites and enjoy the treat. The architecture, the spirit of the place, the climate, everything is just filled with the romance. What else do you need for a perfect honeymoon?
The remnants of a Roman empire are magnificent. Who wouldn't want to touch a piece of history that lies in the basis of western civilization? Cathedrals are also a big part of Italian cultural and historical heritage. St. Peter's Basilica, Duomo, and St. Mark's Basilica are places you should visit even if you are not religious. The architecture of those places is a masterpiece in and of itself. Trust me, you don't want to miss it.
The climate in Italy is very pleasant. You can find places that would be warm even in the winter. And from May to September it is basically paradise everywhere in Italy.
Italy is one of the most visited tourist destinations in the world so the tourism infrastructure is very well developed there. You'll find a wide range of hotels and apartments all through Italy. There are also different resorts for any taste. Do you see your perfect honeymoon as a beach vacation? The beaches of Sicily, Sardinia or Tuscany would satisfy your desires. Do you want to spend your honeymoon at a skiing resort? Welcome to northern Italy.
And last but not least are the attractions and the shopping you can find only here. You can share a gondola ride with your spouse, visit the opera or a museum. You can also enjoy shopping in one of the world's fashion capital cities. Milan, Florence, Naples, and other Italian cities are one of the best choices for shopping. You can find anything that your spouse might be interested in.
Italy is an ideal place to spend a romantic honeymoon. A variety of places of places to visit and things to do can suit anyone. You can find tasty food, great historical and memorable places to visit and a great tourist infrastructure to make your journey extremely convenient. Visiting such great romantic places as Venice, Rome or Milan would make your honeymoon in Italy a truly unforgettable experience. Still thinking about it? Stop hesitating and start planning the journey to this Mediterranean country today!