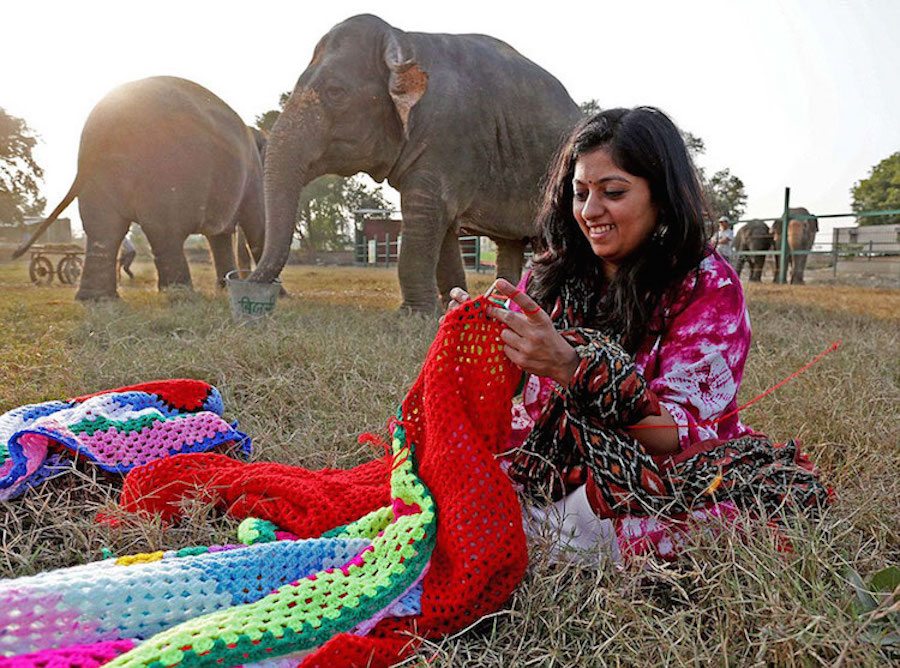 Villagers in India Knit Giant Sweaters to Keep Elephants Warm
Posted on
31 January, 2017
In Mathura, India, villagers and animals are not used to extreme weather fluctuations and in the event of the recent drop in temperatures, the community has come together to produce warm ponchos, onesies and pajama-like outfits for the rescued elephants that live at the Wildlife SOS Conservation and Care Center.
So far, 3 of the 23 elephants in the center have received their fancy knitwear and the ones that haven't have been given regular blanks that although not as colorful, they still get the job done. The temperatures have started to heat up, but the community is still working on producing more warmers hoping they can also be used for next winter.
"It is important to keep our elephants protected from the bitter cold during this extreme winter, as they are weak and vulnerable having suffered so much abuse making them susceptible to ailments such as pneumonia," SOS co-founder Kartick Satyanarayan explained in a release. "The cold also aggravates their arthritis which is a common issue that our rescued elephants have to deal with."
And no one is left behind…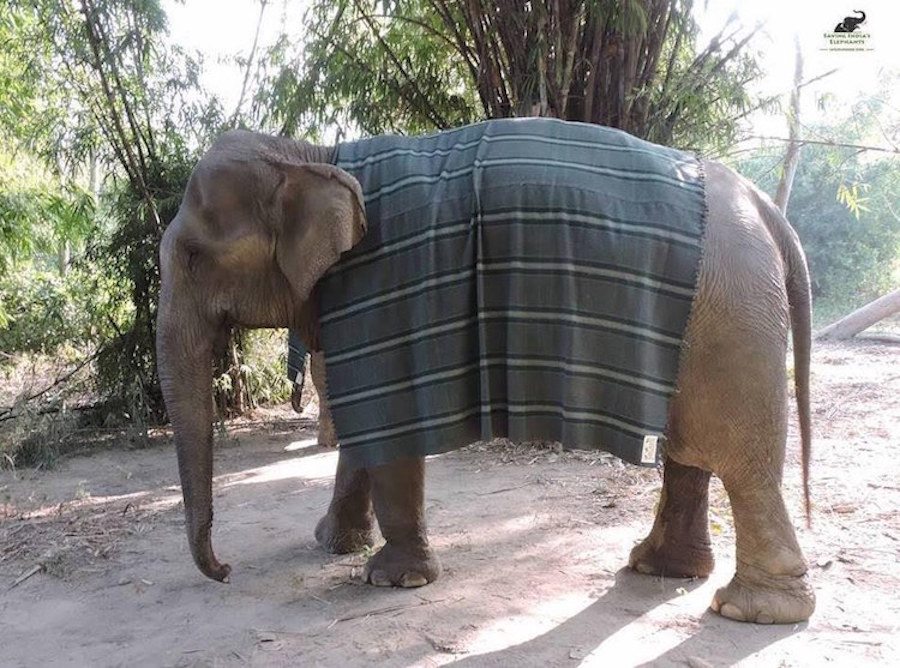 It's news like this that make our days 100% better!
(h/t My Modern Met)