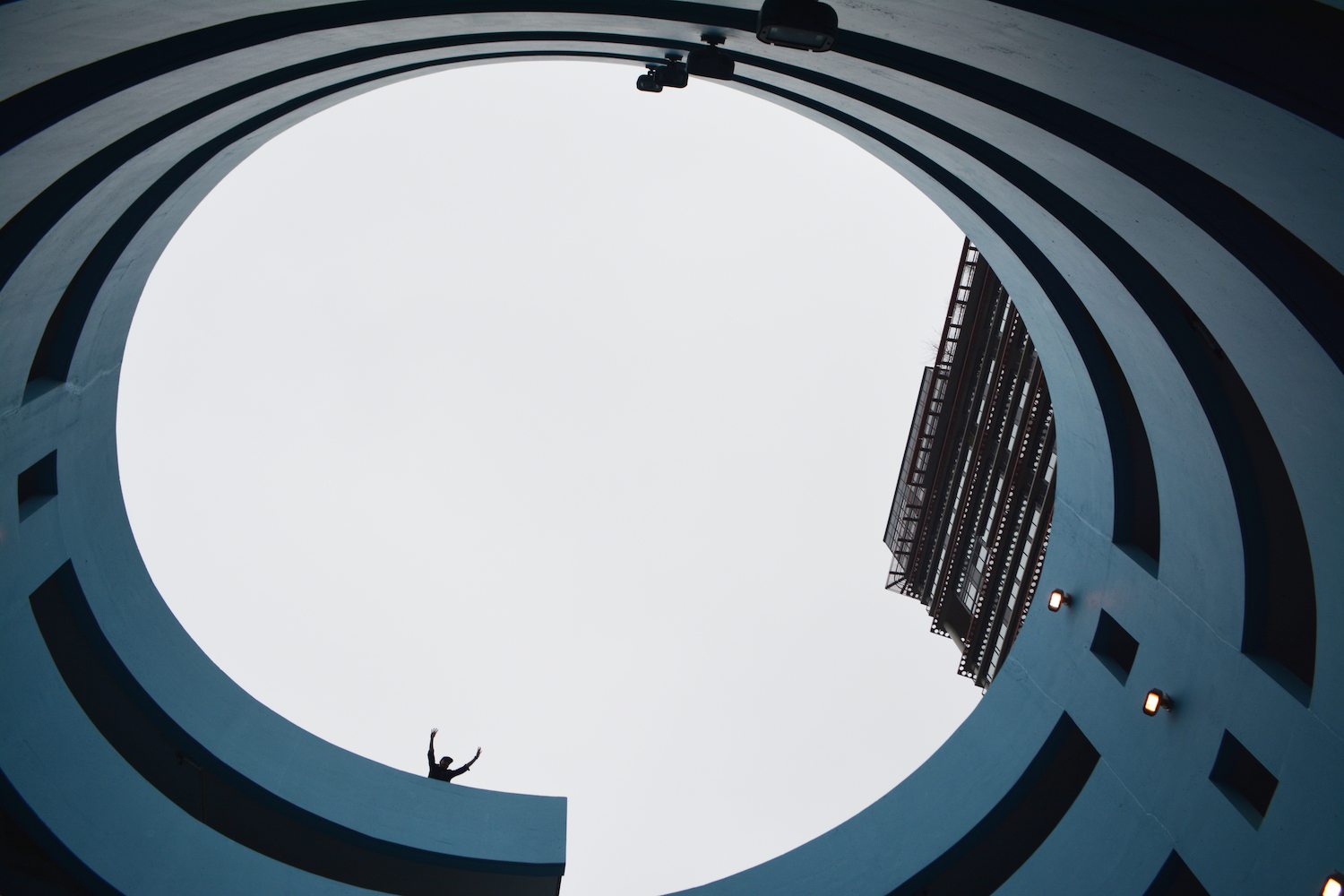 Photographer of The Week: Chris Wong, Vancouver
Posted on
14 December, 2015
An independent consultant in communications and marketing, Chris Wong is also a photographer and Instagrammer. Based in Vancouver, Chris is able to capture the simplicity of everyday life with a particular eye for symmetry and perfection. He captures all kinds of lifestyle photography, but his true passion lays on architecture. A quick glance at his Instagram account can tell you that.
Chris has the sensibility to know when to pull out the camera and shoot, and the creativity to find unique angles and places to portray the story he wants to tell. He is a storyteller that uses the medium of photography to convey the message and share it with the audience.
On this occasion, we'd like to draw special attention to his beautiful architecture photography. He highlights places primarily around Vancouver and talks about his creative process. Music is also one of his passions, so he's currently researching and writing a book about the history of two jazz clubs in Vancouver. Learn more about Chris Wong and don't miss out the interview below.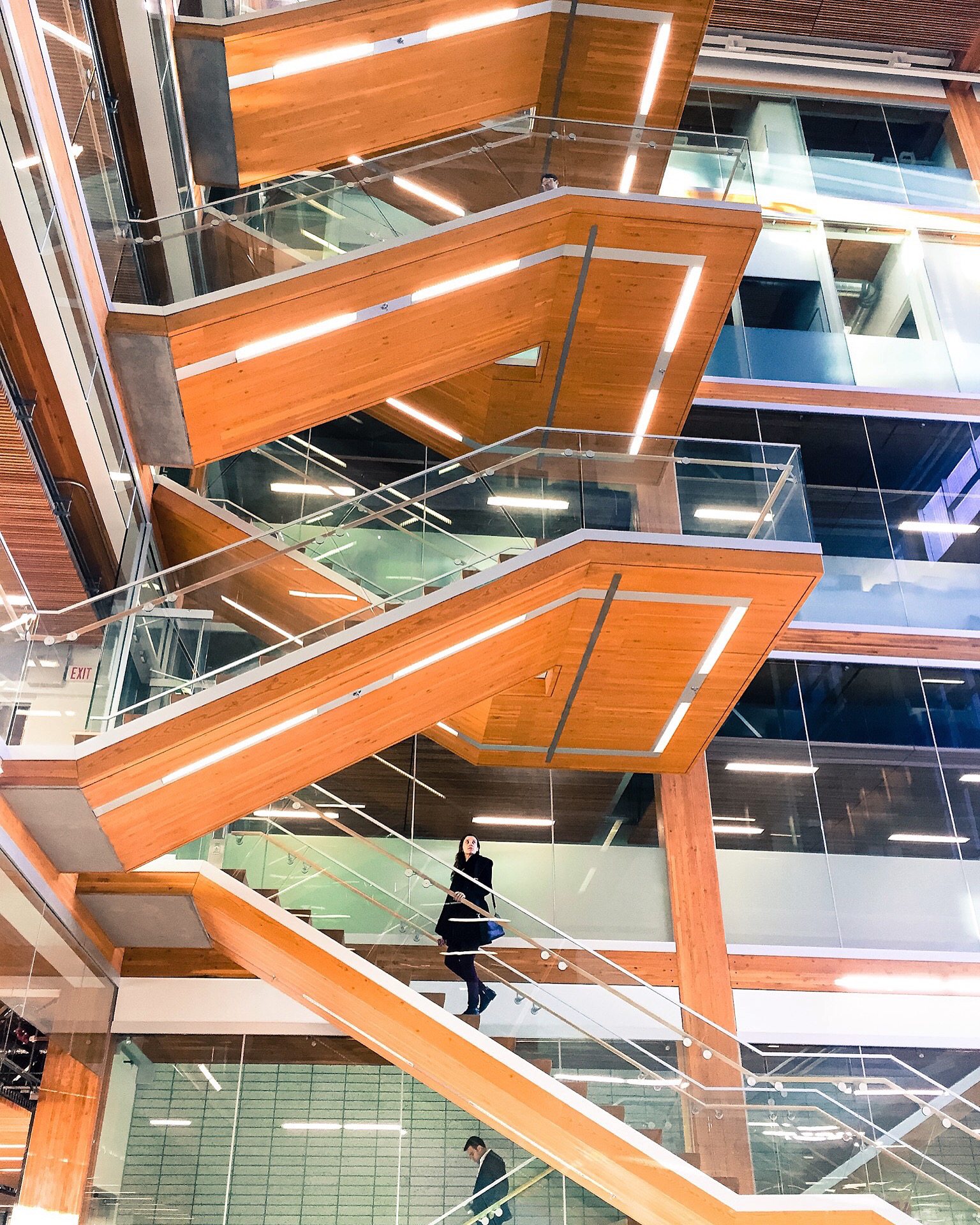 What is so fascinating about architecture that you like to capture in your photography?
First of all, I do not have any training or background in architecture. But I'm drawn to architecture as my favourite subject to shoot because of one thing: imagination. I love the challenge of capturing the architect's imagination as it is manifested in a creatively designed building and making that imaginative aesthetic readily discernible in a photograph.
What do you look for when you are about to shoot a building?
When I'm sizing up a building before shooting it, I'm primarily looking for vantage points where I can capture the overall scale and impact of a building. For example, when I shot the Earth and Ocean Sciences Building at UBC, I was struck by the interior height and the fact that the floors and stairs look out with an open concept into this great expanse. So I set up my shots in a way that captured that sense of vast openness. If I can find elements of symmetry, which is a big obsession of many on Instagram including myself, I also look for that.
When you find an architectonic piece that you like, do you shoot it right there or do you wait until the proper light sets in?
When I see something I like, I shoot first, ask questions later. So even if the light is poor, I will try to get the best possible shot. But if the results are poor, I will happily return on another day when the natural light is better. A building can be on my list for months before I return to it to get a certain shot I have in mind in a better light.
What can you highlight about the architecture in Vancouver?
When I look for architecture to shoot in a city I'm mainly searching for old buildings (approximately 85 years old or older) and modern buildings (built within the last 25 years or so). Vancouver is not an old city compared, for example, to cities in Europe. So there are a limited number of buildings that are considered old. But there are some classic gems, such as the Marine Building and the Dominion Building. Then at the other end of the spectrum, there are modernist buildings like the Shangri-La Hotel. Vancouver's contemporary buildings aren't flashy or stand out in any particular way, but there's a collective appeal to them.
Douglas Coupland's description of Vancouver as the "City of Glass" was an accurate one, with the emphasis in downtown Vancouver on glass and steel. The big concern in Vancouver is with beautiful old character homes being torn down and replaced with characterless houses. This is well-documented on the Vancouver Vanishes Facebook page.
What's something about the architecture of the city that you think people don't know about?
Many people may not know that some of the most imaginative modern architecture in the Vancouver area is in the city of Surrey, which is about 30 kilometers from downtown Vancouver. Surrey has a bad reputation for its crime, but there's an area in Surrey called Central City that has fantastic, large-scale architecture that's both highly creative and functional. The firm run by Bing Thom, one of Vancouver's top architects, designed a number of the main spaces in Central City. He and his firm managed to make a shopping mall look like a work of art. The university that's integrated with the mall, library, and City Hall in this area are also architectural marvels.
I can tell you have an obsession with stairs, why do you like photographing them?
Really, how can you tell? Joking. One quick glance at my Instagram gallery and it's immediately apparent that I have a major obsession with staircases – especially spiral ones. I'm attracted to vintage staircases because they harken back to an era when ornately designed staircases – built with high-end material like marble – were central elements in buildings and not relegated to the sides. They were designed with an openness that enables you to see right through to all of the floors, which makes for a beguiling shot. I'm also attracted to modern staircases that are built with more contemporary colours and materials but have the same transparency as the vintage ones. Staircases built with this kind of design and precise construction are works of art.
Along your travels, where have you found your favorite architecture so far?
A city that has completely engaged me with its architecture is definitely Montreal. I was fortunate to meet with two local Instagramers last March in that city. They guided me to incredible spaces – both above ground and in the vast underground city. Chicago, with its classics by Frank Lloyd Wright, Mies van der Rohe, Frank Gehry, and others, is another favourite.
What else do you like to shoot?
I enjoy shooting portraits, which I find challenging but rewarding. A number of Vancouver Instagramers are superb at portraiture, and I'm inspired by them. I also have a thing for shooting vintage cars.
Can you describe your creative process and how did you develop the style you have now?
My creative process involves a number of elements. The first is research – finding the places to shoot. People often ask me how I find so many interesting staircases to shoot in Vancouver. It's called Google, and good old-fashioned research. The second step is scouting the location for lighting and other conditions, which can happen in advance or on the day of shooting. Another optional step is gaining access to a place to get the shot at all. Not all extraordinary places are actually open to the public, so I need to be strategic about gaining access.
Then there's the shooting, which can be on my iPhone or DSLR, and while there are some technical challenges I need to address, the most important thing is to ensure my eyes are wide open and grasping all the compositional and tonal possibilities. Finally, there's the editing stage, which is important to enhance what I captured. I developed my style through practice, practice, practice, and inspiration from the great Instagram community, including many fine photographers that live here in Vancouver and around the world.
Aside from being an Instagrammer, what's your 'day job'?
I am a communications and marketing consultant, specializing in digital projects. I'm also researching and writing a book about the history of two jazz clubs in Vancouver. Music is one of my primary passions.