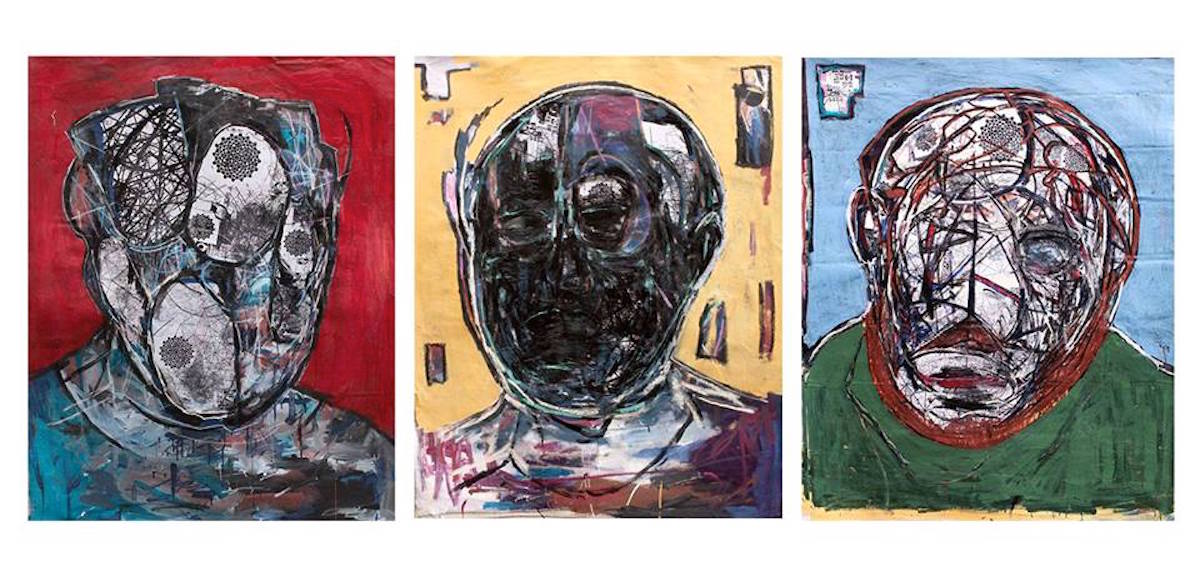 Origin Stories: A Solo Exhibition by Pax North Presented by Hayo & SAD Mag
Posted on
2 November, 2015
Hayo and SAD Mag are pleased to announce Origin Stories, the first solo exhibition from Canadian artist Pax North, from November 8 to 14, 2015 in Vancouver at Skylight Gallery, 163 E. Pender Street (2nd floor). The reception will be held on Tuesday, November 10th, from 6 pm until late, with the artist in attendance. See event here.
Curated by Shallom Johnson (aka Indigo), Origin Stories features twenty mixed media works on paper and four paintings on canvas. These pieces have been selected from a larger body of work that interrogates the artist's perceptions of the human condition; explores the ways in which we express and interpret transient emotional states, and questions our constructions of boundaries between self and other. Each image attempts to capture and synthesize many potential moments in one, drawing on his characteristic language of portraiture, schematics, cartography and text.
I  Pax North was born in 1975 and grew up in a resource town built solely for the purpose of taking and leaving. He was the reason his father stopped drifting and attempted to settle. Drinking and fighting made an attempt at filling the gaps that a domestic life of peri‐urban politics and fatherhood left standing empty. His mother spent her days in a slaughterhouse, ringing up the price of meat and dreaming of the childless life that could have been. A string of careers behind her, she was a poster child for feminism, except when she wasn't. Later on, she moved up from meat to houses. Real estate, a different kind of slaughter. It could just as well have been otherwise, except it wasn't.
II  The room is claustrophobic, packed with entirely too many things in too close proximity. Walls painted an institutional gray by some faceless owner who decided that the place needed to feel even more like a prison. The drawers are full of paper, paintings of faces that are both stranger and self-depending on the light, the angle. Set and setting. Cigarettes and beer, drawings and ashes.
III  Twenty years of art to save a life. It could just as well be otherwise.
Join us next Tuesday, November 10th at Skylight Gallery to celebrate Pax North's work.