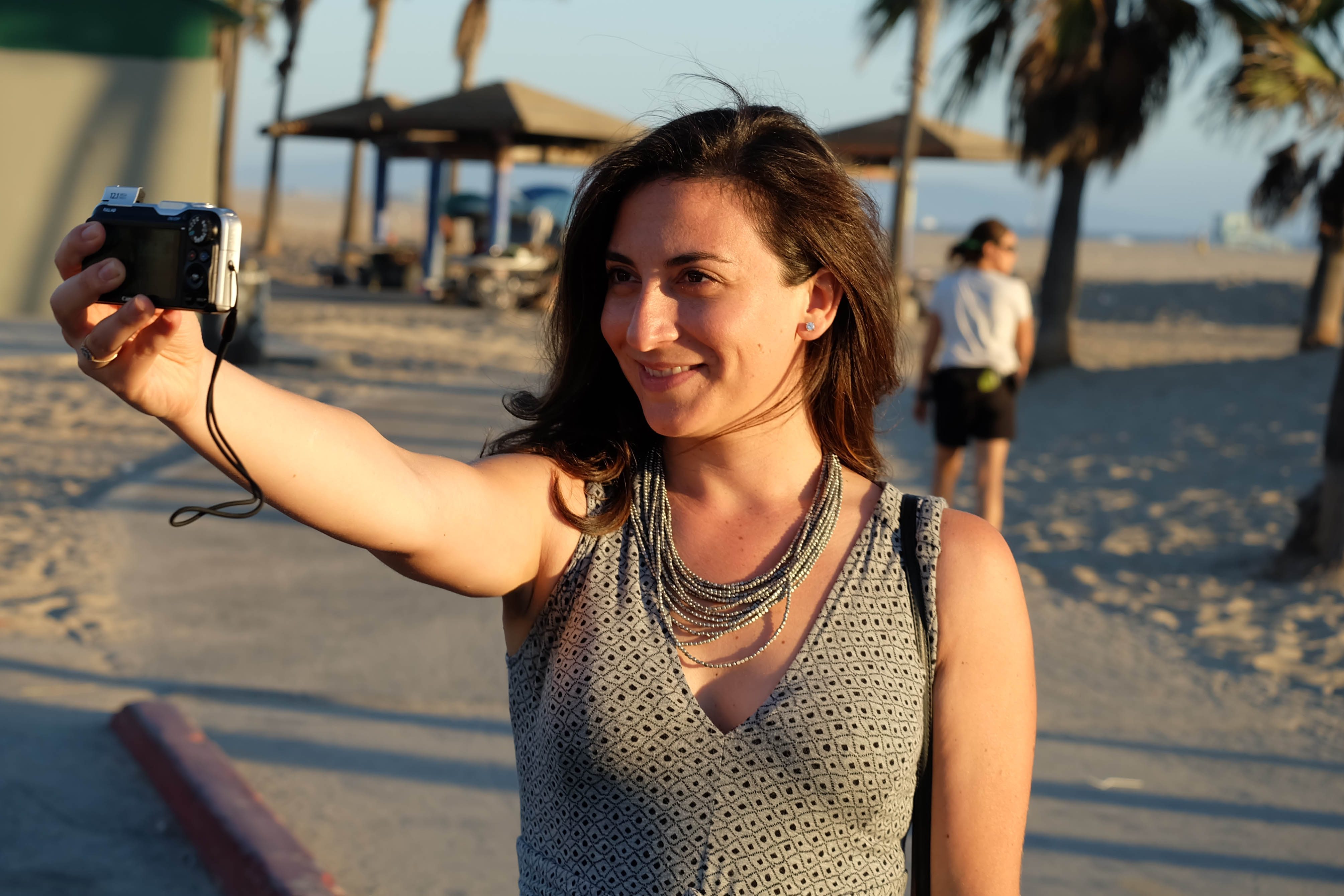 How to Become a Travel Expert: An Interview with Kate Thomas
Posted on
3 October, 2014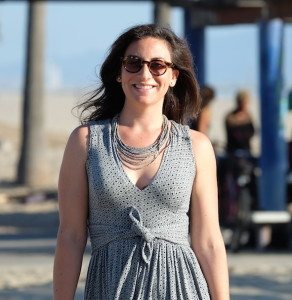 We sat down in Venice Beach with the beautiful and talented travel expert Kate Thomas to share some thoughts on her experience as a travel writer and video producer and how to become a travel expert. Kate's website Travel With Kate is mainly focused on finding what the locals do. She loves sharing her experiences and wants to turn her passion into a lifestyle and a living.
If you are in the travel industry or are looking to get involved in it, here is Kate's story on how she started and where is she heading. Maybe you find yourself already on the way to making your dreams come true. If you have a similar story and want to share it with us, let us know!
Let's start at the beginning. How did Travel with Kate start?
I started very slowly — I didn't have the courage to do it all initially and I knew that if I wanted to be on camera I needed to practice and do a lot of training and work before putting myself out there. But I also had the passion to tell stories about my experiences so even if nothing was set in stone, or that I didn't have a format or a clear plan, I wanted to be able to do what I love, which is the sharing of these experiences both on camera and in writing. I slowly tried to do it by taking my camera with me every time I traveled and then the videos started to take shape.
Note: check this video to be transported to Venice Beach in 30 seconds. This is a quick version she's been experimenting with, but for more Travel with Kate episodes check her website. I particularly love this one about Flamenco.

How did you find out that you wanted to turn your passion into a business?
There was never a single moment like that, it was a flow. It's still evolving. I'm three years in now and one of the biggest turning points was when I stopped just working on my own little silo, publishing whenever and whatever I wanted and not really interacting with the community of travel bloggers, and I started attending events and meetings in New York. That's when I realized that there's an industry and the videos that I make myself can actually be a business. At the beginning I had the dream that I wanted to be a travel TV host and I didn't know how to get there, but then by doing it I discovered this industry.
Where is Kate Thomas currently?
Right now I'm a freelance writer and video producer. I work with various companies including Expedia as an Expedia Viewfinder. I also produce and host a video series for TripAdvisor's YouTube channel. And of course, you can see my video and written work on TravelwithKate.com
What's next?
I really enjoy the sharing experiences and the story telling and I want to dig deeper into that. I want to take Travel With Kate even further to a more culturally engaging show, doing it be more useful to people, not just aspirational, but enriching people's life by helping them with their own perspective of life. I also want to start publishing actual books about travel and life.
How do you find your stories?
When I go to a place I often try to find out if I have any connections there, a friend or a friend of a friend — this is the biggest first step. If I can't find someone, I have different tactics, like contacting someone that specializes in tours by locals (like Vayable or Tours by locals); they are very knowledgable and when I ask them to be part of the video it's not only to get the experience that otherwise I wouldn't get to have, but also so my audience can book this same activity and have the same experiences as I did. What I do is not only entertaining, but also useful for people and I want to continue extending on that.
Other strategies include attending meetup groups, which is a great way to connect with people on the road. Booking a class, like a dance class or a cooking class; it's about finding people that you have something in common with, even if you don't share the same language or culture. You have to be open and ready, but you can do these little things that can help you. There's a weird magic in travel. There's a spirit that comes with you, so I find that I make friends much easier when I'm traveling than when I'm at home. Or if I meet someone who's traveling I'm more inclined to talk to them and welcome them to the city.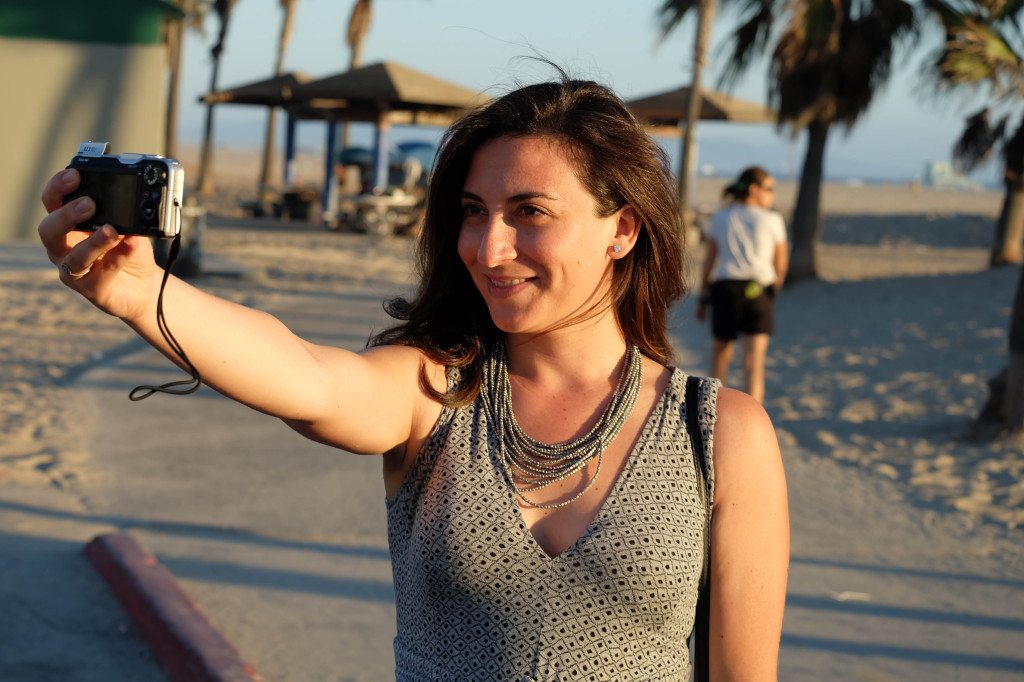 Do you travel alone or with friends (or a crew)?
It depends. For my show mostly alone. I shoot and I edit, but I can't fully say that I travel alone, because when I land somewhere I meet someone and suddenly I have friends.
What's your favorite part of traveling?
The fact that you can be whoever you want to be. You can present any side of yourself or discover a new one. One thing that fascinates me is learning about humor in different places: the way jokes are told, the way people laugh and relate to each other is different everywhere and I think that's a really interesting thing to see. When you can make someone from another culture laugh because you understand what the rhythm of their comedy is, it's really awesome.
Do you have a travel routine?
I always work out the day of the flight if I can. I try to drink a lot of water and I eat more food than I should when I travel, so I make sure I have stuff to eat with me.
What's one of the biggest lessons you've learned from this business?
People want to share your experiences with you. They want to be touched emotionally, so the more authentic and real you can be, the more people will appreciate you, even if what you are talking is not a popular topic or if it reveals something of your personality that you didn't want to show. I've realized that being authentic is the key to connecting with people both in person and on camera.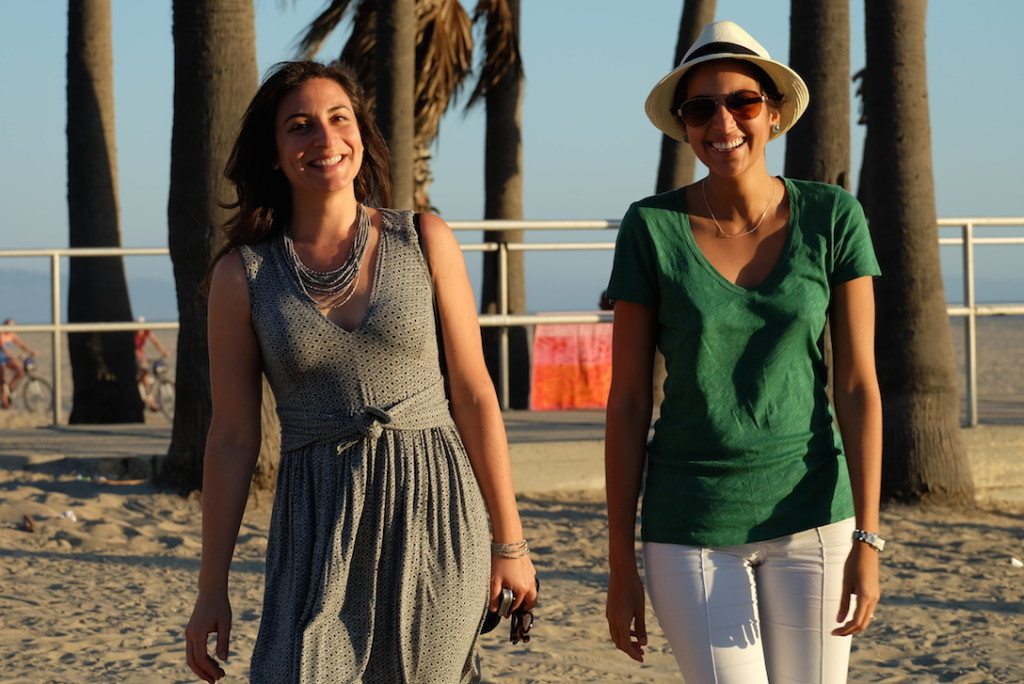 What would you tell someone who wants to get involved?
Start a blog. Start posting. And if you have one, get over your fear of posting and if you can't travel now, start covering where you are, and then slowly you can start picking trips nearby, but be out there, because there are opportunities and you need to have your own voice and style. And then just keep on doing it and you will naturally become good at it. This is an everlasting journey, it doesn't stop.