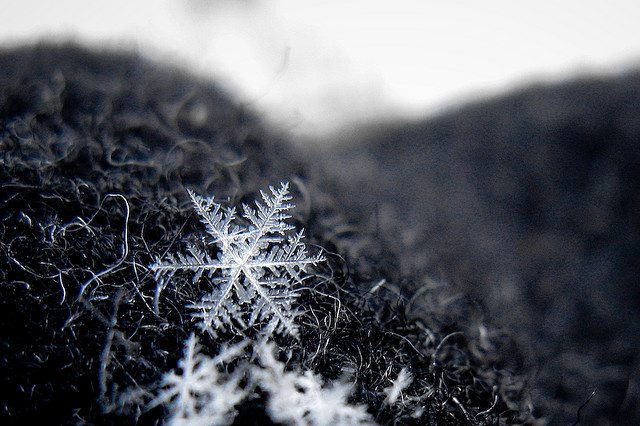 Contributor Christmas Special Q & A
Posted on
3 December, 2014
Hayo is getting into the Christmas spirit and what better way to spread holiday cheer than to share the favourite christmas traditions of our contributors who make our magazine so special. We asked and they answered the following . . . 
1.  What's your favourite Christmas tradition?
2. What's your favourite holiday dish or drink?
3. Do you have a favourite holiday getaway destination? 
Rob Chursinoff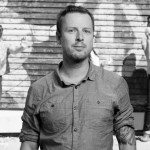 Robert Chursinoff lives in Vancouver, BC where he works as a freelance writer. For the past 14 years he has travelled to more than 380 cities in 25 countries on personal adventures, and as a professional touring drummer for the likes of Canadian bands, The Belle Game, Tegan and Sara, the Be Good Tanyas, Kinnie Starr and Australian pop star, Ben Lee. Find him on Twitter as RobChursinoff. 
1. My family isn't a big Christmas tradition family. Sometimes we spend it apart and other years we get together. When we do get together, like we're planning to this year, as close as we come to tradition is sharing a meal of Christmas classics together like turkey, mashed potatoes and gravy, with borscht and perogies from our Russian heritage.
2. A favourite dish would be the aforementioned borscht and perogies. I don't like eggnog, and we're not a drinking family, but I do like a good scotch or whiskey on special occasions.
3. My parents spend winters in a little town north of Puerto Vallarta, Mexico, called Bucerias. One Christmas was spent there together as a family, watching movies and eating spaghetti. Because it was such an unusual Christmas and we were all together, it has remained special to me. So, Mexico it is!
Jarai 

Sabally 
Jarai was born in Gambia but raised in Senegal. She has a BA in International Studies and French at Towson University and is currently getting ready to go to graduate school. On her spare time she volunteers for the UN and blogs about issues related to women.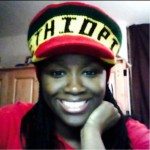 1. My family does not celebrate Christmas, but we try to have family reunions because we are all  spread around the world and hardly ever see each other.
2. My favourite time of year is 'Ebeh', a Sierra Leonean dish adapted by Gambians.
3. My favorite holiday destination would be Cape Verde
Claudia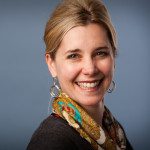 Claudia Laroye is a Vancouver-based travel writer and blogger. Her blog – thetravellingmom.ca – offers a modern mom's guide of 'how to' travel tips, tricks, and information, as well as destination advice for the new or experienced traveller. She loves chocolate, guacamole and pineapple margaritas. You can find Claudia on Twitter @travelling_mom.
1. Being of Swiss-German heritage, my favourite Christmas tradition is lighting the real candles on our tree. It is a   magical experience that takes me right back to childhood.
2. I adore eating homemade Spitzbuben (jam cookies), and drinking warm Swedish glögg, (blanched almonds and raisins included).
3. Home is the only place I wish to be for the holidays.
Alice Hu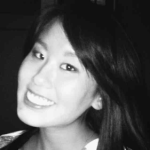 Alice is a Washington, D.C. area native. Having lived in Shanghai, China for four years, she has welcomed many visitors and has a mental rolodex of places to indulge oneself in the ever-changing city. She documents her adventures in Shanghai and Asia on her Instagram @alicehu. Her Shanghai expertise comes from starting and running Shanghai Daily Secret (a lifestyle email newsletter) for two years.
1. I live in China and it's not very festive around the holiday season so spending Christmas back home in the US is ideal.
2. I love to bake lots of cookies to give away to friends and family.
3. Mulled wine is the best drink to have on a chilly day!
Jackie Kai Ellis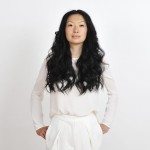 Vancouver- studied photography and fine arts at the Ontario College of Art & Design, and worked as a designer for 10 years. She decided to close her design firm to follow her passion for pastries, studying at a pastry school in Paris prior to opening Beaucoup Bakery and The Paris Tours. Her love of food, photography, design, and writing have collided and she is now also a travel, food and lifestyle writer for Hayo Magazine and other publications.
1. Before opening the bakery, I used to love baking elaborate cookie gift boxes each year. I would spend 2 months planning and most family and friends would anticipate its arrival, knowing their favourite cookie would be hidden amongst the 20 varieties. Ironically, now, I don't have much time to bake and, strangely, friends disappeared along with it…but I will resurrect this holiday tradition again in the future in hopes that my popularity will resurrect as well!
2. I used to cook Christmas dinner for friends and family each year and I think one of my favourite sides to make was a balsamic-braised cippollini onion with pomegranates.
3. Right now, I love Arizona. I have a soft spot for desert climates and colours really inspire me.
Paige Ashley Smith



As our Travel Tip Columnist, Paige is a lover of words, an omnivorous reader, an avid skinny-dipper and an advocate for embracing your passions and the experiences they lead you to. A native Southern Californian who has spent time living and teaching English in South Africa and France, Paige adores travel, languages, literature and connecting with people across cultures. She is currently back home and spending her days enjoying the sunshine and writing the blog Feed The Good Wolf. See more of her at www.feed-the-good-wolf.com
1. My favourite Christmas tradition is the big breakfast feast my family has every Christmas morning after sharing gifts. We have chorizo, egg and potato burritos or tacos with a big platter of fresh mango, pineapple and berries on the side. I look forward to it every year!
2. My favourite holiday drink is hot mulled wine with spices! The yummy beverage is everywhere in Europe this time of year, but very difficult to locate in California so I have to make my own. A close second is hot apple cider with orange slices!
3. My favourite holiday destination is anywhere cozy. Since Southern California only gets a bit of rain at most during the holidays, I love heading to my grandparents' cabin in the mountains where I can read, take brisk walks and play card games. But on second thought, I would kill to go to Strasbourg, France this time of year for all the charming Christmas markets!
Angelica Wilk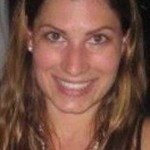 Angelica Wilk is a born and raised Brooklyner. Her job as a Flight Attendant takes her to new places every month and she blogs about her experiences as inspiration to others. She now aims to visit a new tropical island every month. She loves islands, scuba diving, and food especially. Follow her on her blog Brooklyn Chick Travels, Facebook, Twitter and Instagram to see where her flying takes her next!
1. I and my small family celebrate in our traditional Polish way – we have mushroom soup, 3 types of fish, uniquely stuffed pierogis from a family recipe and stuffed cabbage. It may not sound Christmas-y to most, but that's how the Polish do it! We use specific recipes only 1x a year on Christmas.
2. Do gingerbread cookies count? I love having them during December! Any peppermint drinks bring the holiday spirit alive to me.
3. I haven't had a favorite picked yet but anything beachy is the best present to myself! After spending Christmas up north, it's time to go down south to celebrate in the sun.
Candice Violet Savage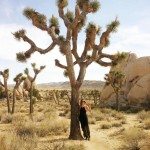 Content Curator and Community Manager @ Hayo Magazine. Currently resides on the beautiful West Coast of B.C. Inspired by the everyday.
1. My favourite Christmas Tradition is getting together with all of my friends and family from far and wide, drinking too much wine and whiskey, dancing to cheesy Christmas tunes and laughing until our bellies can't take it. You can't beat rekindling kinships and making memories with the ones you love.
2. I come from a German heritage so I always look forward to my Oma's homemade Stollen, a fruit cake containing dried fruits, marzipan, nuts and spices. I also enjoy mixing together delicious specialty coffee's in the morning all throughout the
holidays. Coffee with whiskey, kahlua, a dash of real maple syrup, hand whipped cream topped with cinnamon, nutmeg and orange zest. I promise you one sip and you will be hooked and singing a jolly Christmas tune all day long.
3. My favorite holiday getaway destination is usually a mountain escape, renting a cabin with loved ones and spending all day and night in a onsies, playing cards, building fires and drinking hot cocoa. I also love hitting the road and driving down the California Pacific Coast highway, stopping in new towns and bringing nothing but a couple pairs of socks, a handy film + digital camera and an open spirit.
Joanna Riquett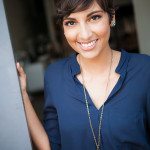 Founder and Editor In Chief of Hayo Magazine. Always passionate about travel, writing and enjoying life as it comes. You can reach her at twitter.com/JoAnacronica or info@hayo.co
1. We celebrate on the 24th and we exchange gifts at midnight. On the 25th we usually go to the beach and keep eating and sun tanning. I love the next day after Christmas.
2. Since I moved to Vancouver, my favourite drink has become Apple Cider. So stupidly delicious and I can start drinking it since October! In Colombia we do something we call 'pasteles' which is made of rice and has lots of goodies inside. We eat that for Christmas lunch, accompanying the turkey.
3. Home in Colombia. My family is in Barranquilla and I love spending this time of the year with them. My brother's birthday (who's 7 years old) is right after Christmas and my step-mom's bday is the day after, so a lot of celebrations happening that week. I also like the energy of Cartagena for New Years, lots of people visiting and wanting to have a great time.
Nadja 

Poljo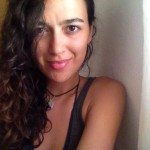 Nadja is more than just our newest Editorial Assistant and Travel Book Columnist, she is a freelance writer, literary nerd, explorer and life lover. Endlessly wandering and sharing thoughts, ideas and stories. Currently based in Vancouver but originally from Melbourne, Australia.
1. For me it has always been about spending time with my family and friends! Coming from Australia where it's summer during Christmas, my favourite tradition is packing an Esky bag with some beers, snacks and home made sandwiches and spending the day at the beach with my loved ones. 
2. Pumpkin and gingerbread cake or any dessert with Pumpkin in it.
3. It is always changing but this year I would have to say Eastern Europe. I spend some time there recently and I feel like there is so much more I want to see including more of the Balkans, Czech Republic and Russia!
>> What are you favourite christmas traditions? Answer the questions in the comment box below! <<