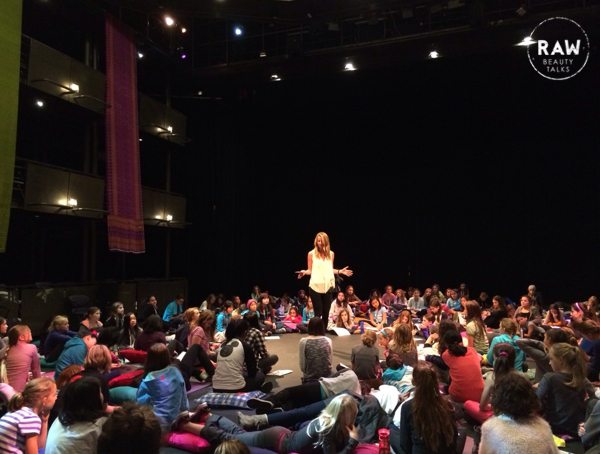 Erin Treloar's Path to Reinvent The Concept of Beauty
Posted on
6 January, 2015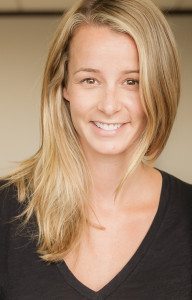 Today's interview is with Erin Treloar the brains and beauty behind RAW Beauty Talks, an organization that seeks to help women find confidence in their unique beauty, looking at society stereotypical standards around beauty to break them apart and start a new conversation around this subject. Raw Beauty Talks started in Vancouver but has expanded into other cities, like Los Angeles, to spread the message and find women that are willing to take their make ups off and have an honest talk about beauty.
Erin also runs a Pilates Studio with her parents and is a well-traveled entrepreneur. She has also participated in speaking engagements, sharing the message and inviting girls to look at themselves in a positive way.  She has shared with Hayo Magazine her experience creating this organization and her secrets to keep healthy and beautiful while traveling. She's part of of Hayo's interviews because we consider this an important topic we'd like to spread around. Join the beauty revolution!
Tell us Erin, why did you start RAW Beauty Talks?
I started RAW on January 14th of 2014 by photographing about 200 women with no photoshop or make up, as an exercise to show ourselves in the world in a way that we don't normally do. Back to basics with everyone wearing jeans or black pants and a black or white t-shirt to have a very honest conversation, everything from thoughts on plastic surgery, the pressure that we feel as women and we face in various aspects of our lives, to raising the next generation of girls. When I started it I had no idea what it was going to be or if people were going to be receptive to it, but I started it because I didn't want to regret not doing it.
Almost a year, congratulations! Who are these women you have selected?
The women interviewed range from olympic gold medalists to nurse and teachers. Our youngest is 14 years old and oldest is 70, and majority are between 30 and 40.
What is the key message you want to share behind RAW?
I want people to be very comfortable with accepting themselves, and the strength they bring to the world. We spend so much time comparing ourselves to one-another, to people we don't even know especially now that we're so connected to media all the time. The key message of RAW is finding that place of confidence within your unique self and allowing it to come forward.
With your experience in Pilates, do you have an exercise or health routine when you travel?
I don't have a routine per say but I do always get excited to embrace the exercise scene wherever I am and I love trying local foods which just tend to be healthier!  When I go somewhere hot I'm in the ocean every day and will try to source out an outdoor yoga class.  We were in Italy for our honeymoon and we rented road bikes in Tuscany and got our sweat on while surrounded by the most insane scenery ever! It was one of the highlights of my trip.
That sounds really fun! So how do show your beauty when you travel?
I think the biggest thing is to get sleep and keep hydrated! So simple and not necessarily glamorous but let's be honest, no one feels their best when they haven't slept and when they've swapped water for wine the whole trip (been there, done that). Hello huge bags under your eyes and bye bye feel good energy levels. Long flights and time changes can make this challenging and I'm honestly still working on figuring out how to make this kind of trip seamless. I totally failed on our last trip to Europe and spent the first 2 nights wide awake and the first two days overloading on carbs and coffee (which is easy to do in France) to try to stay awake. Hopefully the fact that I was so excited to be there partially masked the fatigue and added a glam glow to my cheeks!
Haha, well that worked out! What's next for you and RAW?
I have a lot of ideas on where I want to take RAW and I'm slowly figuring out how to get there which is half the fun. Coming up we're hosting an event for the women at Lululemon head office and we're partnering with Kit & Ace for a long-table discussion on women and media that I'm very excited about. I love seeing RAW collaborate with the corporate world.
In February we're launching a campaign called, "Less Is More" that will advocate for less photo editing in print magazines and online. We're not opposed to removing the odd stray hair or a pimple but we want these publications to stop altering the shapes of bodies of the beautiful women they feature. Every day is something different at RAW. This is what keep things interesting.
Join Erin and RAW Beauty Talks in this path to reinvent the concept of beauty!