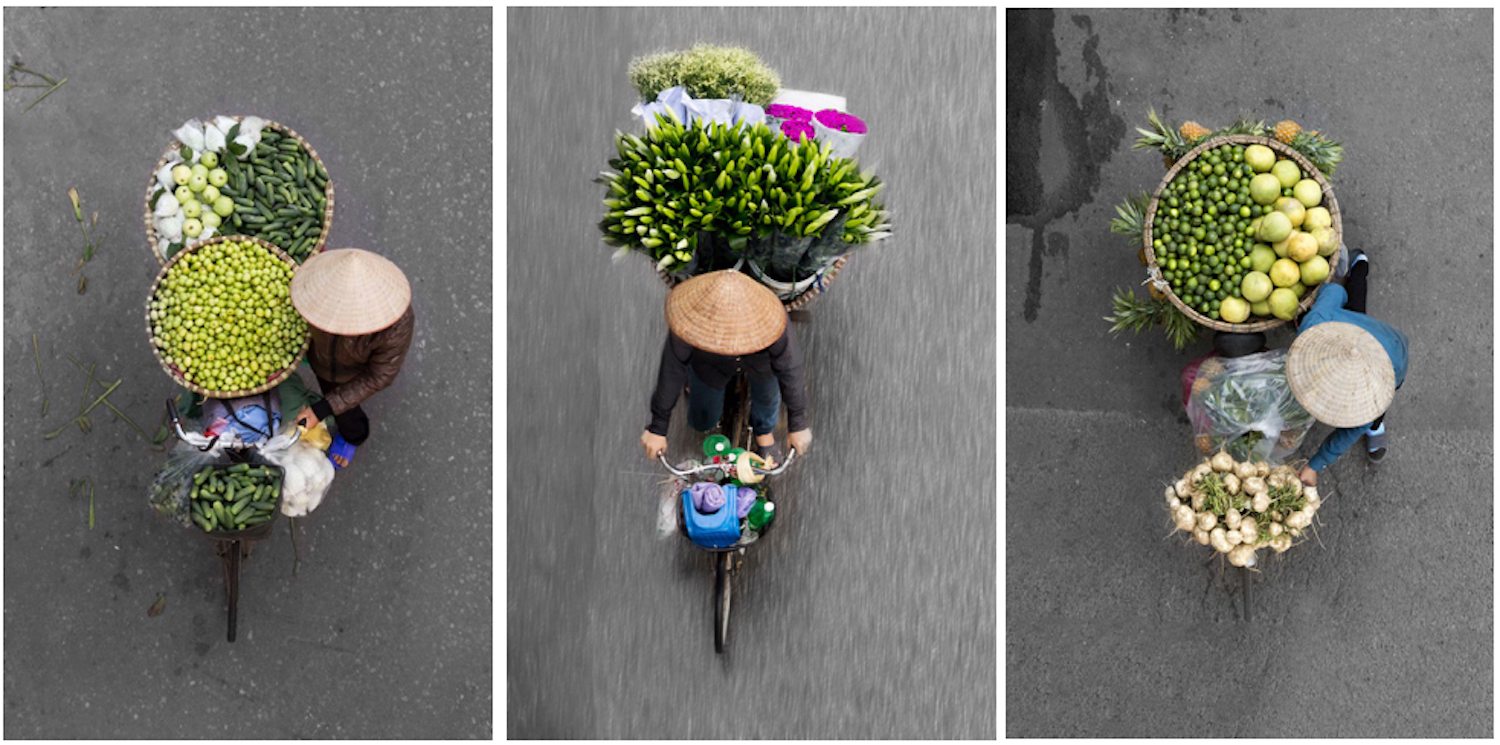 A Bird's Eye View: A Look at Artist Loes Heerink's 'Vendors From Above'
Posted on
14 December, 2016
Having spent much time in Hanoi, Vietnam, artist and photographer Loes Heerink became fascinated with the market vendors–mostly female–who would rise before dawn and load up their bikes with as many fruits and flowers their bikes could hold, traveling all over the city to pedal their wares. Being in awe of the beauty and strength these women had–not to mention the gorgeous arrangements they would make every day– she decided to capture their beauty in an unconventional way: from above.
This method of capturing images from a bird's eye view is a painstaking and lengthy process, involving Loes waiting overhead for sometimes 5 or more hours with not a single opportunity for that perfect shot, but that didn't stop her. If anything, it only fueled her passion for showing the world of subtle beauty of Hanoi that she fell in love with.
She is currently working on a Kickstarter campaign to take her back to Hanoi so she can compile 100 portraits and publish a book of her works. When asked about publishing her book, Heerink said, '[the workers] have no idea how beautiful they are. They make beautiful art every day.' While gathering the rest of her 100 photos, she plans on interviewing the workers to help celebrate their beauty.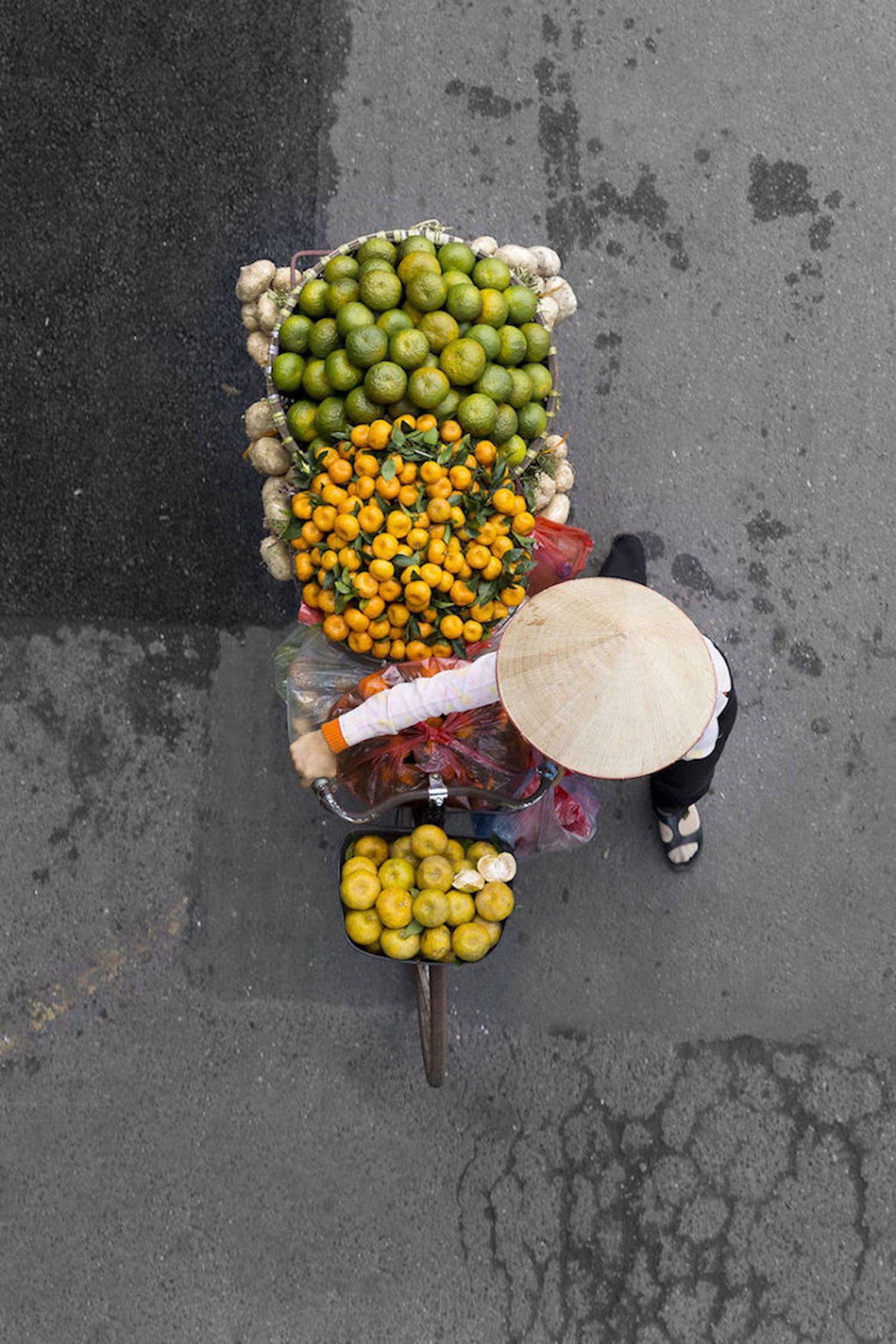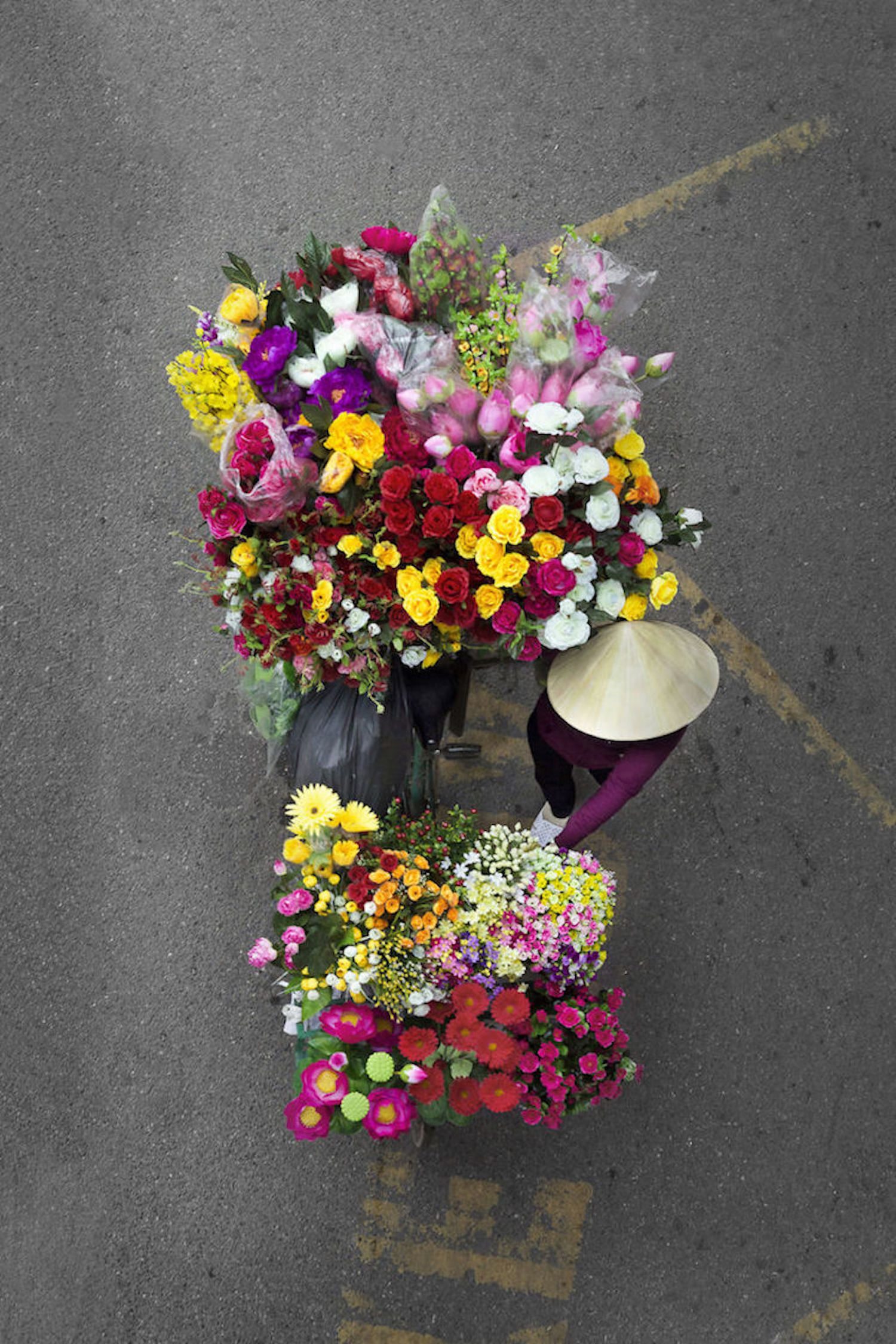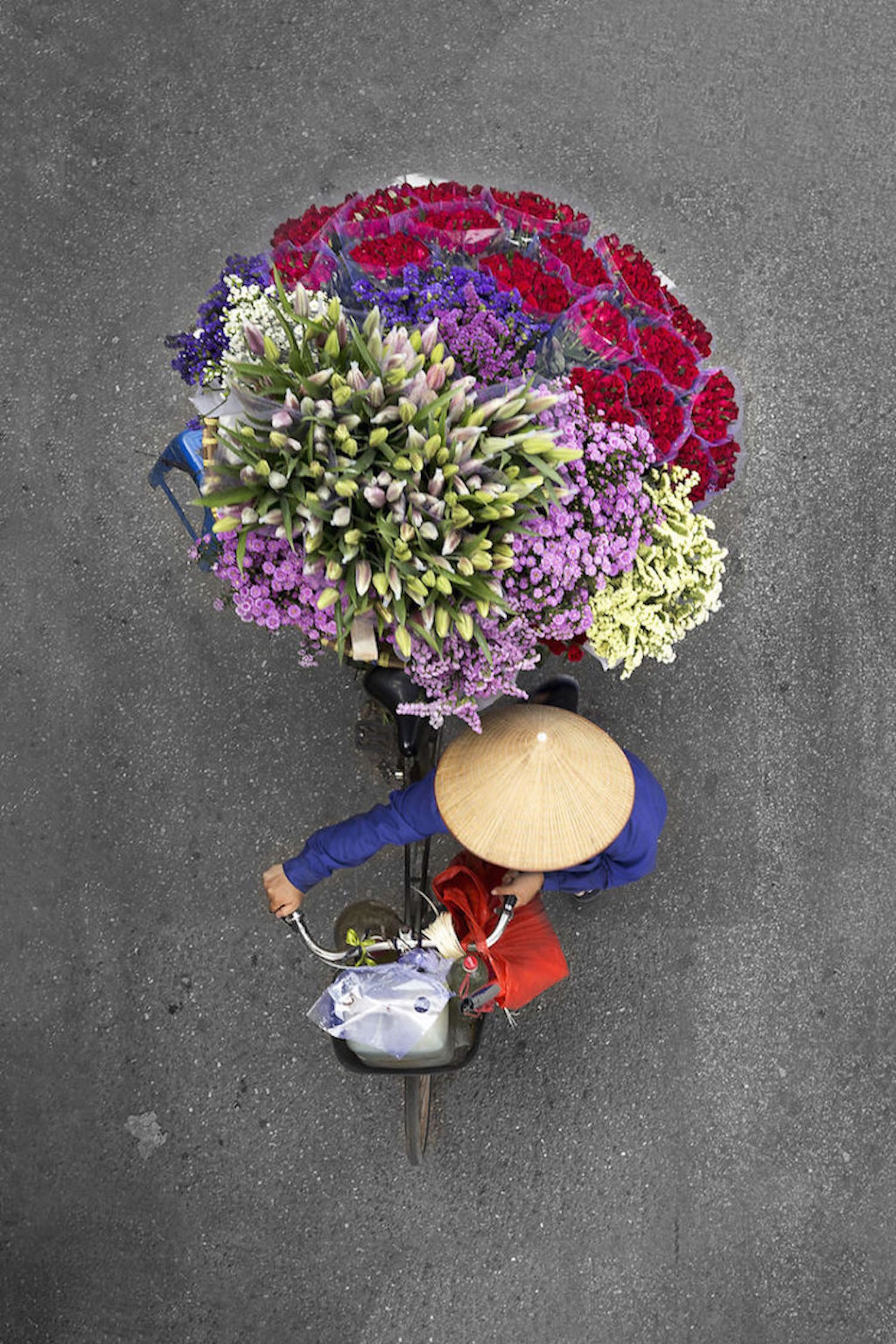 Full Story on My Modern Met.
All Images: Loes Heerink