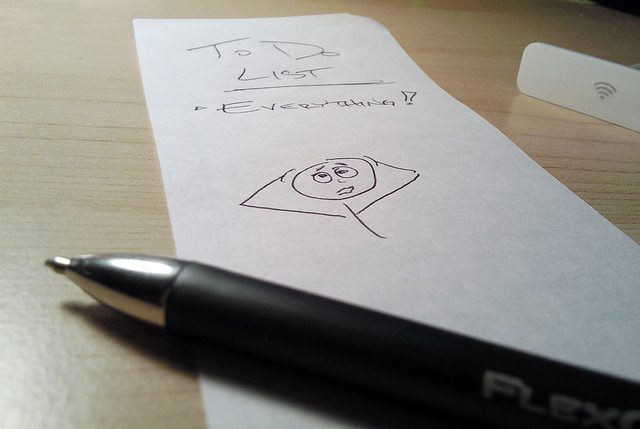 7 Helpful Tips To Know Before Moving Abroad
Posted on
3 November, 2014
You bragged to handfuls of people, you read the online testimonials, you googled the cool stuff to do there, you bought your ticket and you packed your bags.
You're moving abroad. Whether for six weeks, four months, or two years, leaving your home country is at once exhilarating and terrifying. Excitement and anticipation grows with time, meaning that by the date of your departure, your expectations for enlightenment and fun like you've never known are sky high.
Then you arrive and nothing is as you expected it would be. The act of settling into another culture and lifestyle is initially anticlimactic and overwhelming. Your apartment is outdated and your mattress can bend in half; that guy who you asked directions from was dismissive and brusque; there is piss in the streets; you're not a hop and a skip from the center of town; and suddenly you wonder how you will even buy dish soap let alone forge international relationships.
It doesn't help that you've seen photos of friends or acquaintances absolutely killing it out there with hordes of foreign pals, parties and fancy getaways. You want to have equally interesting experiences to share and you panic a bit that you won't get there.
Feelings of loneliness, disappointment and self-pity are normal when you begin a new phase of life in a new country and are accosted by different mentalities, products, geography and people. But these feelings are also possible to accept, overcome and even prevent if you know how to manage your expectations before and during the difficult parts of this experience. Here are some things to be aware of before you move abroad: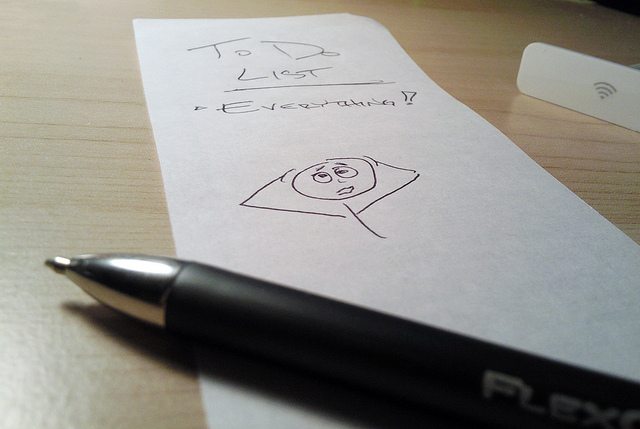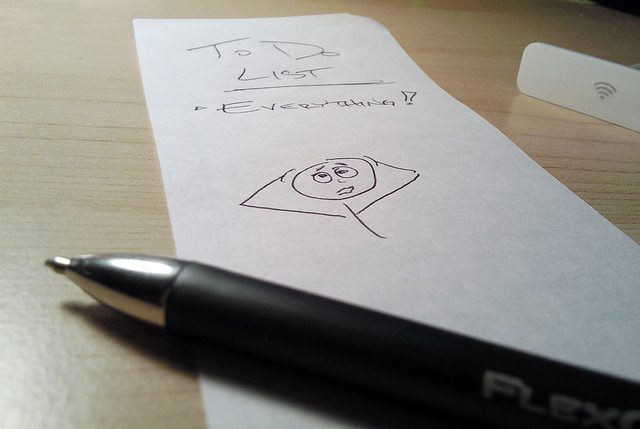 1) Routine errands at home become daunting feats in a new country.
Pain reliever, towels, coffee maker, ink toner, batteries, a winter coat…you will need it all and you will have no idea how or where to get it. Be resourceful and ask questions. Eventually, you'll get there.
2) Culture shock is real.
It manifests in different ways for different people, but it definitely exists. One day you might want to punch your server for the way he asks your order. Another day you might vent for hours about the fact that Netflix isn't available. Or you might feel suffocated and trapped in your teeny tiny, bug-infested apartment. You might experience injustice at the fact that your normally affordable drink choice is now extortionately priced. Whatever it is, learn to accept it and move on. After all, you chose to move abroad because you wanted something different.
3) New friendships take time.
You're excited to finally have some genuine international friends but instead you're stuck with your odd landlord or the wild fellow expats you've met at bars for the first few weeks. Visit a different park or join a conversation group or an athletic team to meet new people. And be patient—authentic, lasting friendships require time to develop.
4) Feeling lost (in every way) is normal.
Accept the fact now that you will have days where you crumple on the corner of the street in exhaustion and frustration because you can't figure out where that one café is. Or you might be standing in front of the cheese aisle in a grocery store and start crying because you can't read any of the labels. Don't panic. Take baby steps and reach out for help.
5) Your funds will disappear faster than you anticipated.
You might think you have plenty of cash saved up, but once you start paying for doctor's visits, bus rides, late-night taxis, bank fees, and other money-sucking necessities you didn't consider, your savings account will dwindle. Set aside money for the unprecedented stuff and go easy on the overpriced cocktails.
6) Not everything you do is going to be fun.
Just because it's a different country doesn't mean it's a magical land of sunshine and good times. This is a place like any other—there are normal human beings living and struggling and thriving simultaneously. Do your best to thrive, but don't be disappointed if every day isn't an Instagram-worthy adventure.
7) Complete acclimation to a new place takes several months.
Cut yourself some slack if you don't immediately feel adjusted to wherever you are. Understanding, adapting to, and actually appreciating a place takes more than a few weeks.