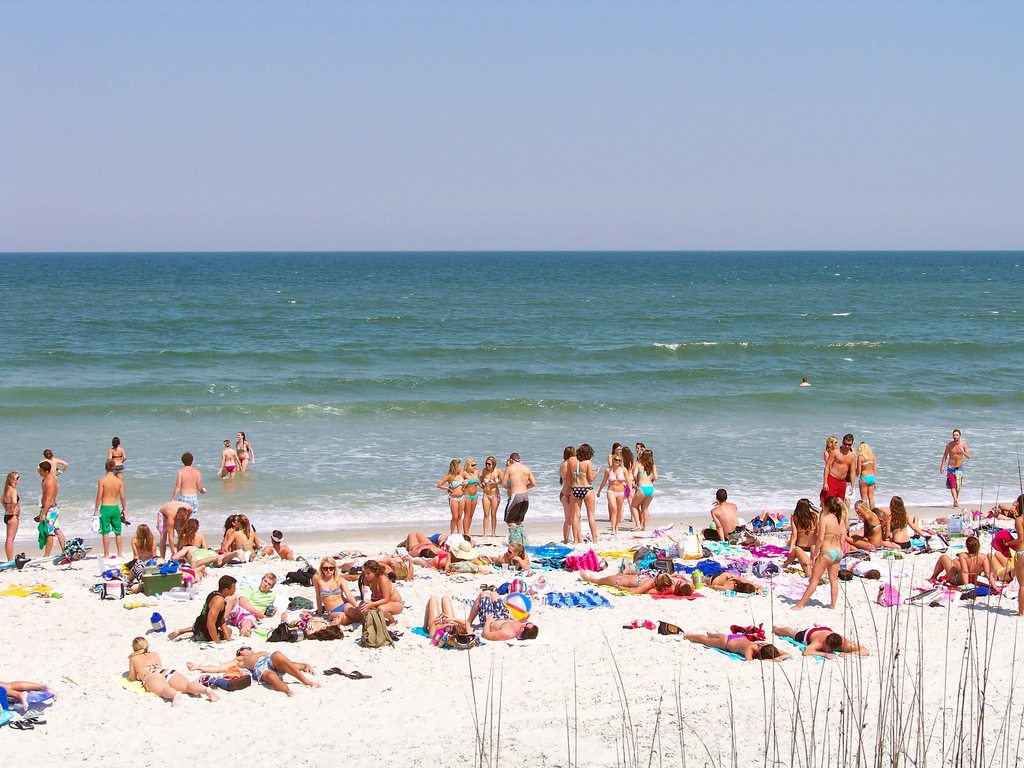 Top 5 Beaches for People Watching
Posted on
5 September, 2014
As the summer comes to an end (and we really don't want it to!!), we have chosen 5 beaches offering the best people watching experiences around the world. If you have been to any of these, you'll know what we're talking about. Watching is just half the fun, though, because in these places you are expected to also be a participant! We love the kind of places where you can not only enjoy the magnificent peace that the horizon and ocean waves offer, but also the people that surround you. What's your favorite one?
Have you heard of other beaches or have you been to any you'd like to share? Let us know in the comments. We always love to discover new places!
Best Beaches for People Watching
By Hayo Magazine
People watching, it can be fun, sad, interesting, or turned into a sport. However, whether you like to admit it or not, we all do it.
Wreck Beach, Vancouver

By Hayo Magazine

In Vancouver, Wreck Beach is the place for people watching. Just don't take any photo's without permission! Fun fact: At 7.8 km long, Wreck Beach is, North America's biggest clothing-optional beach!

Campeche Beach, Florianopolis

By Hayo Magazine

Located in Brazil, Florianopolis is the place to go to watch some beautiful people. Protip: Locals call it Floripa

South Beach, Florida

By Hayo Magazine

Another "shoe-in" on this list is South Beach in Miami, Florida. From movie stars to the homeless, anyplace with such a wide array of people is fun for people watching! Southbeach special: Highheels.

Makena Cove, Hawaii

By Hayo Magazine

This one is more for wedding crashing than it is people watching. However, the amazing things about weddings on beaches is that it's the best of both worlds!

Venice Beach, California

By Hayo Magazine

Let's just say "all are welcome & all show up". When we say "all" we mean it literally. You'll never find a more diverse group of people, which makes it great for people watching! Oh Venice Beach…